Bears Need To Come Out Roaring Tomorrow
Today, the market provided us with a 1-2, i-ii downside set up. Yet, the bears could not take advantage of it. That is an initial warning to those listening closely to the whisperings of the market.
But, while it did move through that immediate downside pattern, it still has retained a bigger 1-2 to the downside, with wave 2 now presenting as a flat. But, in order for us to continue to expect a bigger pullback down to 2790 or lower, the bears are going to have to make a strong showing THIS WEEK. You see, if the bears are unable to take this down in earnest this week, then the pullback we have already experienced may be all we get before we head on our way to new all-time highs.
From the bullish perspective, as I noted earlier today, if this was indeed a bottom to wave ii, I have changed it from the yellow count to the blue count. While it is still quite possible that the yellow count will continue to fill in if the market maintains within the lower trend channel on our 60-minute chart, should we break out of this trend channel in the next week or so, it opens the door to the 3225SPX region, as presented by the count in blue. And, as we have discussed many times over the last year, that has really been the ideal target for wave (5) of v of 3 off the 2009 lows. So, if there is a path there, I am going to make it my primary count. But, it still must prove itself.
For now, I am still maintaining my expectation for a bigger pullback as presented in green. But, if the bears are not able to take this down this week, then the bulls will likely take over and be taking us to new all-time highs sooner rather than later, with our first target being between 2935-2965.
Remember, we still likely have further upside to complete to at least the 3000 region before this wave 3 off the 2009 lows has completed. And, since we are still in a bull market, surprises will often come to the upside. So, I will not stand on ceremony waiting for the ideal pullback if the market is going to make it clear that this was all the pullback we get.
As I noted over the weekend, this week into next will be very important in providing more clues as to how the rest of 2018 and 2019 will likely play out. It's time for the bears to come to the table in a serious manner this week, or the bulls are going to run away with it again.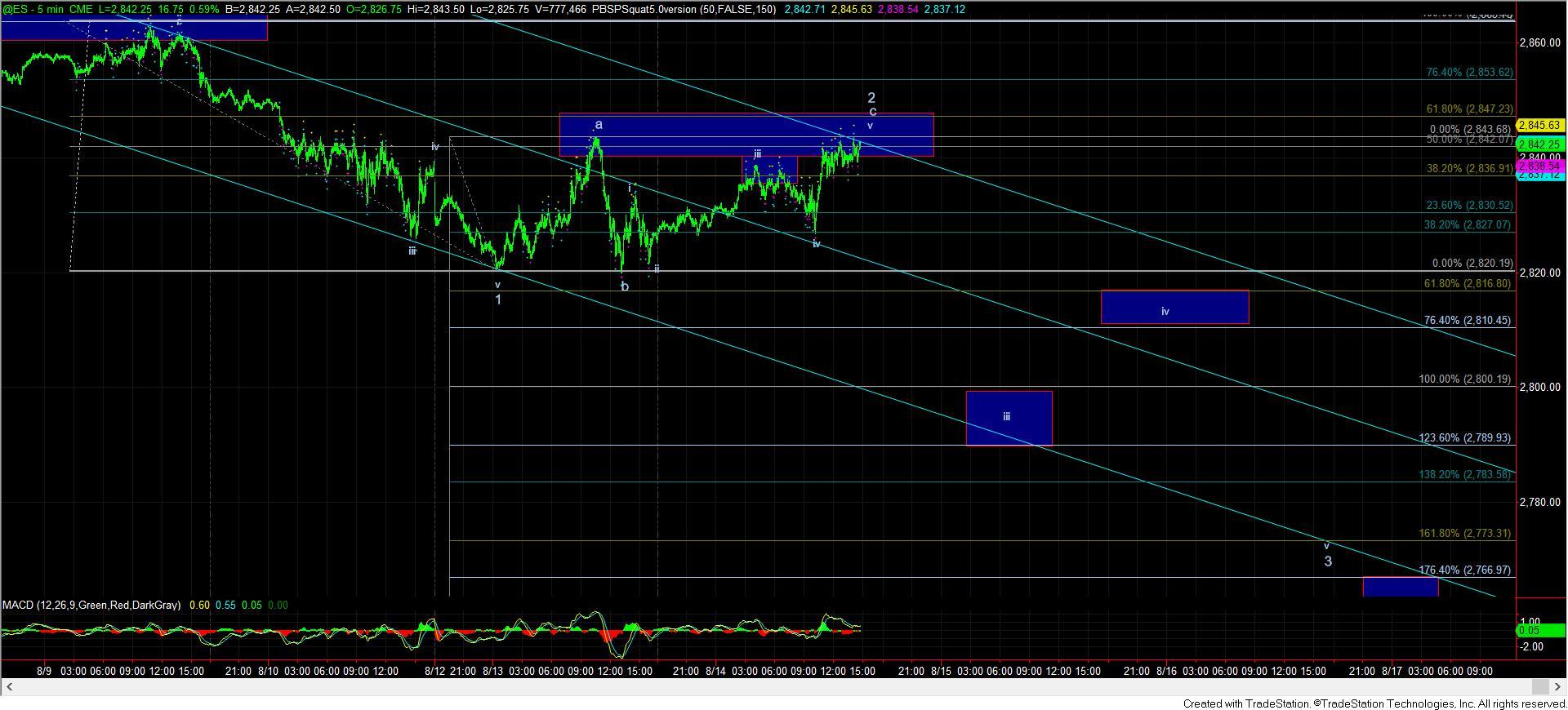 5minES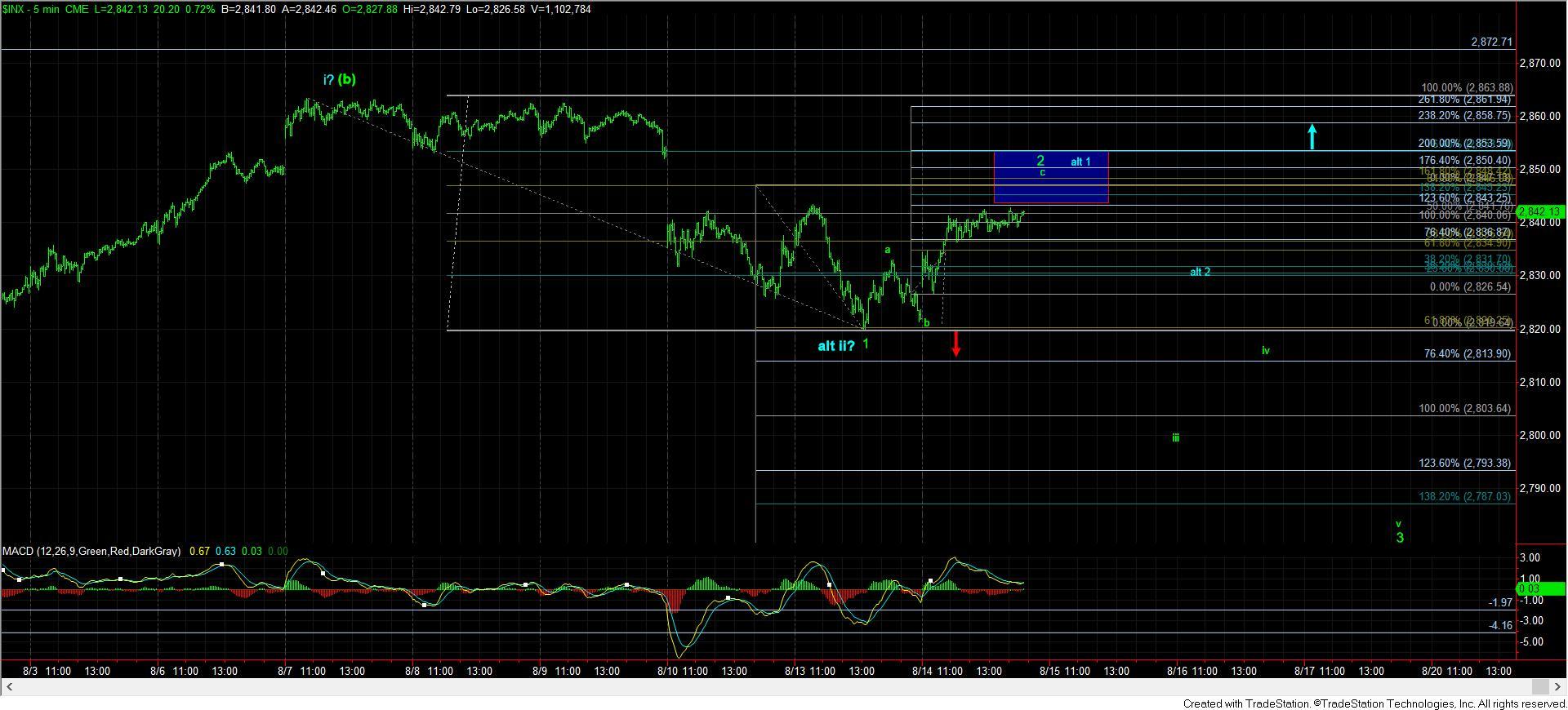 5minSPXmicro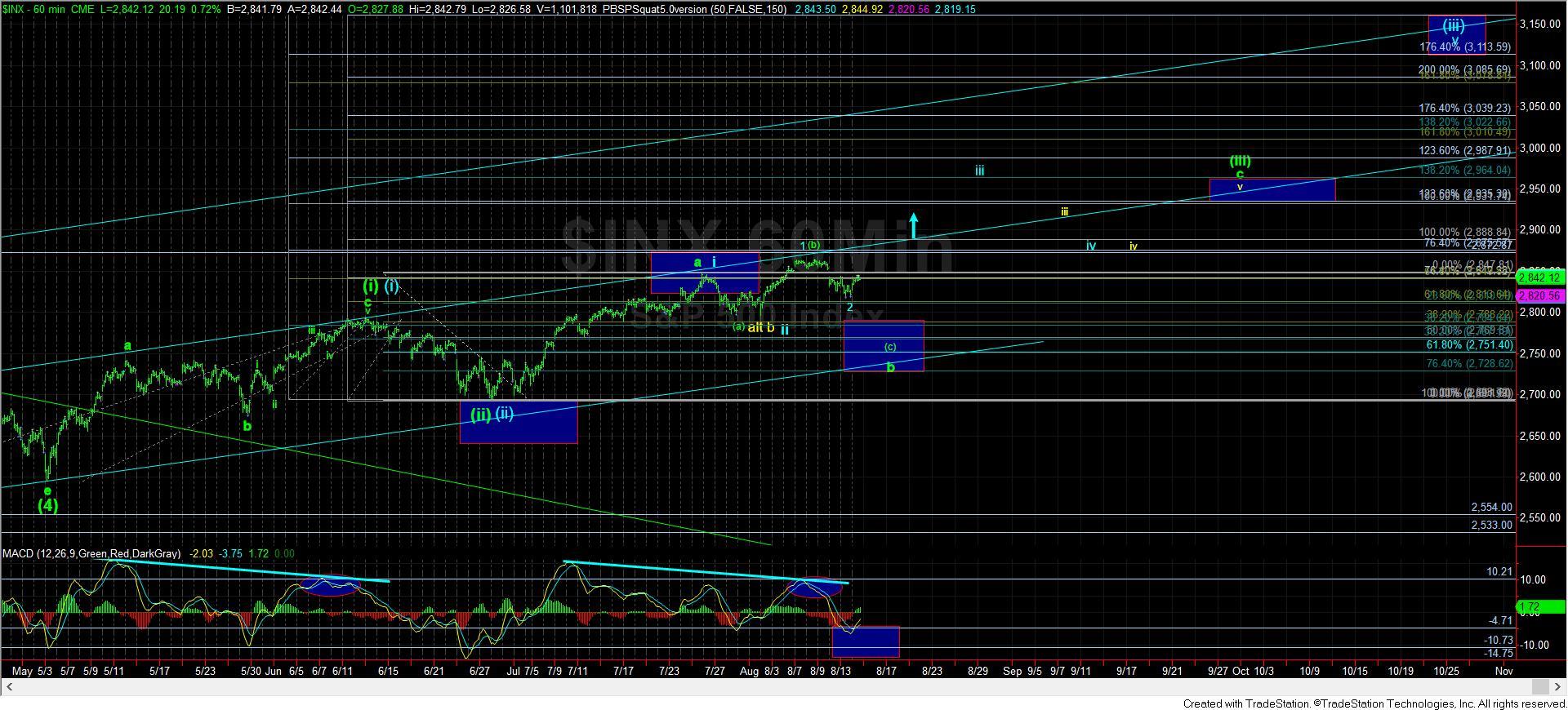 60minSPX