Bears Last Stand - Market Analysis for Dec 22nd, 2020
I have made it no secret why I have a hard time accepting the wave [2] as shown on the 60-minute chart, which is now presented in yellow. And, for this reason, I have been trying to give the market every opportunity to provide us with a more reasonable wave [2] pullback. But, I think I may soon be out of options.
To put it very simply, there is a "potential" 1-2 downside structure in place right now for a [c] wave decline to complete an [a][b][c] pullback in a larger degree wave [2]. That means the bulls are basically out of room to provide us with a more reasonable wave [2] pullback.
You see, if we break out over the high struck last night in the ES, and follow through over 3702ES, I think I may have to go to the yellow count, which suggests that we are in wave 3 of [3], which will be targeting the AT LEAST the 3922SPX region. You can see this most clearly on the 5-minute SPX, as the path has been highlighted in yellow. And, should we see a break out over the next day or so, then I will continue to update the support regions so that we will know early on if the market may attempt to prove us with a surprise.
Again, the only reason I have been having such "issues" with the SPX micro count is that it is hard to accept a wave [2] of that degree only take one day. That is highly unusual, in addition to how shallow it was. But, if the market begins to break out from here, I can no longer maintain a reasonable expectation for more of a wave [2], especially with the fact that the IWM and MANY individual stock charts are well into their 3rd wave rallies.
So, its time for the bears to put up, or they will be forced to shut up for some time, as we are on the cusp of a 3rd wave break out in the SPX. But, I am going to provide my usual warning: Downside set ups in the face of an impending 3rd wave rally is not a time to be loading up on short positions. Rather, if we are able to see more of a pullback for wave [2], it would be a time for focus on deploying any remaining cash you may have for the impending 3rd wave rally, wherein I fully expect the SPX to catch up to the many other charts that are already within their 3rd wave structures.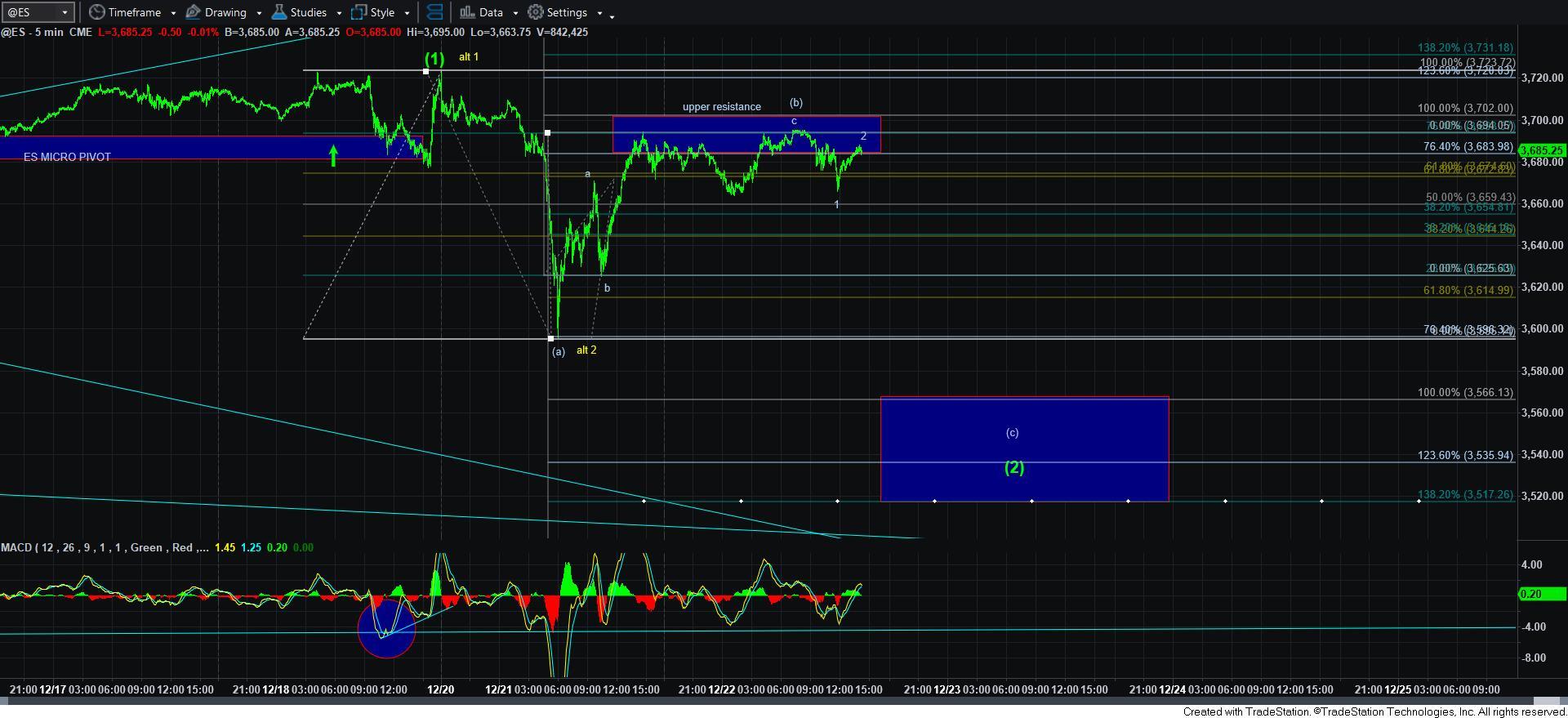 5minES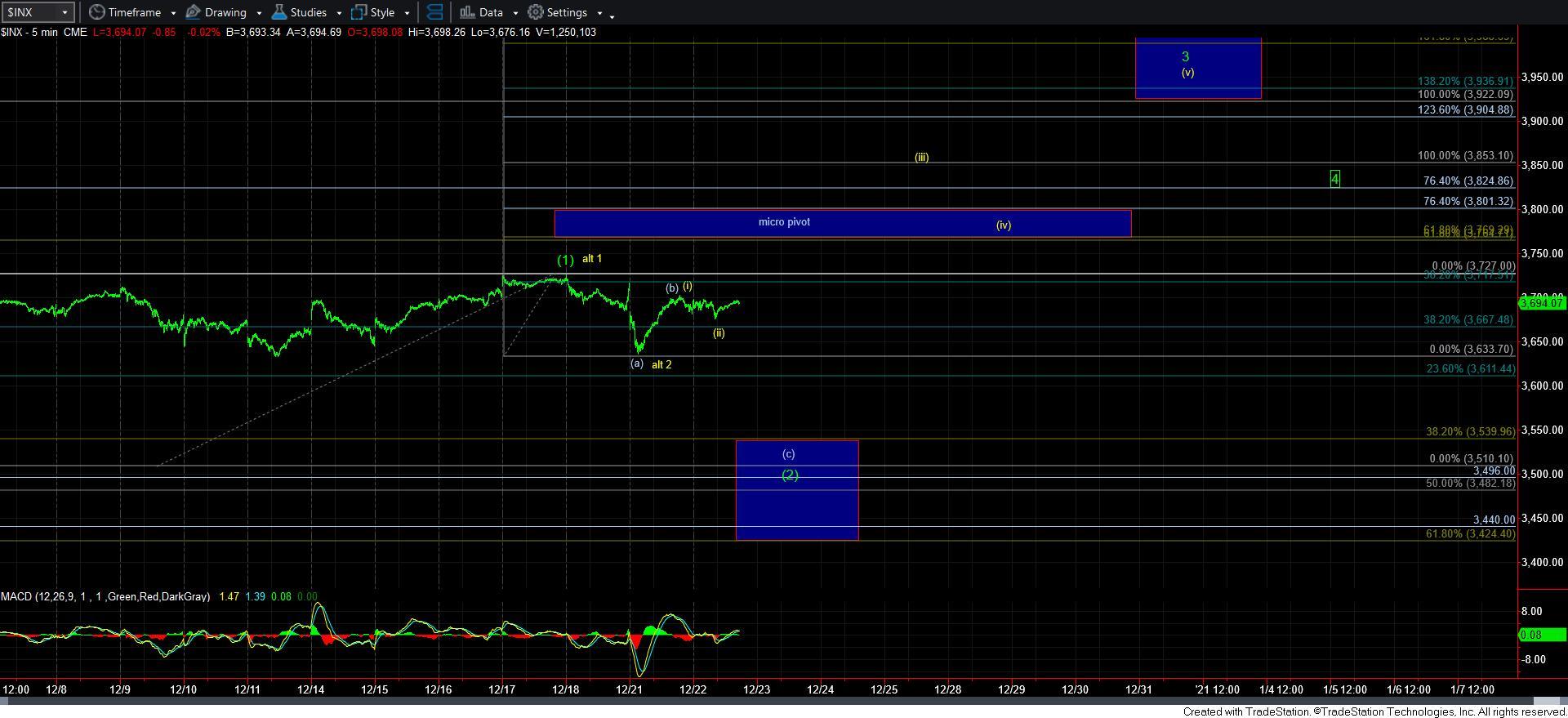 5minSPX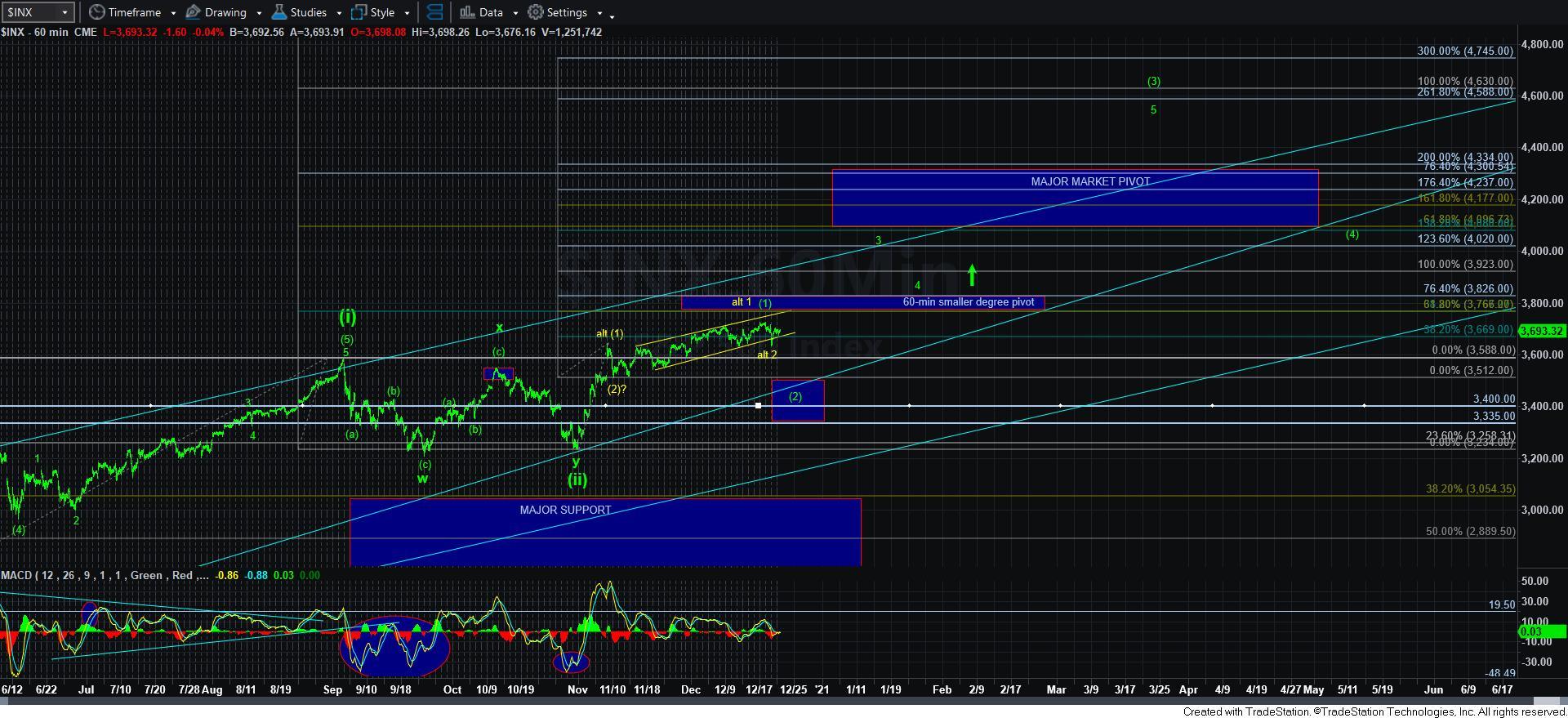 60minSPX