With the rally over 2623ES today, the market invalidated a downside impulsive structure off last Thursday's high which was pointing directly to a lower low. While, in my weekend update, I noted that we still need a break out over that Thursday high at 2672SPX to confirm that the larger degree corrective structures are in play, the bears have one last chance to take this down hard tomorrow.
I have added that final immediate downside count, which has been followed by Zac and MikeG (in the DJI), which views this final segment as an (a)(b)(c) structure in a 5th wave of a non-overlapping ending diagonal for this c-wave down. One of the reasons I have not bought into this count (and, yes, there are several) is that non-overlapping ending diagonals are quite rare. So, I cannot say that I view this as a very high probability. But, at this time, it is the only structure left for the bears to complete wave (4) sooner rather than later.
With today's rally, we moved up in what is best counted – so far – as an a=c rally off Friday's lows. And, as long as we remain 2657ES, the bears still have a chance at taking this down sooner rather than later.
However, if the market is able to exceed the 2657ES region, we will likely attack the 2672 region next, and I really have no strong expectations that it will hold as resistance, at least based upon the patterns we have on the chart as of the time I am writing this update.
If the bears want to get this wave (4) done sooner rather than later, they now have their backs against the wall and will have to come out with a vengeance into tomorrow. Otherwise, the larger degree corrective structure will likely push this wave (4) out until the May or June time frame, based upon the pattern the market chooses to complete this wave (4) (purple or yellow).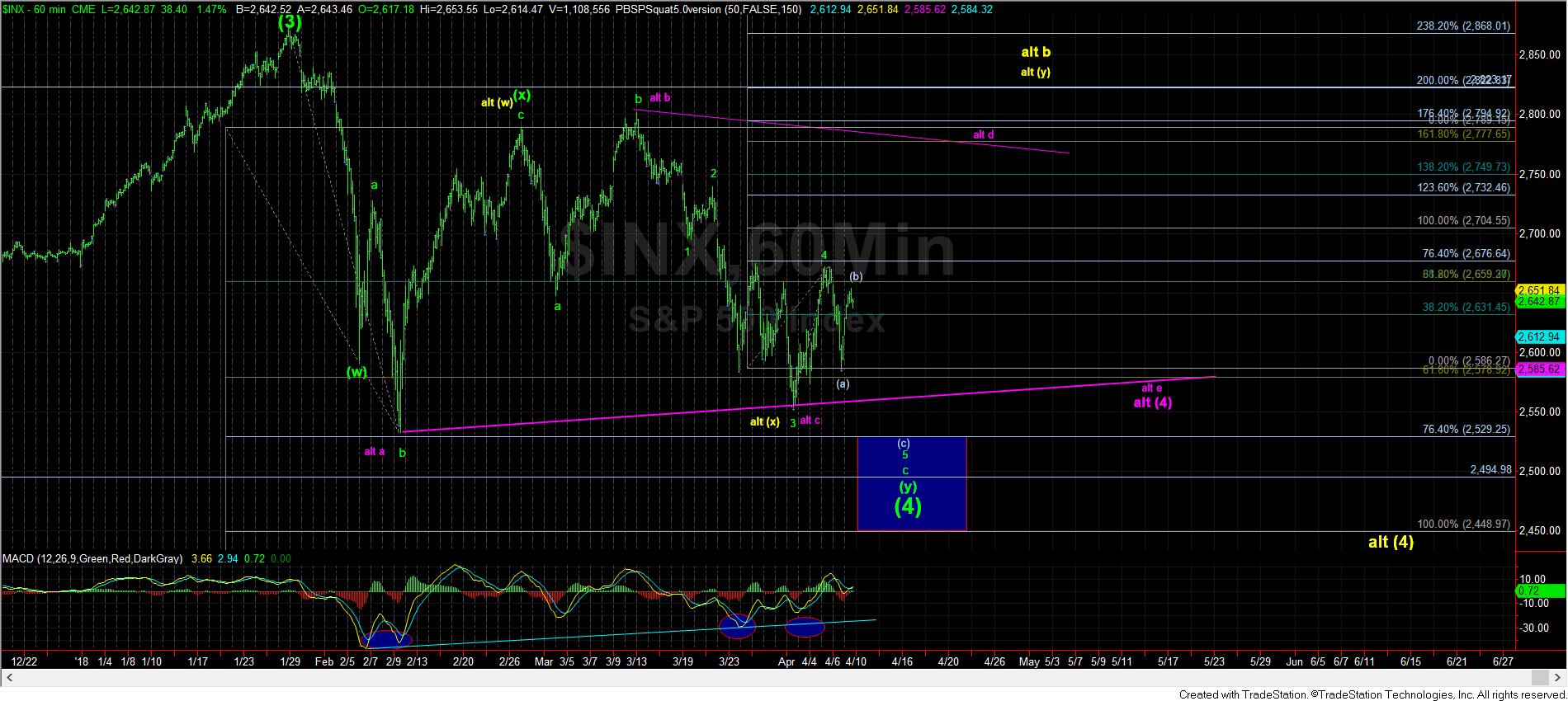 60minSPX