Bears Have Been Quite Tentative
While I identified a bearish set up yesterday, I cannot wholeheartedly say that the bears are attacking that setup with gusto.
You see, if the market is indeed going to provide us with a [c] wave decline in wave [4] it "should" do so with a 5-wave structure, as that is what we commonly see in a [c] wave. However, based upon the structure off the highs, I cannot say that we have begun in a very clear 5-wave structure. While it may morph into a leading diagonal for wave 1 of the [c] wave, I do not see that having developed just yet.
So, allow me to present the parameters we have been working with of late, as not much has really changed. We need to break below 2870ES/2880SPX to consider that wave [3] has likely completed and that we are dropping within wave [4].
However, due to the unclear structure off today's high, if we break down below 2880SPX and continue within this type of structure, it opens the door to the potential that wave [4] can take shape as a triangle, as outlined on the 5-minute SPX chart. That means that the [c] wave of the triangle would not drop below the 2825/30SPX region, and then rally to fill in waves [d] and [e], as shown into the end of the month.
Moreover, until we actually break down below 2870ES/2880SPX, we still retain some potential to move higher in wave [3]. The only reason I am even leaving this potential on the table right now as an option is because we did not strike the minimum target we normally see within a wave [3].
So, unfortunately, the market has left us in a posture that can still present us with more whipsaw. With the micro structure still being relatively unclear up here, I have to still give the edge to the potential to take us down to at least the 2825/30SPX region next.
However, if we rally over today's high, I think it makes it rather clear that the market still wants to head higher for wave [3]. Remember, when the market has a set up and then does not follow through on that set up, it is sending us a strong message. And, if we do not see a break down below 2880SPX very soon, then it means wave [3] has not yet completed.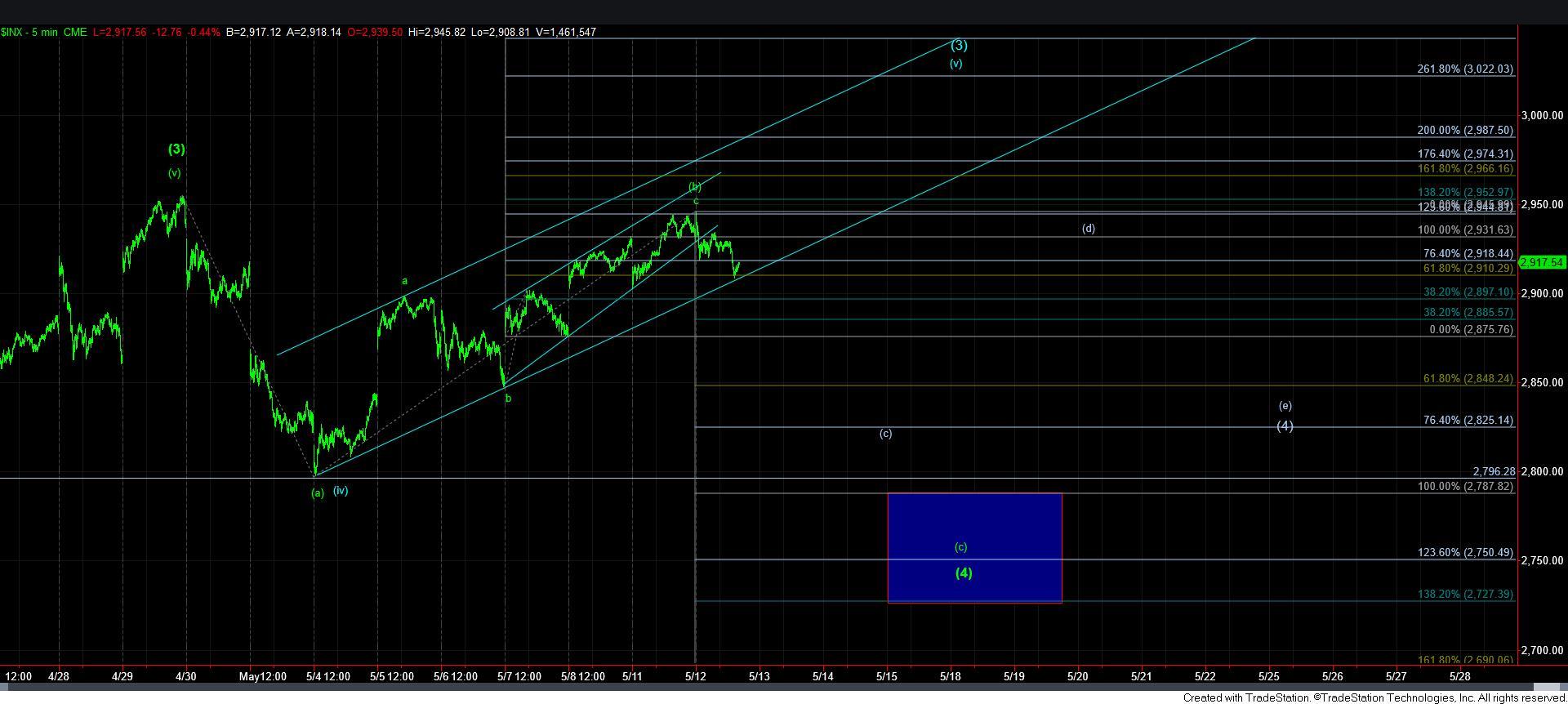 5minMicro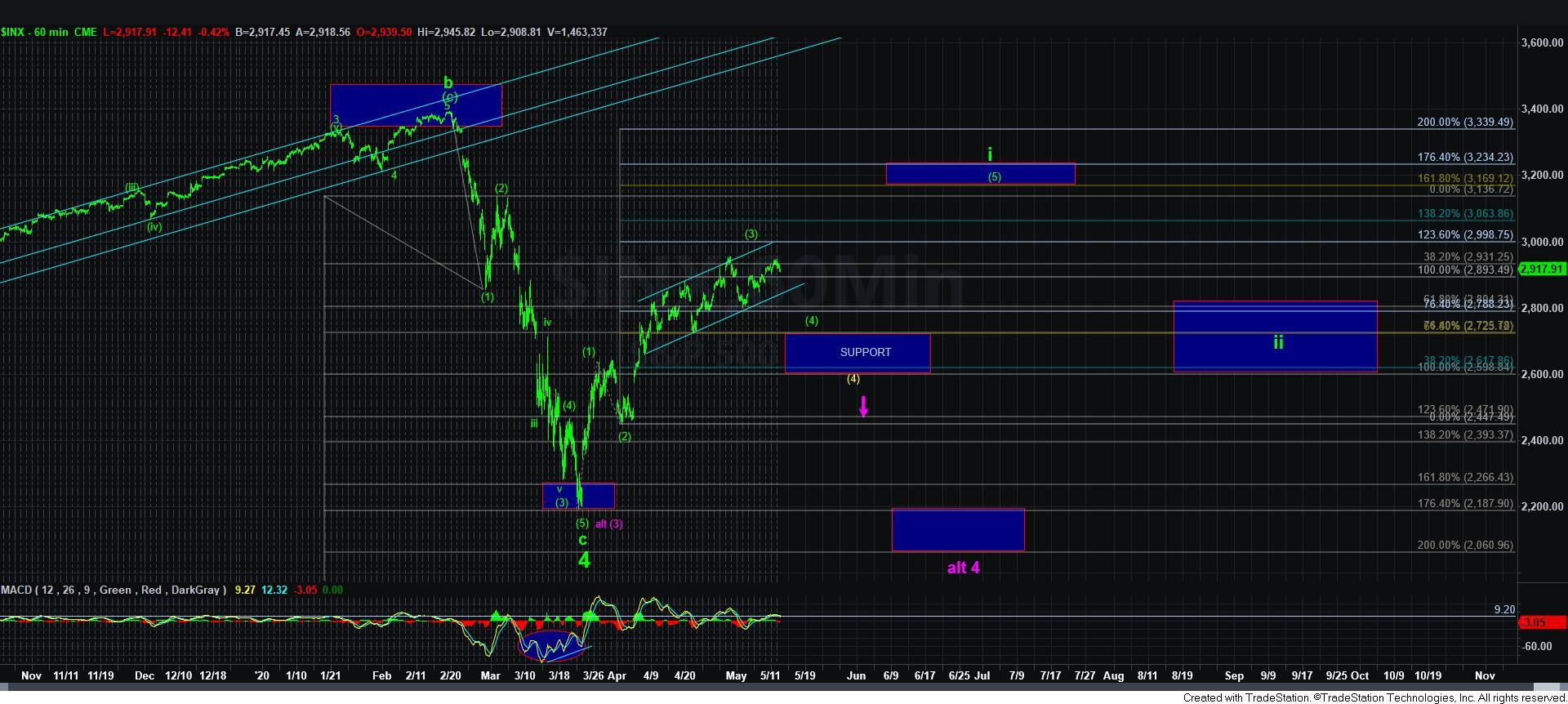 60minSPX