In the weekend update, I highlighted the 2942ES region are the resistance through which we need to see a sustained rally to point us to the 3000+ region for a more extended wave [3]. So, in the late night hours the market was able to take us a few points over that level (which is something we do see often in the overnight sessions on low volume), and then we reversed into this morning's low.
While I can make out a 5-wave decline in that drop, I have to note that the structure is less than ideal since we do not have a clearly defined 4th wave in that decline. Moreover, as you can see from the attached 5-minute SPX chart, the cash index does not have the same set up as we may have in the ES.
Also, if you noted in the weekend update, I highlighted that we will need an impulsive break down below 2870ES (2880SPX) to increase the probabilities that the [c] wave of wave [4] was likely in progress. After today's action, I would say we will need to break down below today's low, and follow through below that support to open the door to the 2700-2750SPX region for the [c] wave of wave [4]. But, the bears clearly have that set up in place. The only question is if they will take advantage of it.
I have also provided the alternative count, presented in blue, on the two smaller time frame charts. But, in order to make that a higher probability, we will clearly need to break out over the overnight high. And, until we do so, I think I have to give the edge to the [c] wave potential to the downside.
So, while the market has provided us with rather clear parameters, we will need to see the bears take advantage of this set up by the open tomorrow, or the door is going to open to the 3000+ region for a more extended wave [3]. But, as I have noted before, since wave [4] follows wave [3], I still think we will likely revisit the 2700-2750 region for wave [4].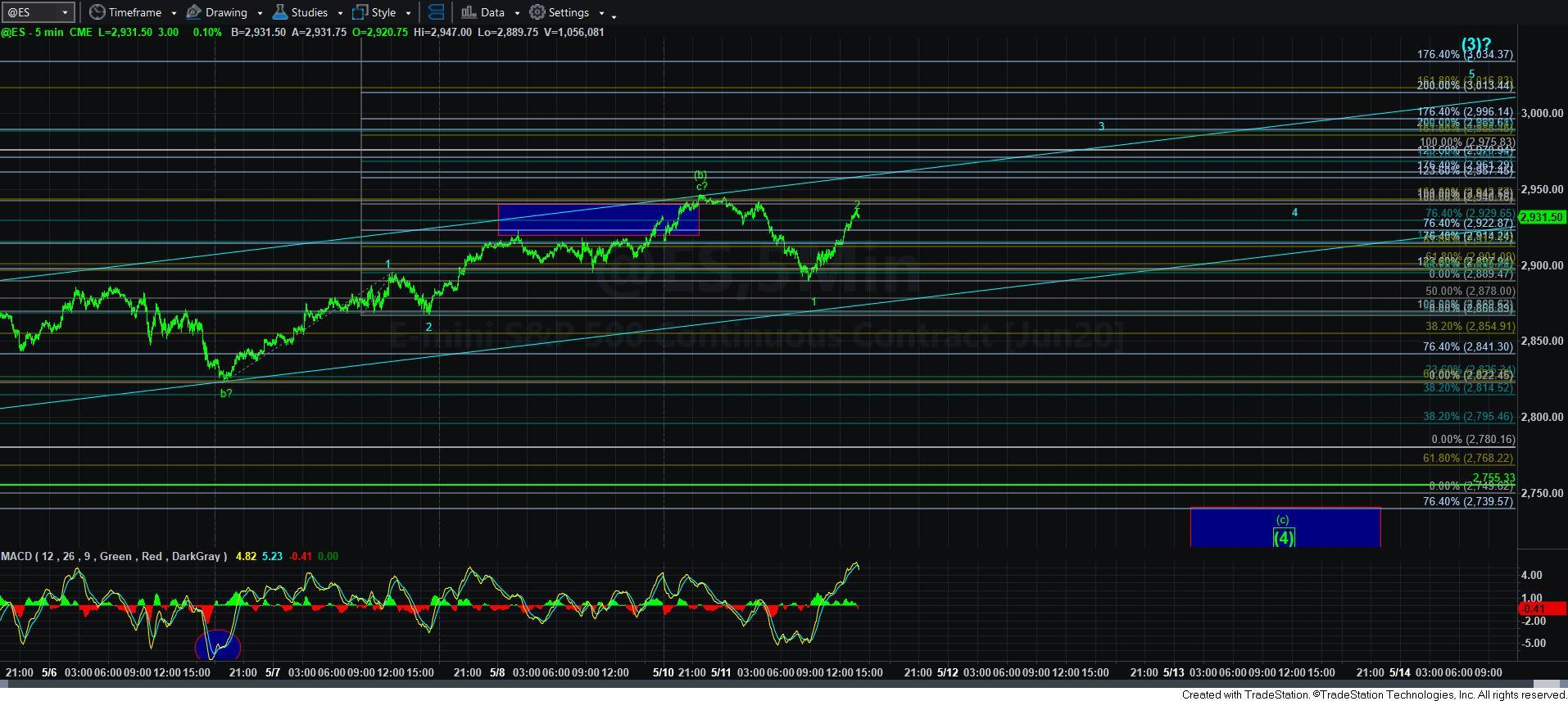 5minES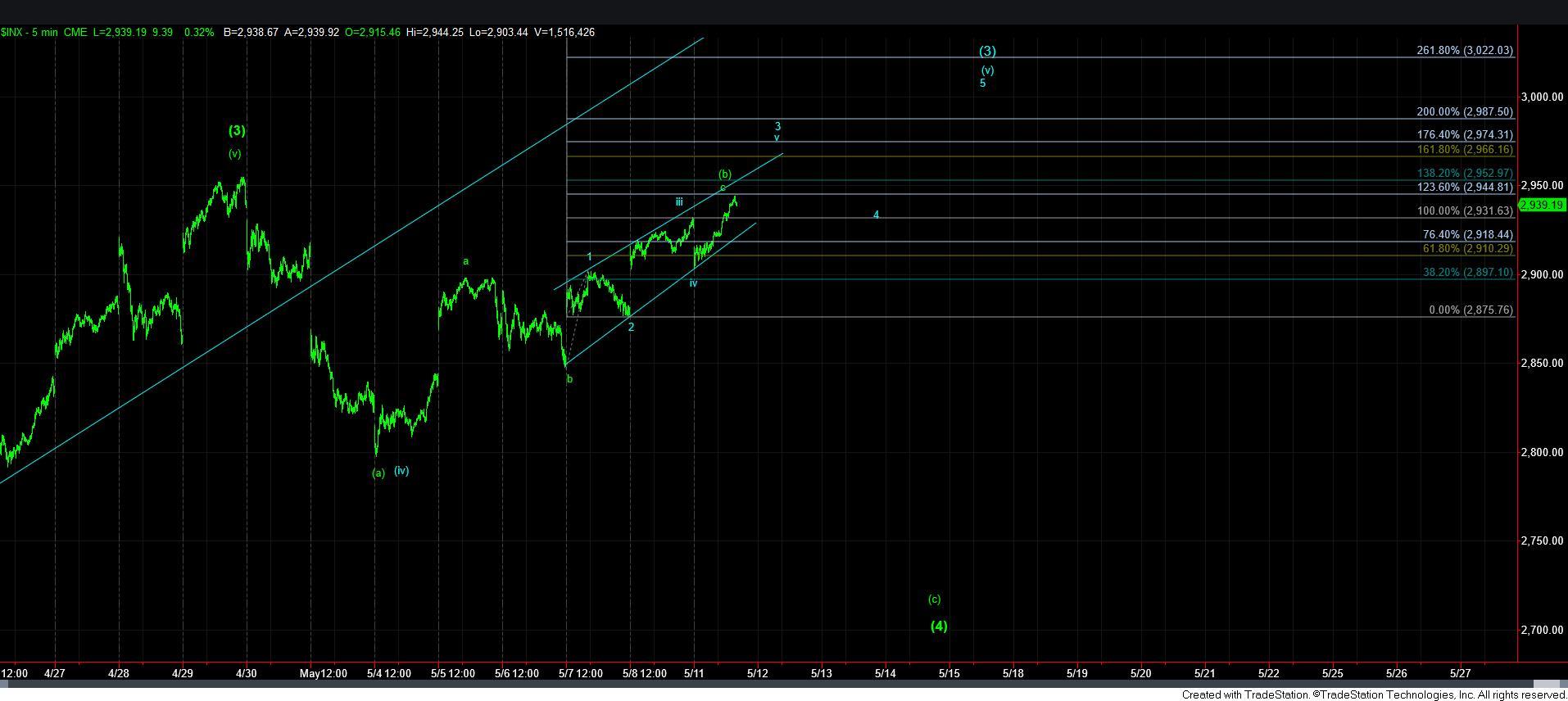 5minMicro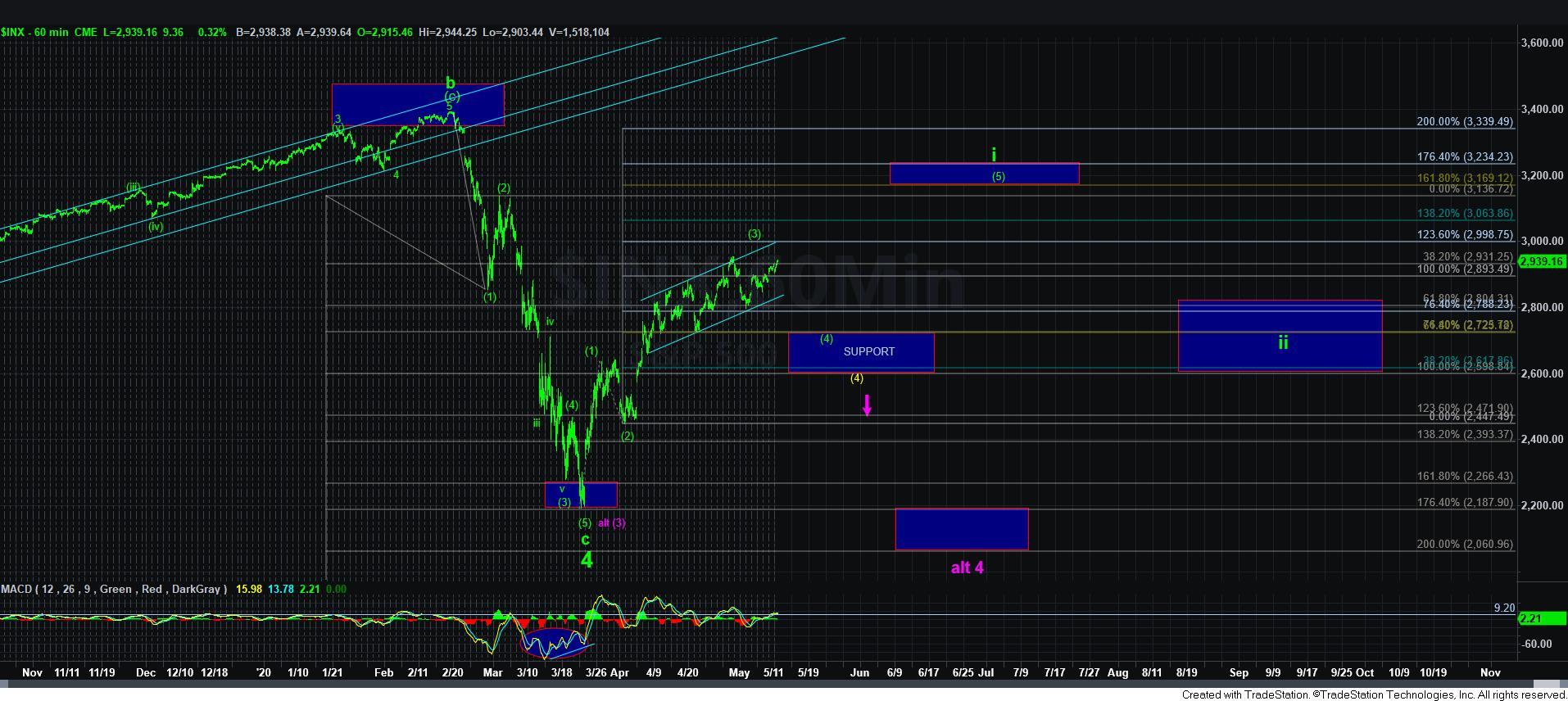 60minSPX