Bears Follow Through - Market Analysis for May 13th, 2020
With the bears breaking us below supports outlined yesterday, it is clear that the market is attempting to complete wave [4]. And, I am going to try to simplify this update as much as I can.
First, I want to note that the triangle is "technically" not invalidated, and if we remain over the 2796SPX region, we still can rally in a [d] wave, as shown on the 5-minute chart. Ideally, it should have held the 2825 region, but I am still going to track the potential for this if we are unable to break down below 2796SPX.
Second, if we can see a drop to at least the 2787SPX region then I think we can complete this wave [4] in a more direct manner. Ideally, I would rather see the market drop towards the 2760 region, as that is where we have an a=c in the futures. But, that is not necessary.
The bigger picture remains the same. As long as we hold over the support noted on the 60-minute chart, I am viewing this as a wave [4] pullback, to be followed by a 5th wave up towards the 3100-3200SPX region. But, depending on how high this pullback holds for support, I may develop an alternative that can still take us up to the 3200-3300SPX. I will outline that potential over the weekend, depending upon how this wave [4] takes shape in the coming day or two.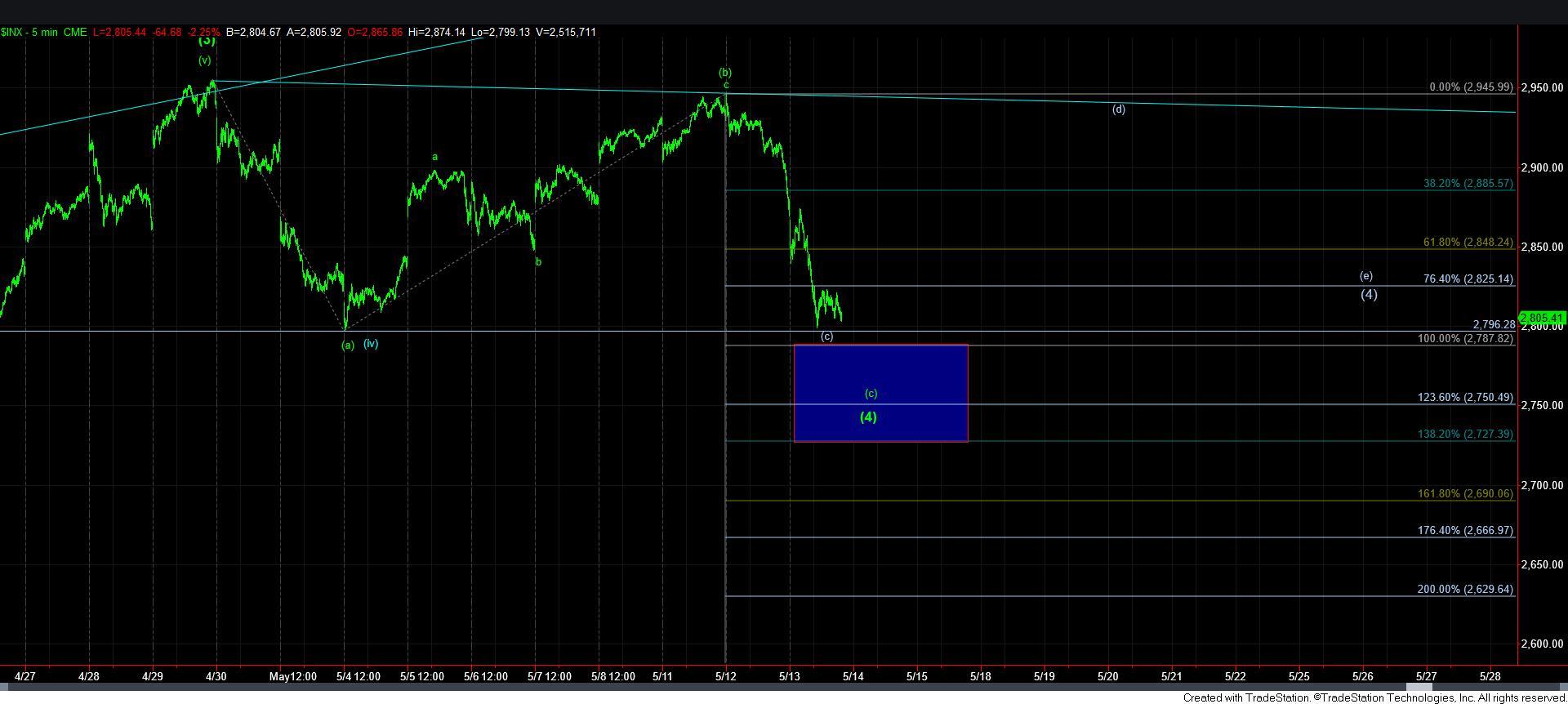 5minMicro
60minSPX