Bears Directing The Market In The Short Term
Before I begin this update, I want to reiterate to all our members that this is still likely a bull market. Therefore, surprises often come to the upside, so most of our members who are long term investors will not be looking to short this market for this near-term pullback. Rather, you should be looking for buying entries, especially as long as we remain over 2730/50SPX major upper support.
With that being said, as long as the SPX remains below 2850SPX, pressure will remain down towards the 2776 region, and potentially even a bit lower.
The most immediate downside set up in the SPX has us in a 1-2, i-ii structure, with resistance at 2838SPX for wave ii of 3, as shown on the attached 5-minute chart. The next time we see a sustained break down below 2819SPX will likely be pointing us to the 2796-2805SPX region, for wave iii of 3, assuming we continue down in the impulsive (c) wave structure in green.
But, remember, this is still a bull market which likely has higher to go. So, if the market is unable to follow through on any of its Fibonacci Pinball structure in the coming days, it would strongly suggest that we will not attain the lower targets for the green count, and we will be attacking the 2935SPX region sooner rather than later.
So, in its simplest form, as long as the market remains below 2850SPX, pressure will remain down towards the blue box on our 60-minute chart. However, if we are able to move through the 2850SPX region in impulsive fashion, then it is an initial signal we are heading to 2935SPX sooner rather than later.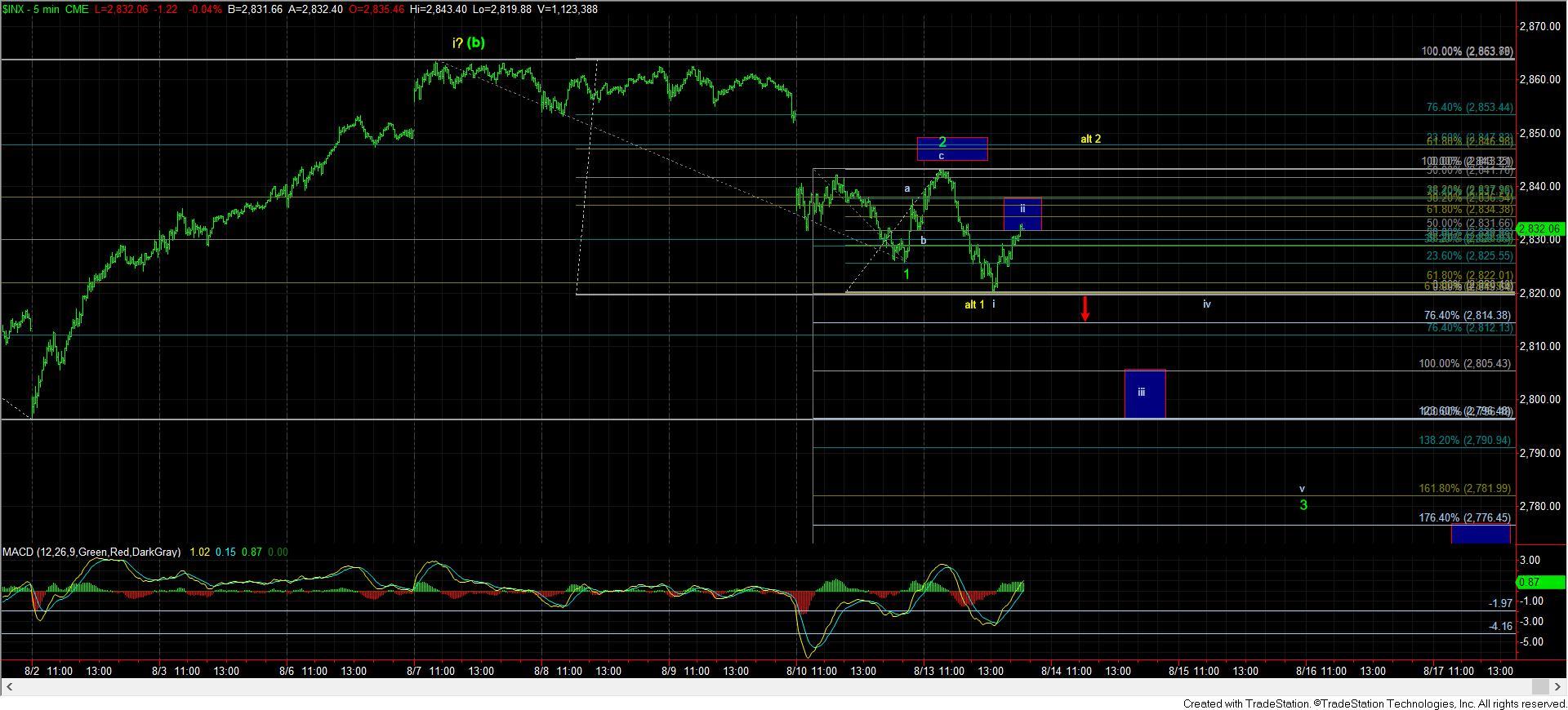 5minSPXmicro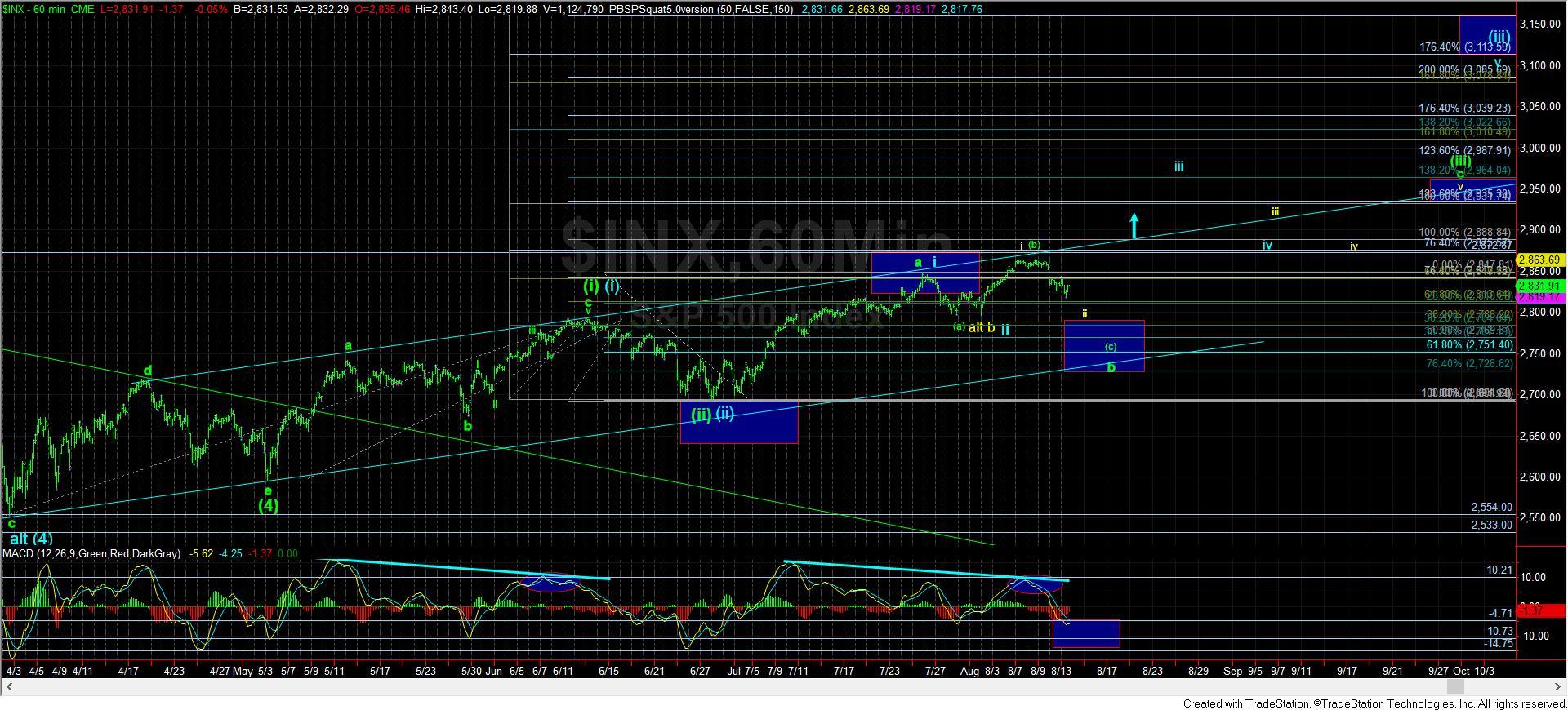 60minSPX