Bears Are Running Out Of Room
With the market pushing the next resistance region at 2753SPX today, the bears have their backs pushed up against the wall. Remember, if we are able to break out through 2753, with follow through over 2758SPX, then it places the ball squarely in the bulls hands and begins to suggest that we have begun the run to 3000.
However, even if we do see the break out, it likely is still only in wave 1 of (iii) in the SPX. That means we "should" still see a wave 2 retracement, which can take us back down to the 2700-2720SPX before we break out towards the 2860-89SPX region in wave 3 of (iii), as presented in yellow on our 60-minute chart.
So, if the bears are going to take this market down in an e-wave of a bigger triangle, as presented in purple, then they should be showing up post haste, as they are really running out of room in this d-wave rally. They would need to break the market below 2720SPX to begin looking at an e-wave more seriously, with a break down below 2700SPX making it highly likely that we are in the e-wave of the purple wave (4).
It's time for the bears to make a stand if they intend to do so before 2823SPX, which may be the last opportunity.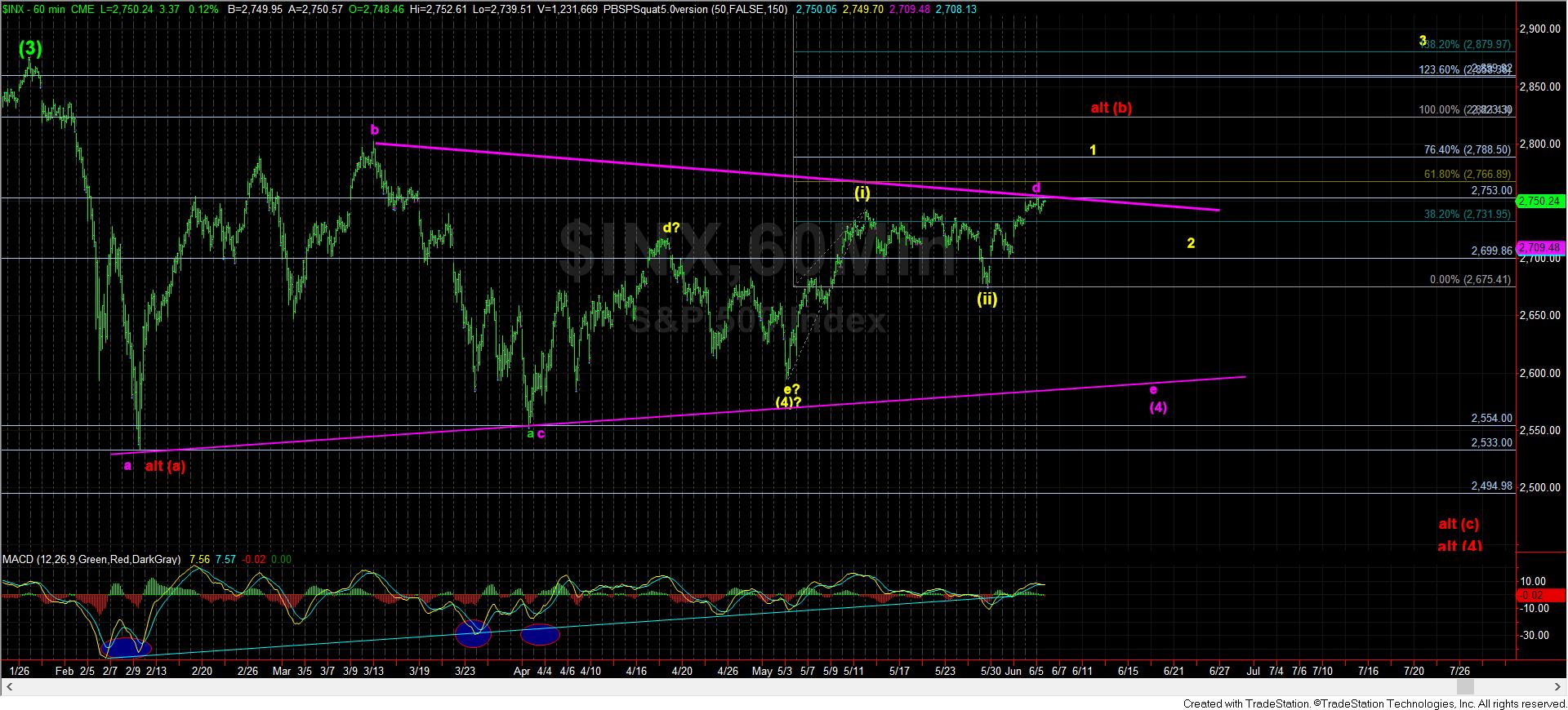 60minSPX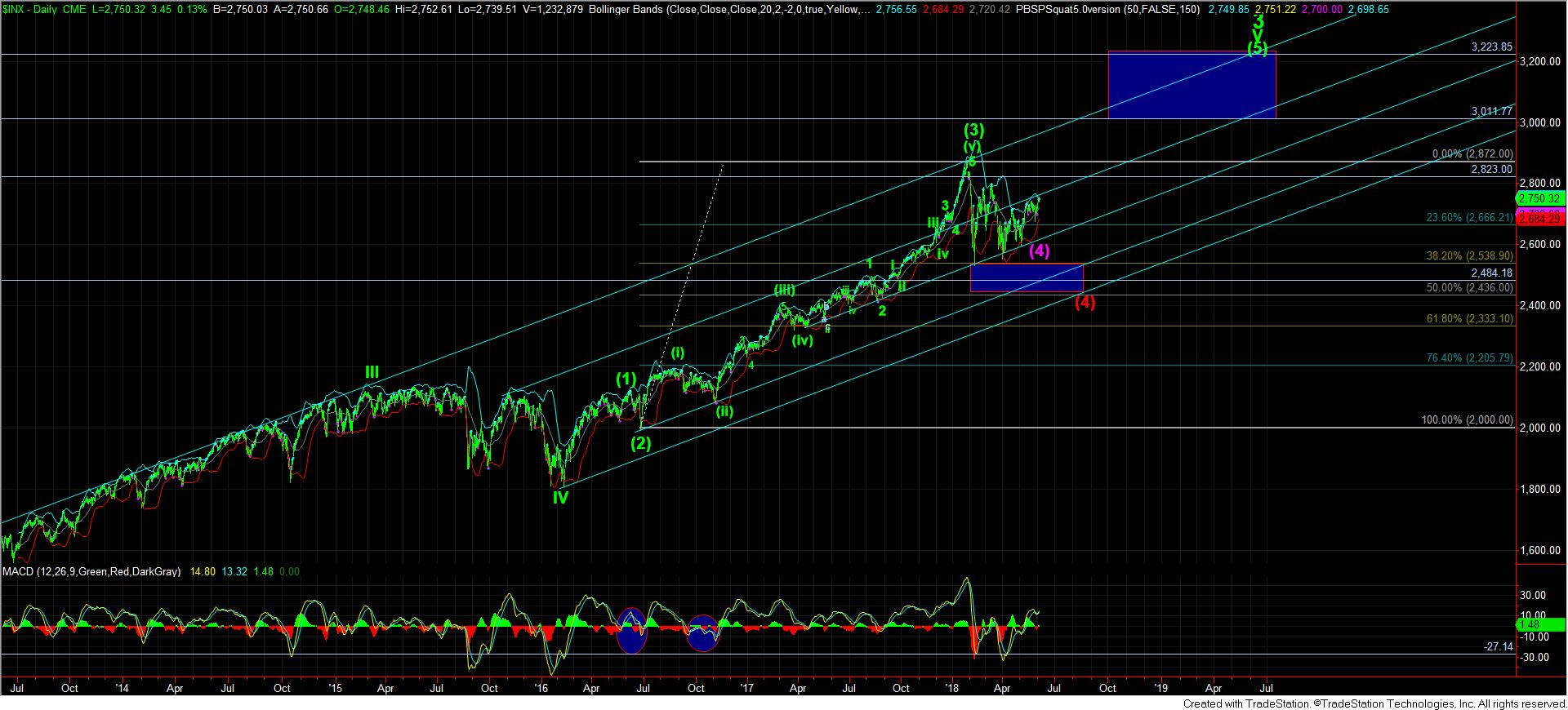 1SPXdaily