Bears Are Not Growling YET
With the market still holding the down trend channel, it still has contained any upside to the market thus far. And, as noted this morning, the IWM/TF has suggested that I offer a slightly different count on the SPX, which is now more in alignment with the IWM.
However, there is still potential for the SPX to target the 2104 region, whereas the IWM can make a higher high in the current set up. And, the problem with any downside set up is that the bears have had multiple opportunities to take this market down and have failed each time thus far.
But, I simply cannot ignore the immediate potential downside set up on the chart. We need to break below yesterday's low to get the ball rolling down to the 2020-2038SPX region. And, as you can see from the 60 minute and 5 minute charts, that is a VERY important support region for the bulls to hold for the green count. Until we can see a 5 wave decline take us below that support region, it is hard to take an aggressive bearish stance on this market.
As I said yesterday, the bears had to come into work ready to do their job today. Well, it seems that they came in with a major hangover, after partying the night before. The problem is that if they cannot complete this job, that party was quite premature.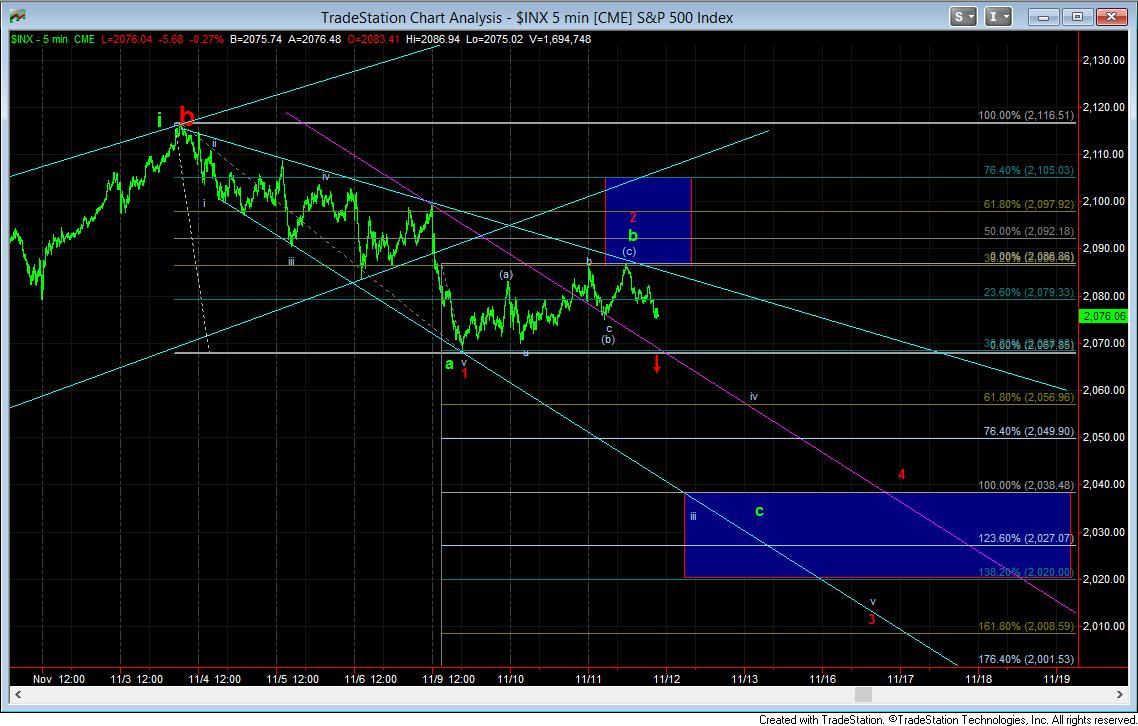 5minSPX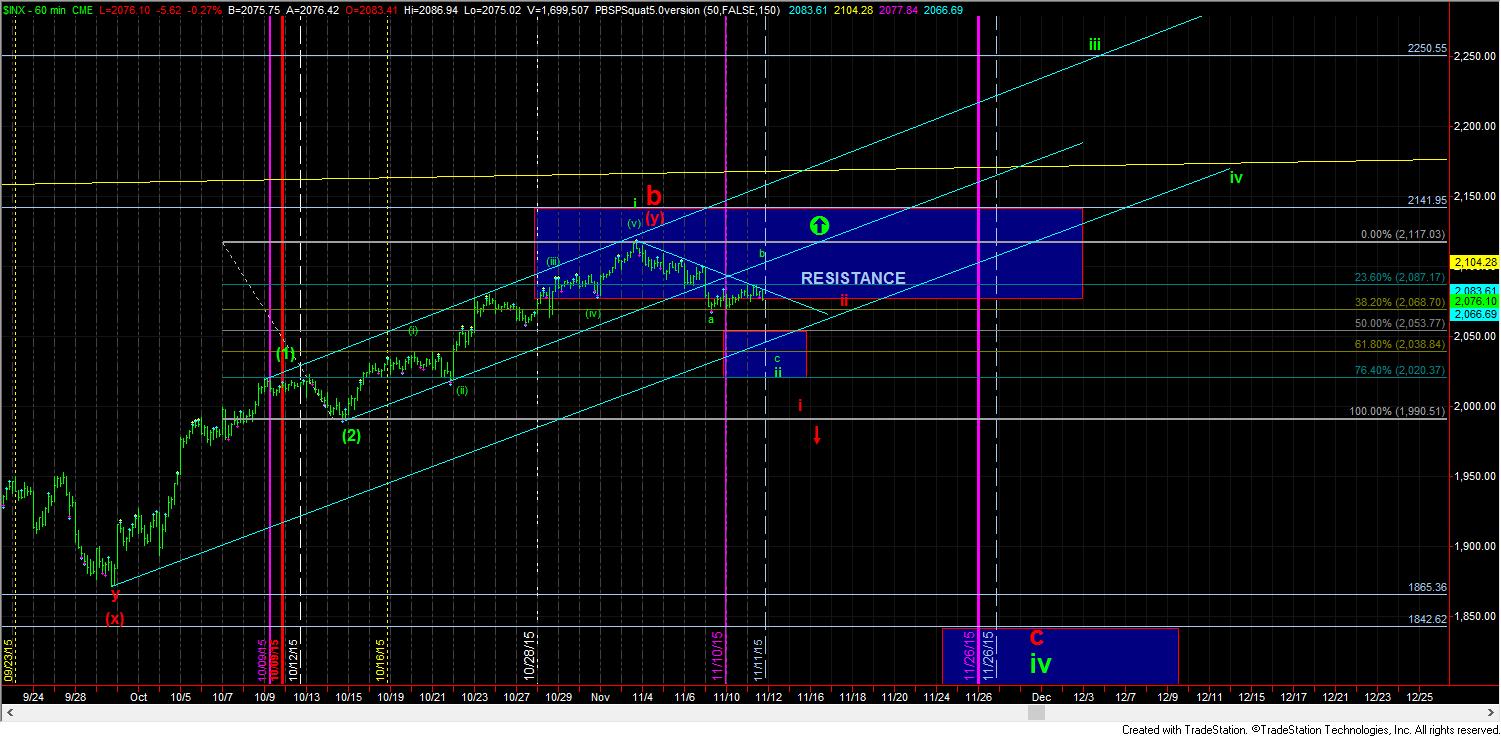 1turnchart