Back Where We Started Again
Today we saw the market trade slightly lower in the pre-market trading however the structure down into those lows was quite sloppy and overlapping. This was not indicative of what we needed to see as the start of the next larger leg to the downside breaking back below last week's lows. Shortly after the open, we saw the market move higher before topping out just over the overnight high before moving lower re-testing the overnight lows. The current micro structure into those lows is still only three waves however there is still the opportunity for that structure to follow-through as a five wave impulse. So with that being the case, the door is still open to this seeing an impulsive move down to start the larger wave 3of (c) down in yellow.
Under that yellow case, we would need to see a five-wave impulsive drop down towards the 3300ish area for a wave i. From there, any retrace for a wave ii should hold under the 3413 high which would then keep the pressure moving down under that yellow path.
Should we fall short of getting a full five down off of the highs then we are likely are still following the white b of (b) which should hold over the 3300 level and then turn back higher over the 3413 high for a larger wave c of (b) up prior to turning down once again.
Bigger picture the base case is still that we have topped in at least the wave (1) as shown in yellow on the 60min chart with the potential for a larger wave (i) shown in green to have been struck. Based on what I am seeing on the NDX chart I am personally leaning towards the green path but I am keeping an open mind towards that yellow path and would want to see a move through the 3138 level to help give additional confirmation that we are indeed already in the green wave (ii).
So while we are in a bit of sloppy part of the count still at the time of this writing there is no new evidence from today's action to change the larger degree perspective as has been laid out over the past several days.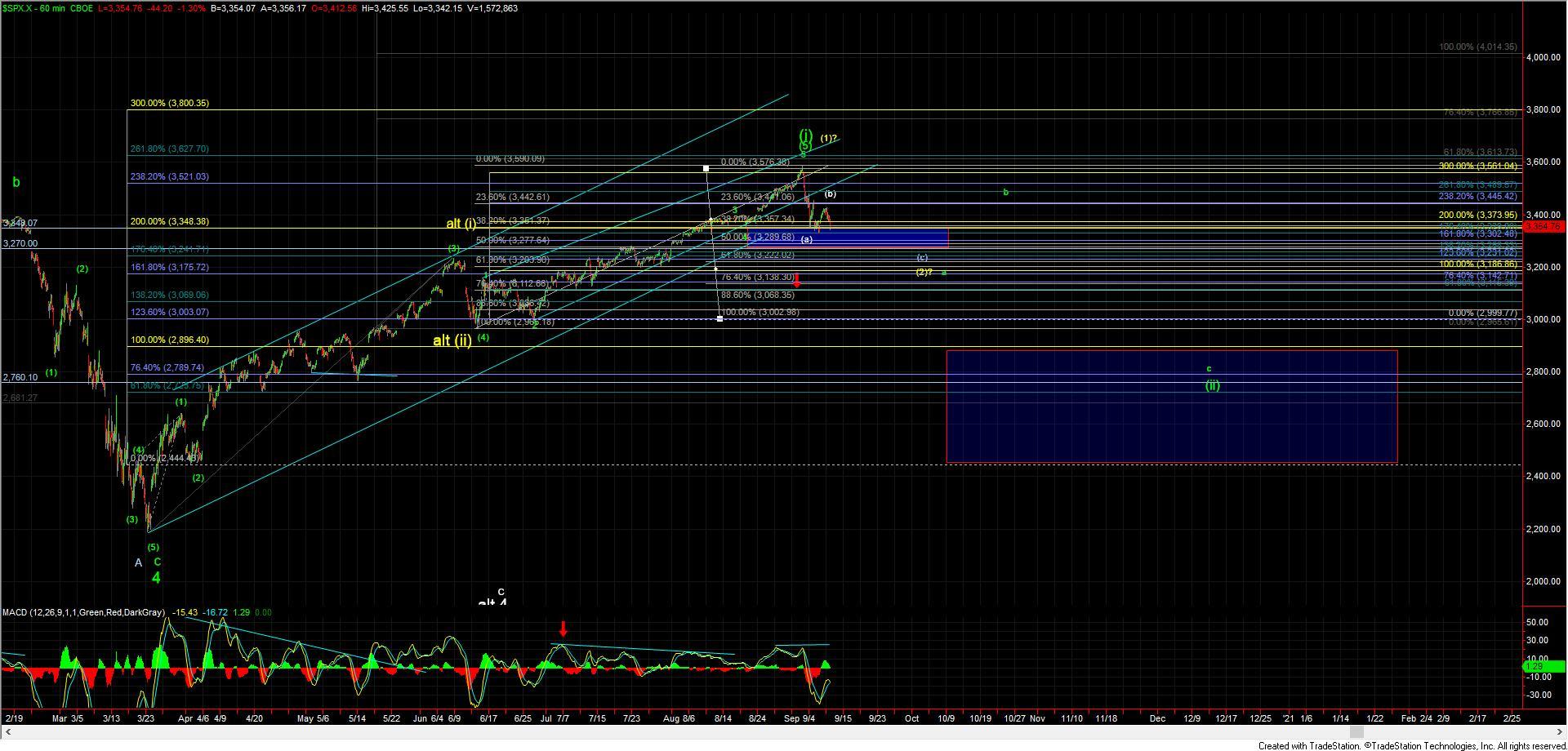 SPX 60m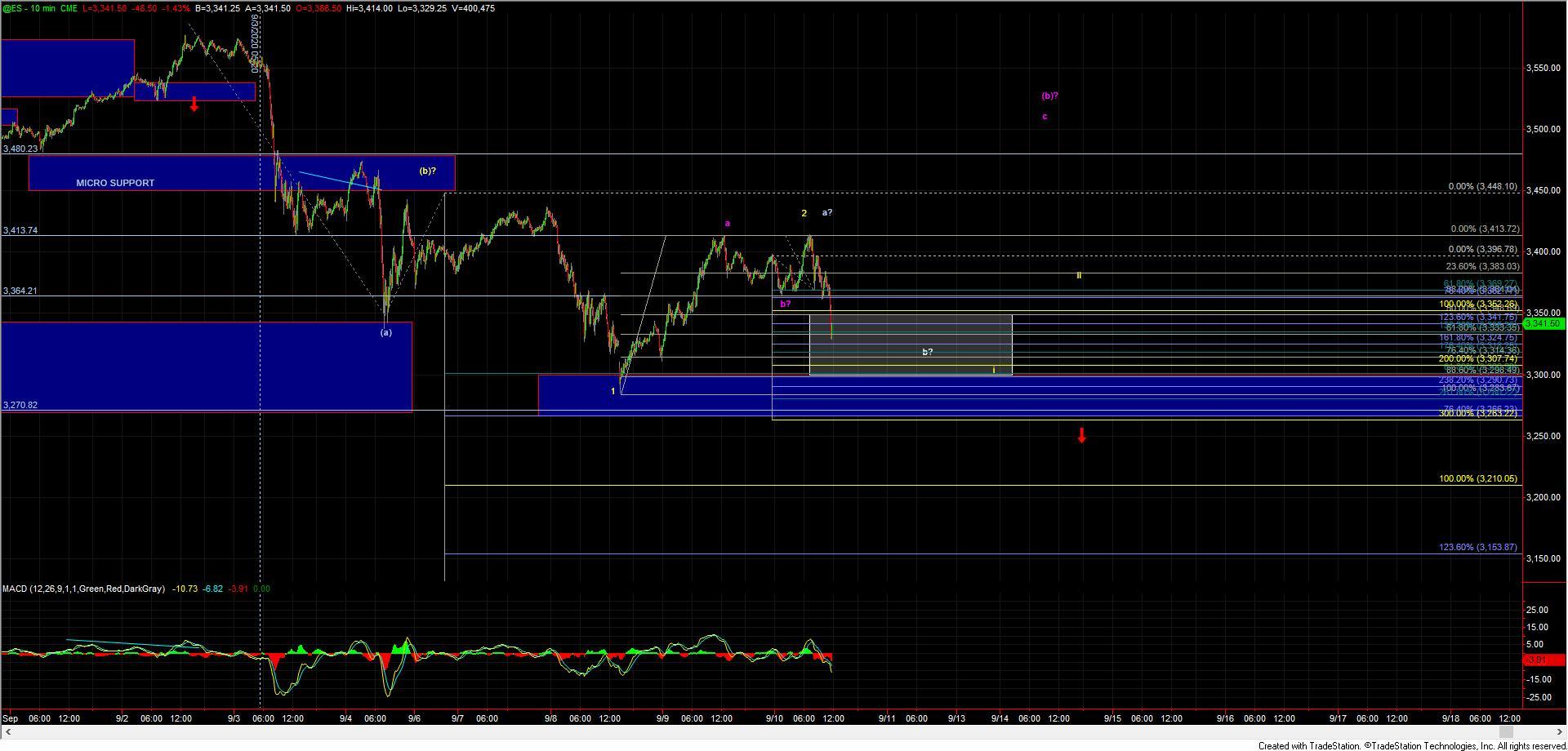 ES 10m