Back To Back 5 Wave Structures
It is not often we see back to back relatively clean 5 wave structures in the SPX. However, that seems to be what the market is presenting to us. While there can clearly be other interpretations of this set up, especially if we remain below 1947SPX, I think we now have to give the edge to the bullish side of the market, especially with the strong bottoming pattern seen in the IWM.
Therefore, right or wrong, I am modifying my primary count to have wave iv of primary wave 3 completed at the last lows, and my expectations of a lower low have become much less likely due to today's 5 wave structure – even before a break out over 1947SPX. It will take a break down below 1891SPX to change my perspective, and again look towards the mid to upper 1700's.
While I am uncertain if wave 2 in green wave iii has completed already, as I noted earlier today, a break out over 1953ES (yes, futures) suggests that wave 2 is over, assuming we go directly over that level tomorrow. Should we see such action tomorrow, then 1975SPX is the last opportunities for the bears to make a stand. If we get a break out, I don't think they will have much luck, as the set up suggests we go directly to the 2027SPX region once the break out over 1953ES is confirmed. Clearly, we will follow it as it moves to make sure it is acting like an appropriate 3rd wave.
Again, it will now take a break down below 1891SPX to change this perspective, especially after two 5 wave structures have been presented by the market. While we still can see a strong decline as low as the 1910SPX region, I would not expect us to break below 1903SPX in the current bullish set up. That would be an early warning sign to me.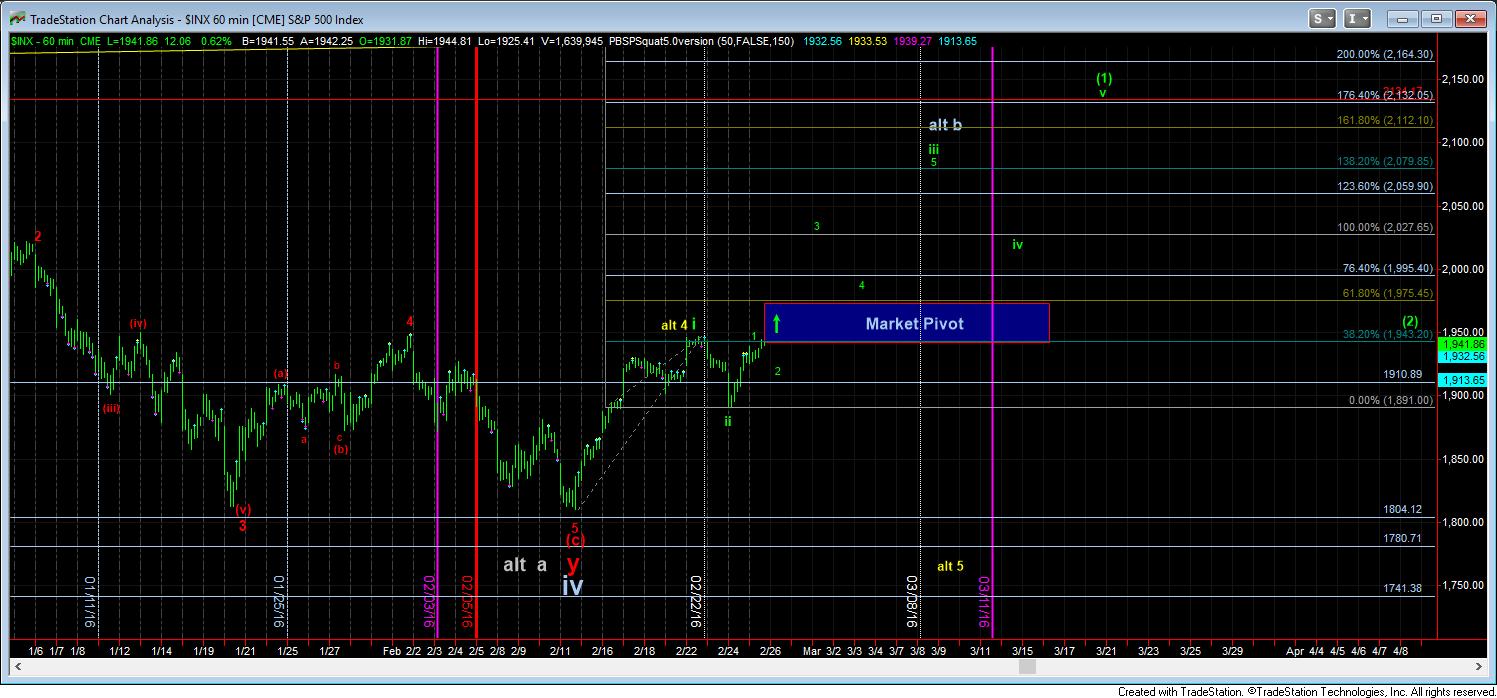 1turnchart