Back And Forth - Market Analysis for Mar 27th, 2023
I know this has gotten quite tiresome for many, as the market has basically been in the same range for basically the last 5 months. And, as we are nearing the end of March, it seems that we should be coming to a final determination over the coming several weeks.
In the leading diagonal scenario, the rally off Friday's low (I guess we did bottom on a Friday) would be the a-wave of wave [v] of wave 1. That means we are likely within the b-wave consolidation, which should be followed by a rally to the 4070SPX region to complete the c-wave of wave [v] of 1.
Should the market complete a rally to the 4070SPX region, I would use the 4101SPX region as our resistance, and then expect a pullback. If that pullback is clearly corrective, then we will have a 1-2 structure in place which will then point us north of 4300SPX in the [c] wave rally we have been seeking.
Of course, if the market should break down below Friday's low at this point, then I will be moving into the triangle count, as presented in blue.
So, for now, I am going to continue to be patient and allow the market to complete one of the two patterns which can still point us to the 4300+ region over the coming months. And, as I noted many times, this will apply for as long as the market is able to hold over the 3810SPX region.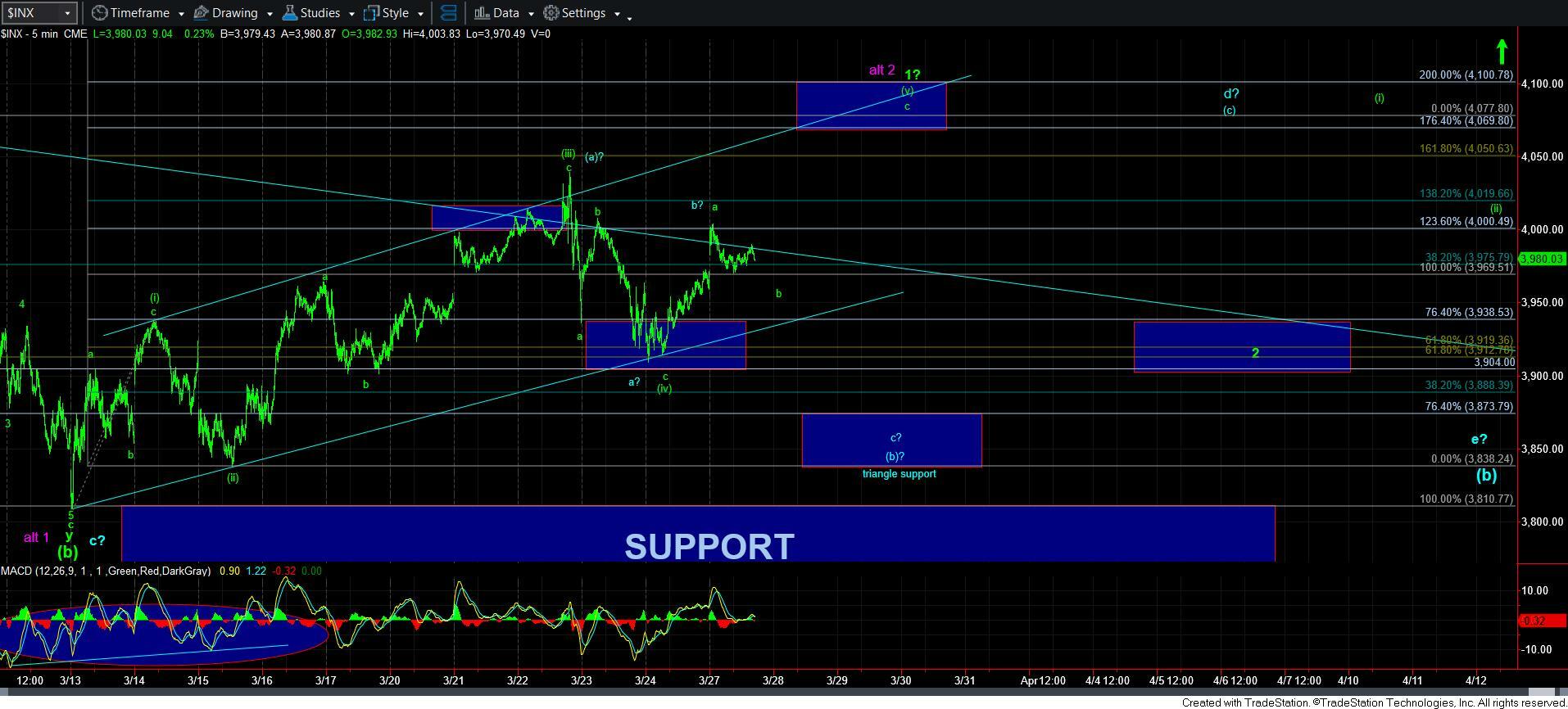 5minSPX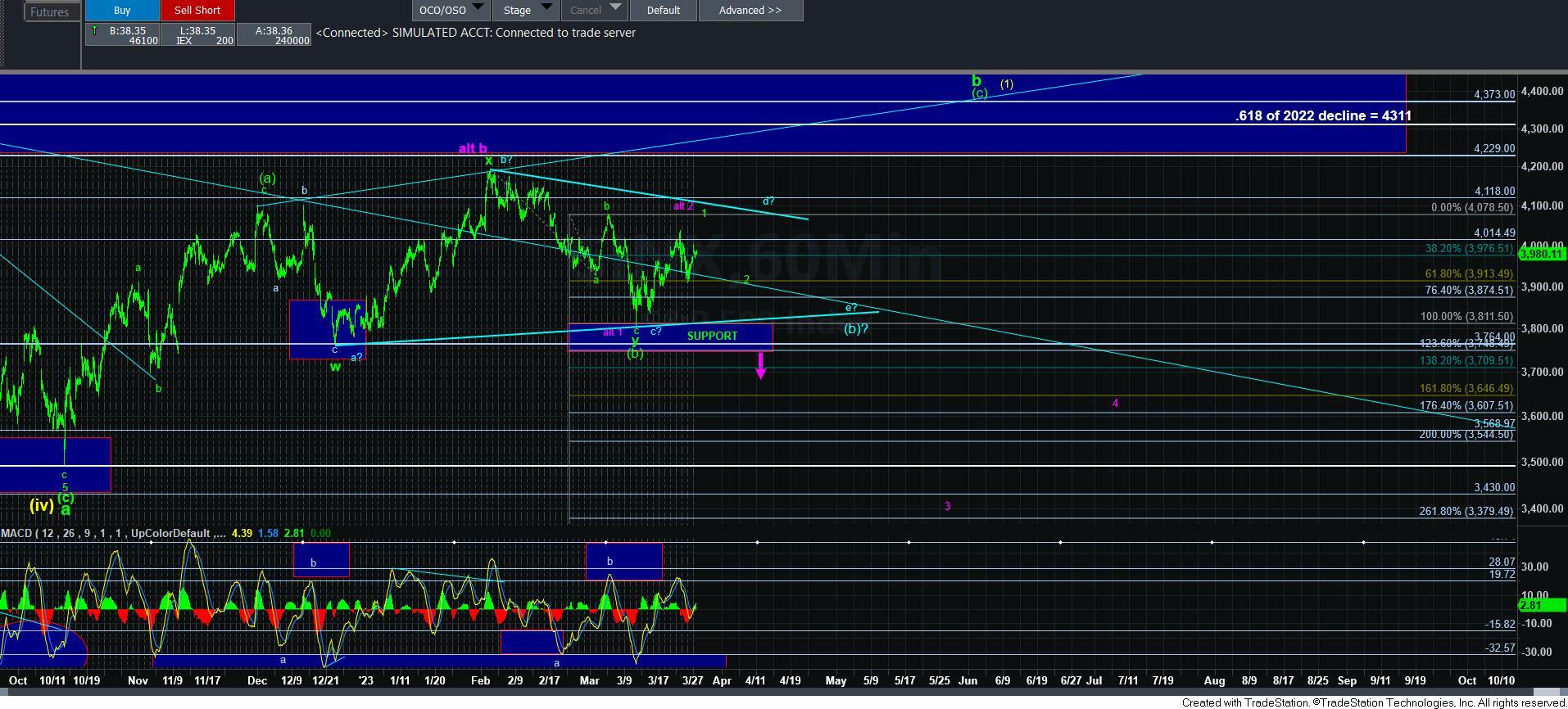 60minSPX