Awaiting The Next Market Cue
While the market has not really moved too much today to provide any insight beyond what I published yesterday, we certainly have enough waves in place now to consider all of this rally off the late May low complete.
But, as we know, bull markets love to extend, so, I am going to await the next cue in the market to provide confirmation that the pullback we are looking for has begun. And, as I noted yesterday, that cue will be a sustained break of 2756SPX. Moreover, should we continue to extend from here, we will certainly begin to run the risk of the red count. But, for now, it is the lower likelihood.
The question with which we will then be faced, as the greater probability, is whether we are dealing with the wave 2 in green or the wave (ii) in yellow. As of now, I am unable to know which one will more likely play out. For this reason, I am going to suggest that, once we see an initial a-b-c pullback structure suggestive of a wave 2, you can attempt buying that dip. If the next rally is clearly corrective, and suggestive of only a b-wave rally as presented in yellow, then you can always sell those positions and prepare for the bigger pullback. Or, you can always set your stops at the low of the a/2, and stop out and buy back lower on the completion of the wave (ii).
For now, this is the plan I will be following myself. And, clearly, should the market present us with something outside of this perspective, we will certainly update you on that development. But, as I noted yesterday, at this point, we are still "feeling out" how the market is setting up to take us to 3000 in the micro structure, and a bit more patience is likely going to be needed.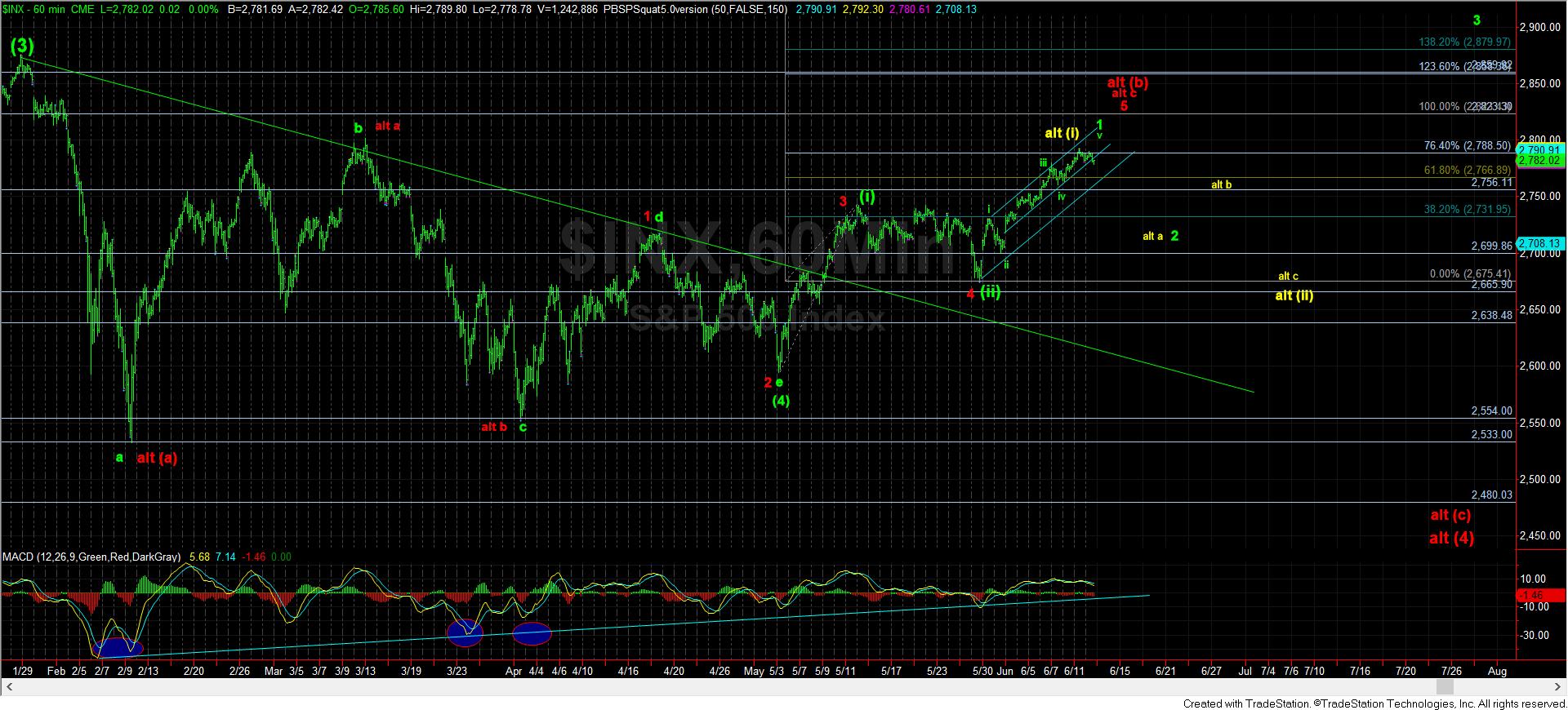 60minSPX