With the market breaking down below micro support of 3000 today, we have an initial indication of topping. But, we have seen this several times before, only to see the market come back to strike higher highs. For this reason, I have noted that I prefer to see a strong break of the 2950SPX region, of which we came up a little shy today.
This afternoon, I posted a daily chart noting that it is time to zoom out a bit. For those that were in my live video today, you likely heard me discussing this indicator in a bit more depth this morning. Most specifically, I want to now note that the daily MACD has clearly turned down after the market provided us with several negatively divergent price higher highs. While it is certainly "possible" that the market can attempt one more push at a higher high on either further divergences, I think this daily chart suggests that we will likely need to see more of a pullback in the market.
On the 5-minute chart, I have now highlighted prior micro support, which has now become resistance. As long as the market respects this resistance, I will be looking for a sustained break of the 2950SPX region.
While I wish I was able to be much more certain and definitive with the market action at this time, the overlapping manner in which we have rallied has made such confidence in this micro structure up here much more challenging. For this reason, I still need to see how we break below 2950SPX. Ultimately, I would prefer to see the market return to the 2900-20SPX region, at which time we can discern the structure with which we drop down into that support region. We will then be in a better position to focus upon the most applicable wave structures between the yellow, blue and green alternatives. I am hoping to be able to take one of those off the table from strong consideration at that time.
For now, I am still awaiting the market's sustained break of the 2950SPX region.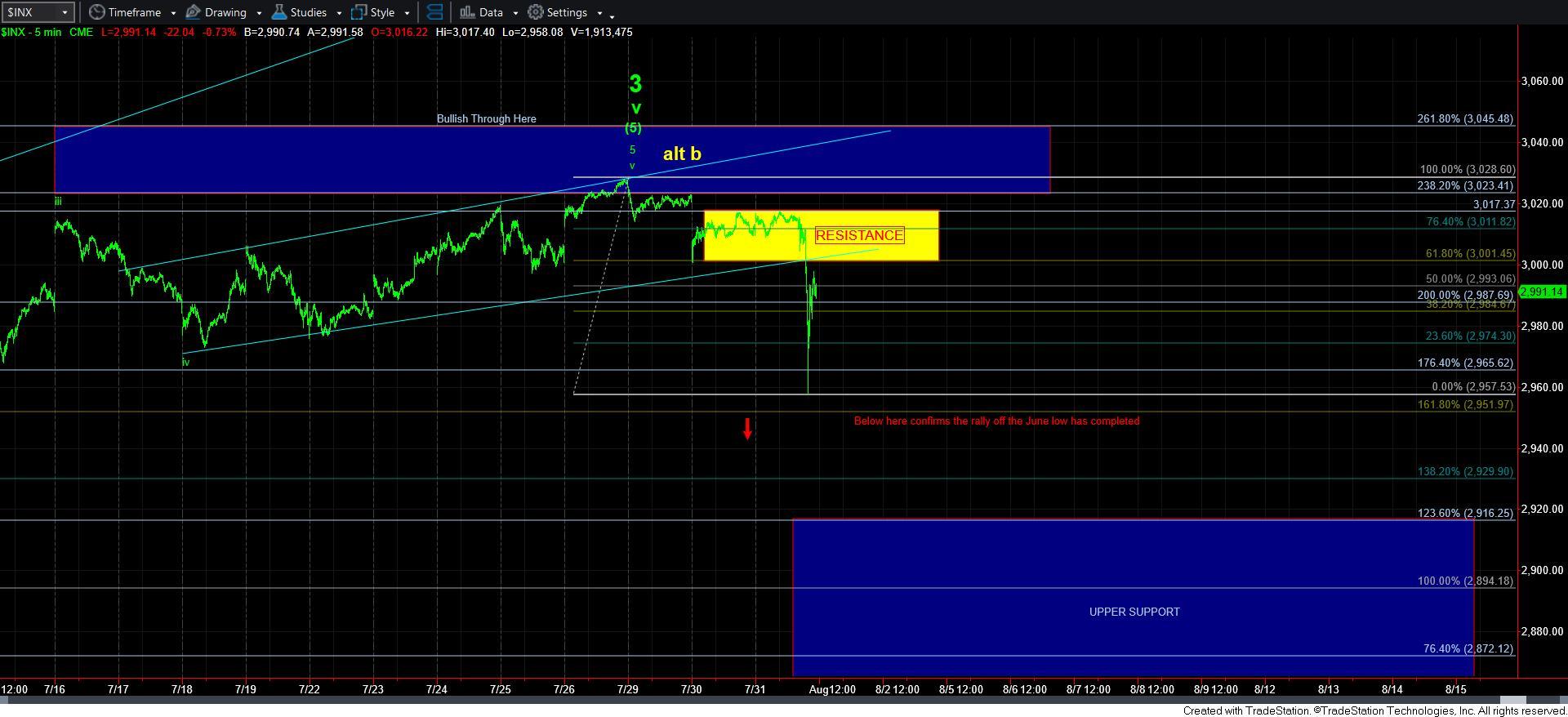 5minSPX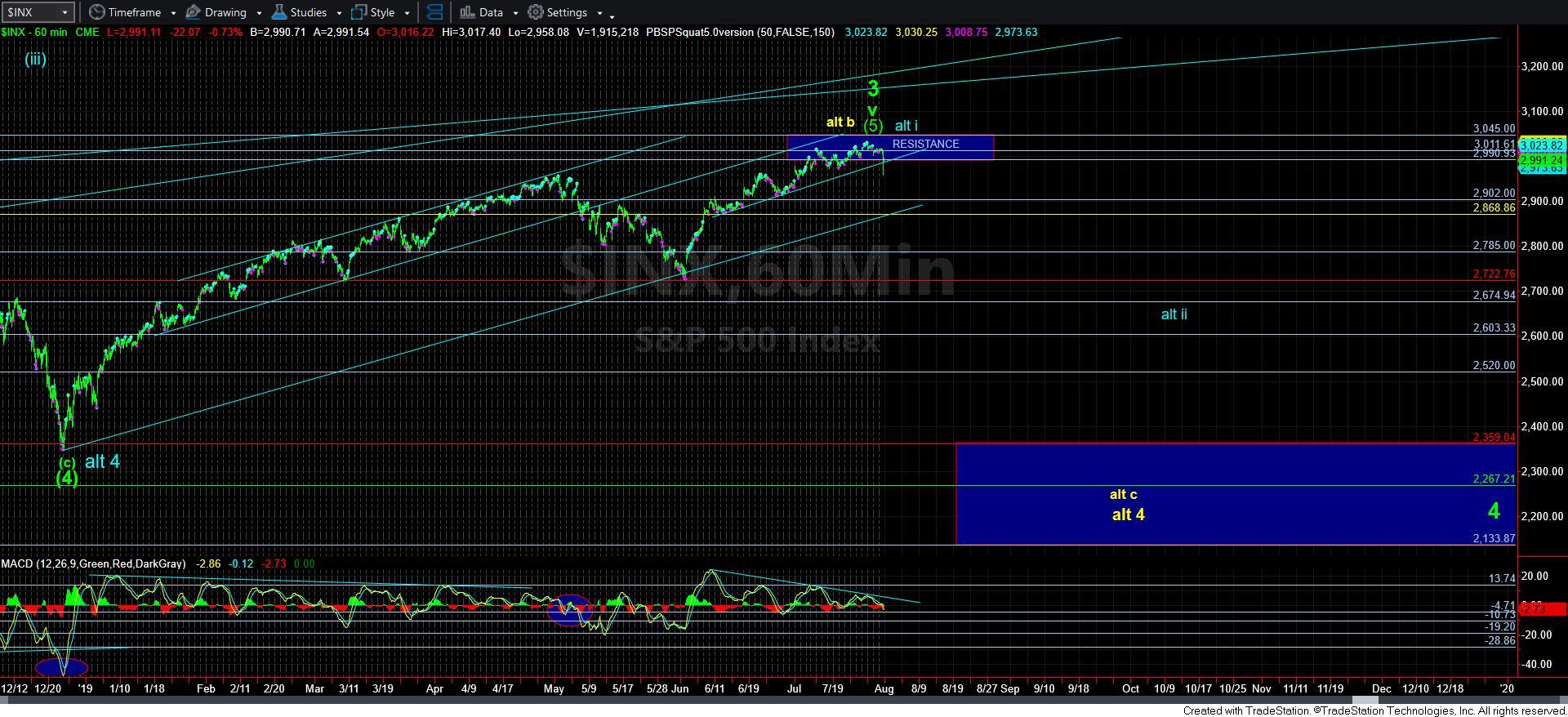 60minSPX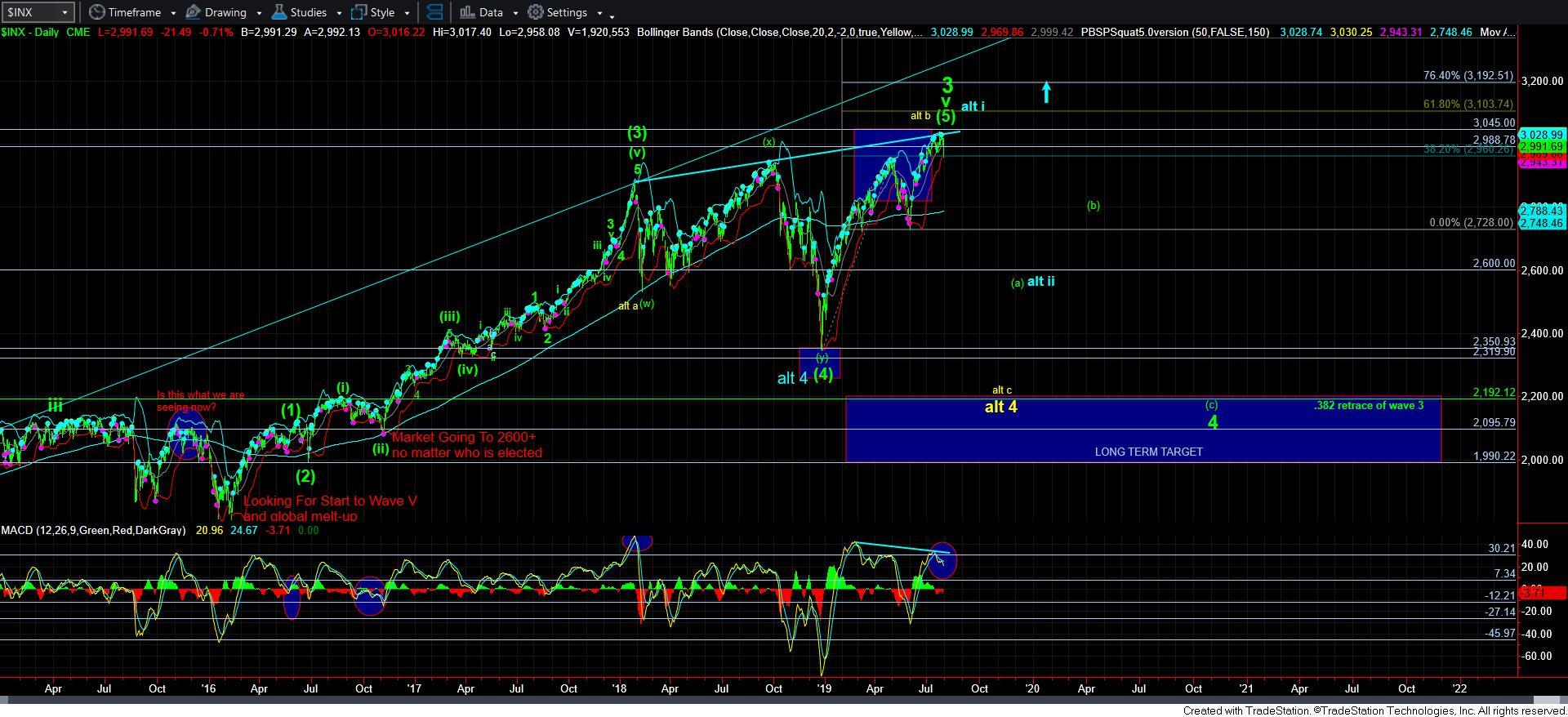 1SPXdaily