At Support - Market Analysis for May 18th, 2022
The market has made it clear that the high yesterday was either the c-wave of the yellow wave iv, or the top of a green wave [i] off a wave [4] low. And, as I write this update, we are testing the support for a potential green wave [ii].
While the .618 retracement of [i] is around the 3940SPX region, I am sure many are looking for a potential gap-fill in the 3930SPX region. But, I think that is generally the maximum room we can give the bulls if they intend on proving that a bottom is indeed in place.
As for me, I am genuinely unsure as to whether the bottom is indeed in place, which is why I noted yesterday that I have retained that last tranche of hedges. At this point in time, I have a stop at yesterday's high on those hedges.
What the bulls will need to do is defend the current support just below us, and begin an impulsive rally through 4015SPX to begin setting up for a break out. Anything less than that will keep pressure down in the yellow count.
It's time for the bulls to step up if they are going to prove that [4] is finally done. Otherwise, 3767SPX is our next target.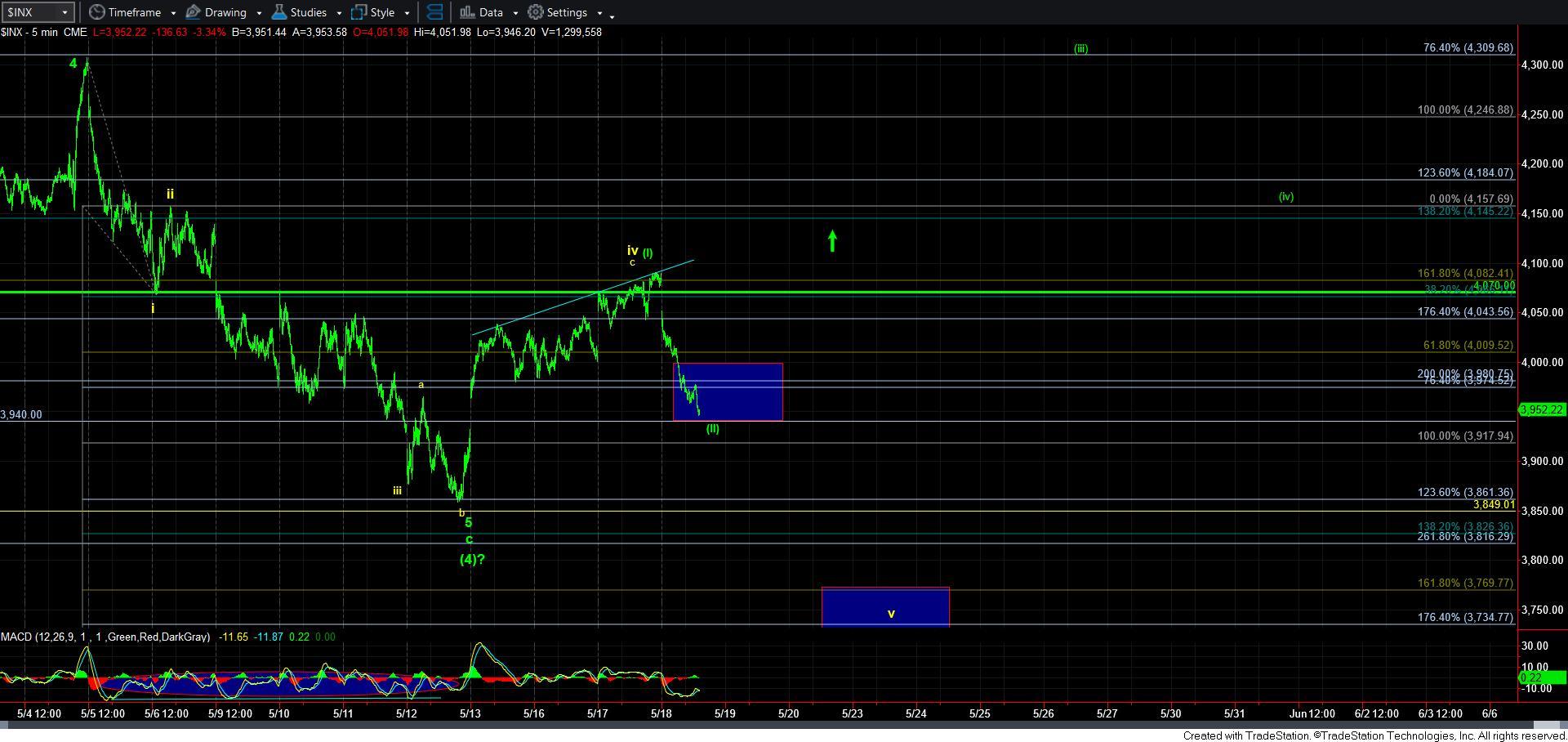 5minSPX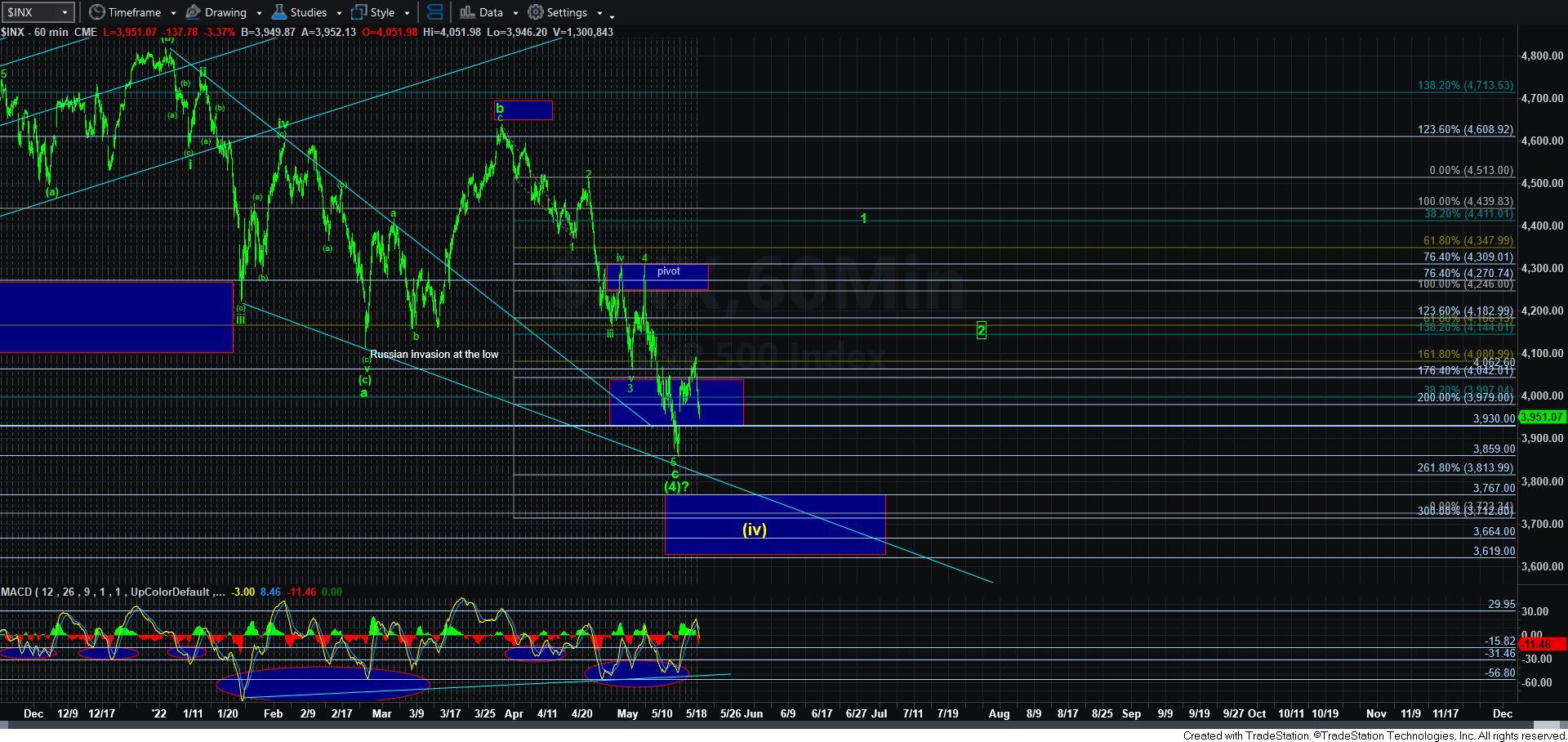 60minSPX