I know I am sending this out a bit earlier than usual, but I wanted to alert you to where we are in the overall picture near today's highs.
As you may now know, the bulls are looking for a 5-wave rally off last week's low, followed by a corrective pullback to begin a rally to 4300+. And, that has not changed. In fact, today it looks like we are completing wave [iii] within wave 1. Therefore, we will need to complete these last squiggles in wave [iii], hold the 4027ES region in a wave [iv] pullback, and then rally in wave [v].
But, the reason I am writing now is that we are at a point that the alt b / alt 2 can top. We do not need to complete all 5 waves for it to top. Rather, should we see a 5-wave decline below 4027ES at any point now, I will be forced to again look down to the support box on the 60-minute SPX chart.
In the micro structure, initial micro support is at 4068ES. And, if that holds early this afternoon, then we can continue to push up towards the 4090-4100ES region to complete a fuller wave v in wave [iii].
So, the reason I am writing this early is to make sure you are alerted to the fact that risk is rising until we are able to complete a clear 5-wave structure, as outlined on the 5-minute ES chart, followed by a CLEAR 3-wave corrective pullback. And, assuming we do complete the 5-wave structure, I will outline a "buy box," but the pullback into the box must be a 3-wave corrective pullback to make it a strong buying opportunity.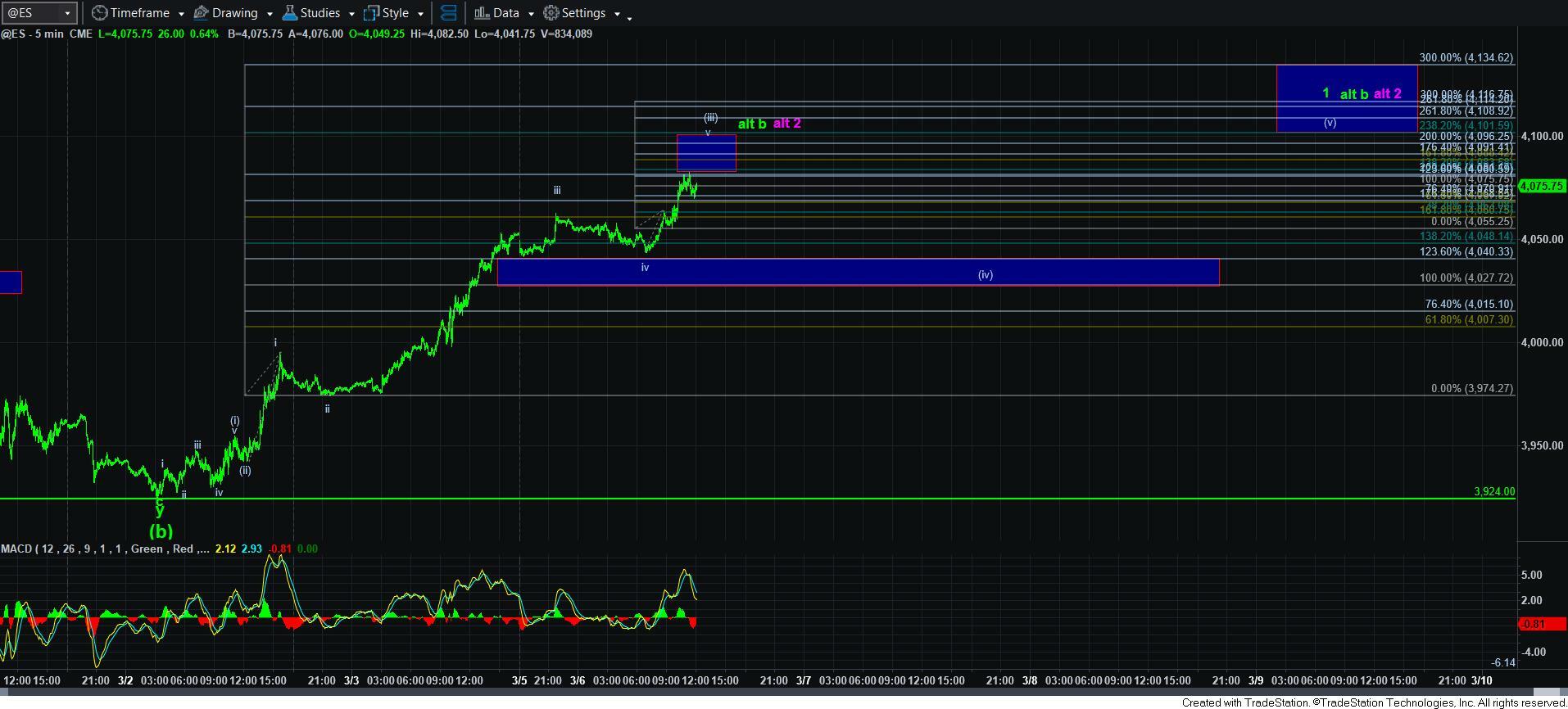 5minES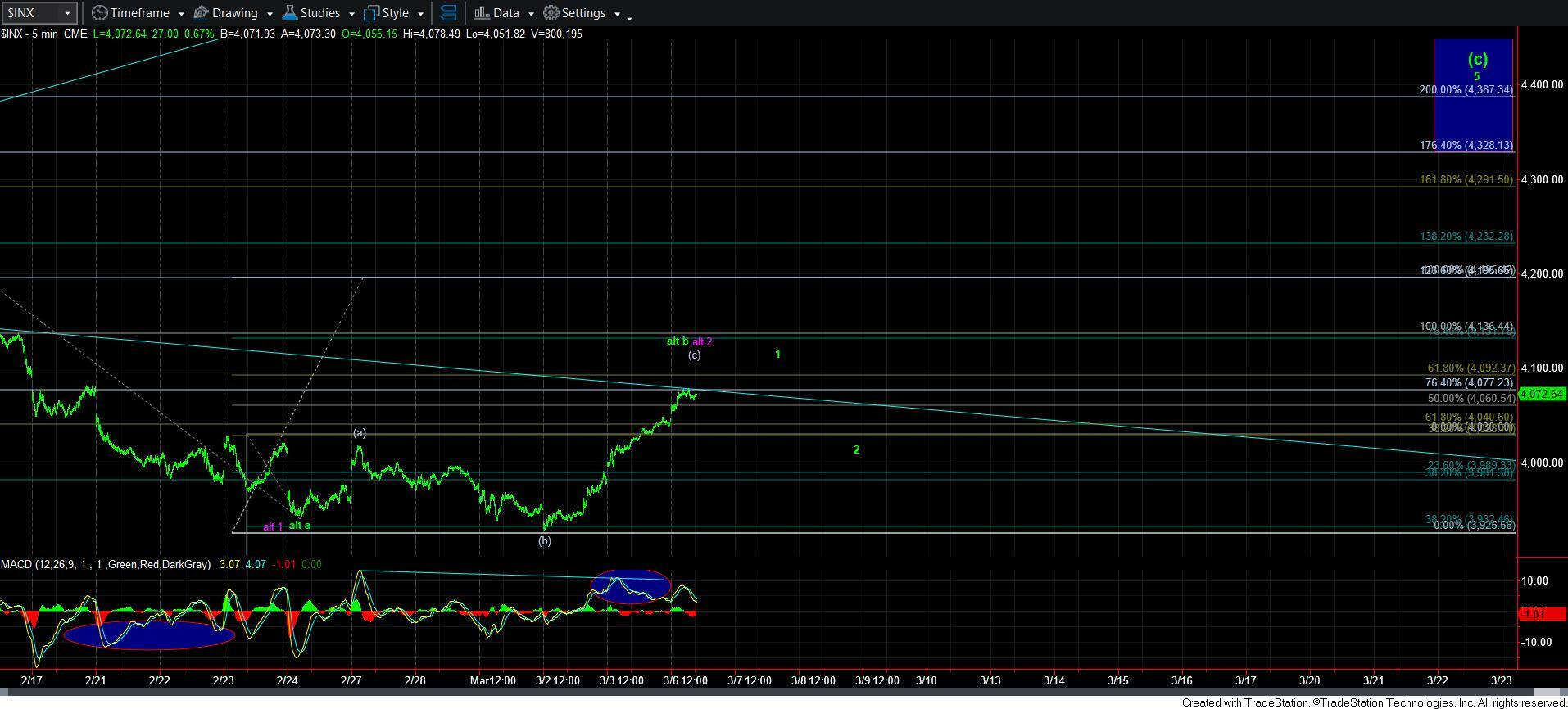 5minSPX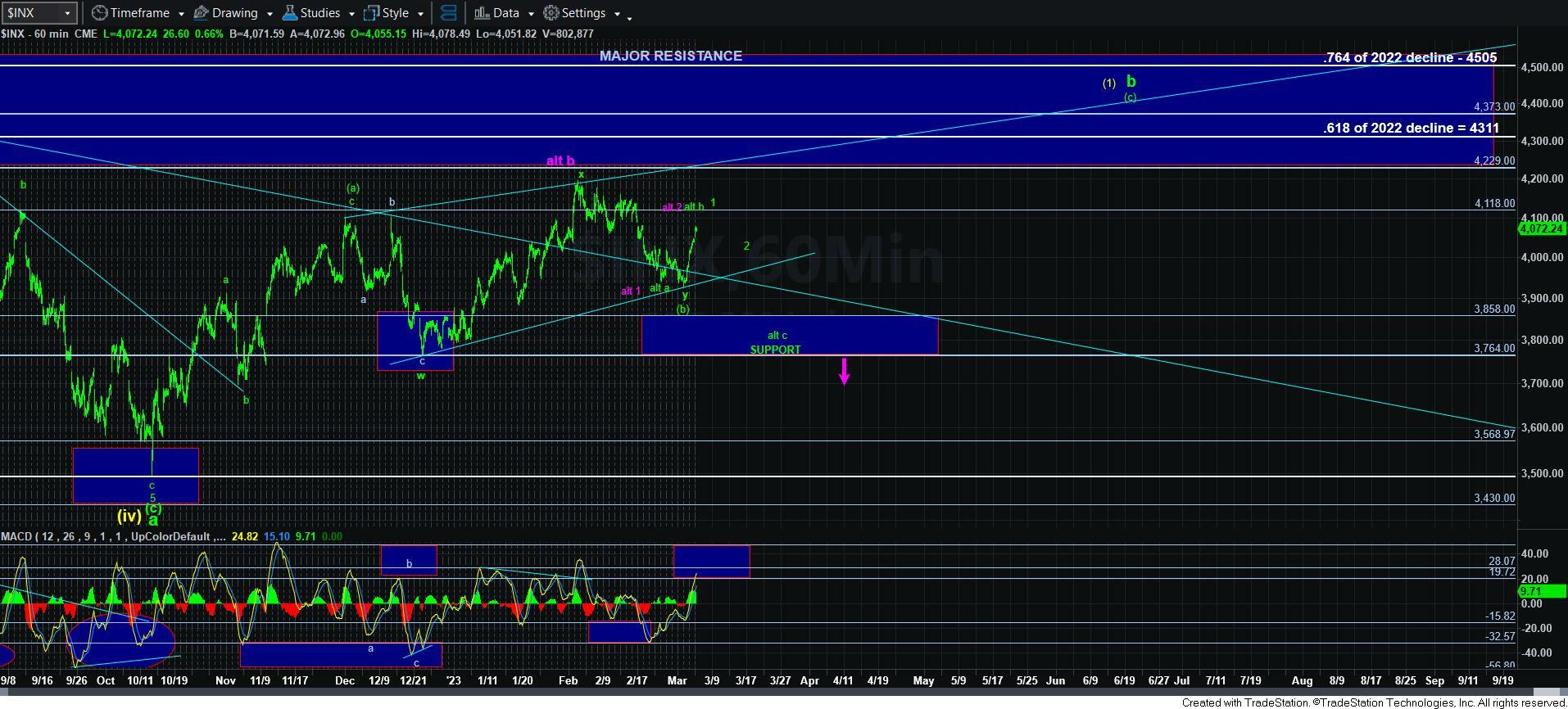 60minSPX