The market is at a turning point right now, and the next trading day or two will likely decide the next 20+ point move. Yet, this update is going to be focused on brevity, since the analysis remains the same.
Our resistance is initially at 2468SPX, and as long as we remain below that level, pressure remains down. The targets for downside begin in the 2420SPX region, which would hold support in the purple triangle count on the 60-minute chart. And, a strong break of 2415 would point to 2380-2400 in the green c-wave of (a).
However, should we break out over 2468SPX the market will move into no-man's land until 2480SPX. But, a break out over 2468SPX does open the door up towards the 2500-2510SPX region, as presented by the yellow count, as an ending diagonal in the alternative count.
So, the market has set its lines in the sand. And, it is now up to the market as to whether it will follow through to the downside in the very near term and continue this wave (4), or if it will break out, and provide us with a higher high, and re-start the analysis for wave (4) later this month.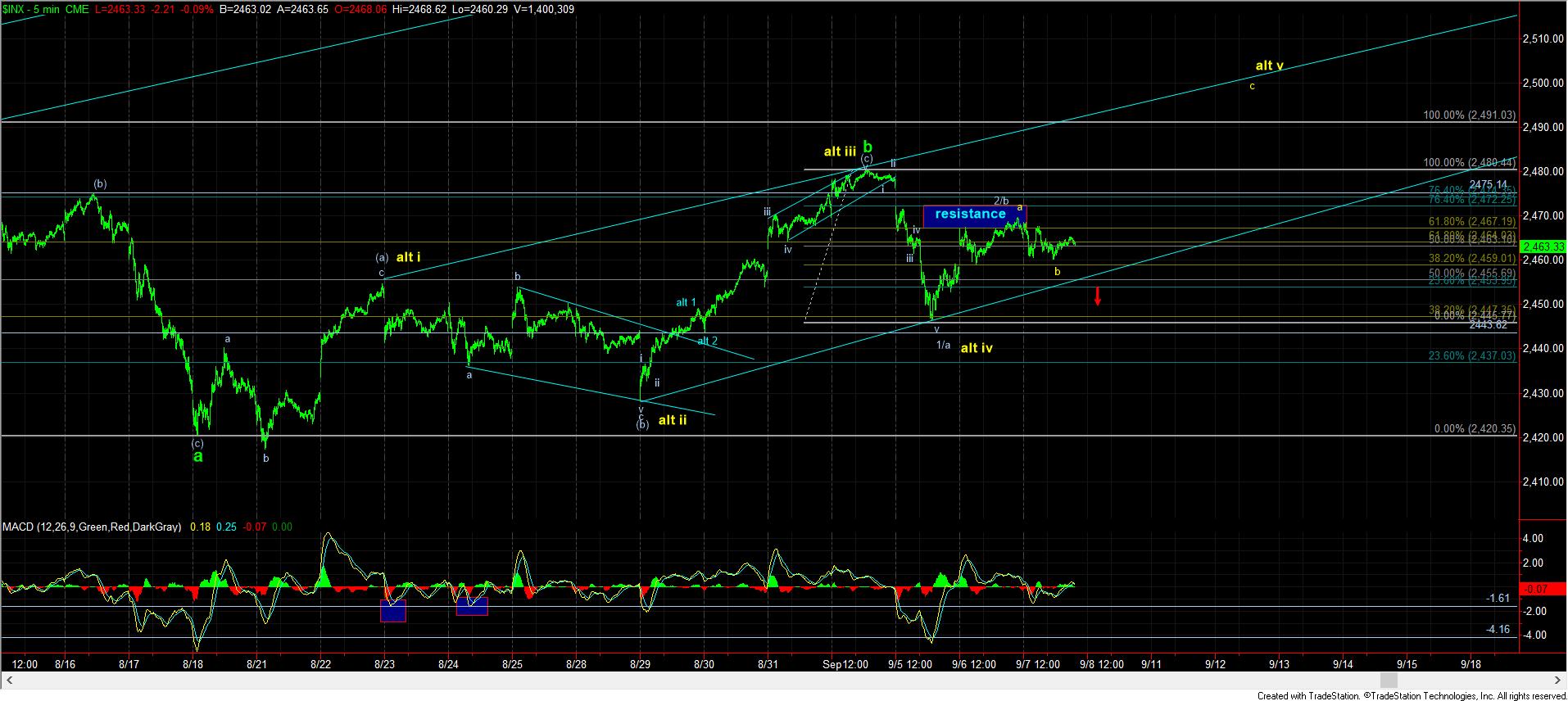 5minSPX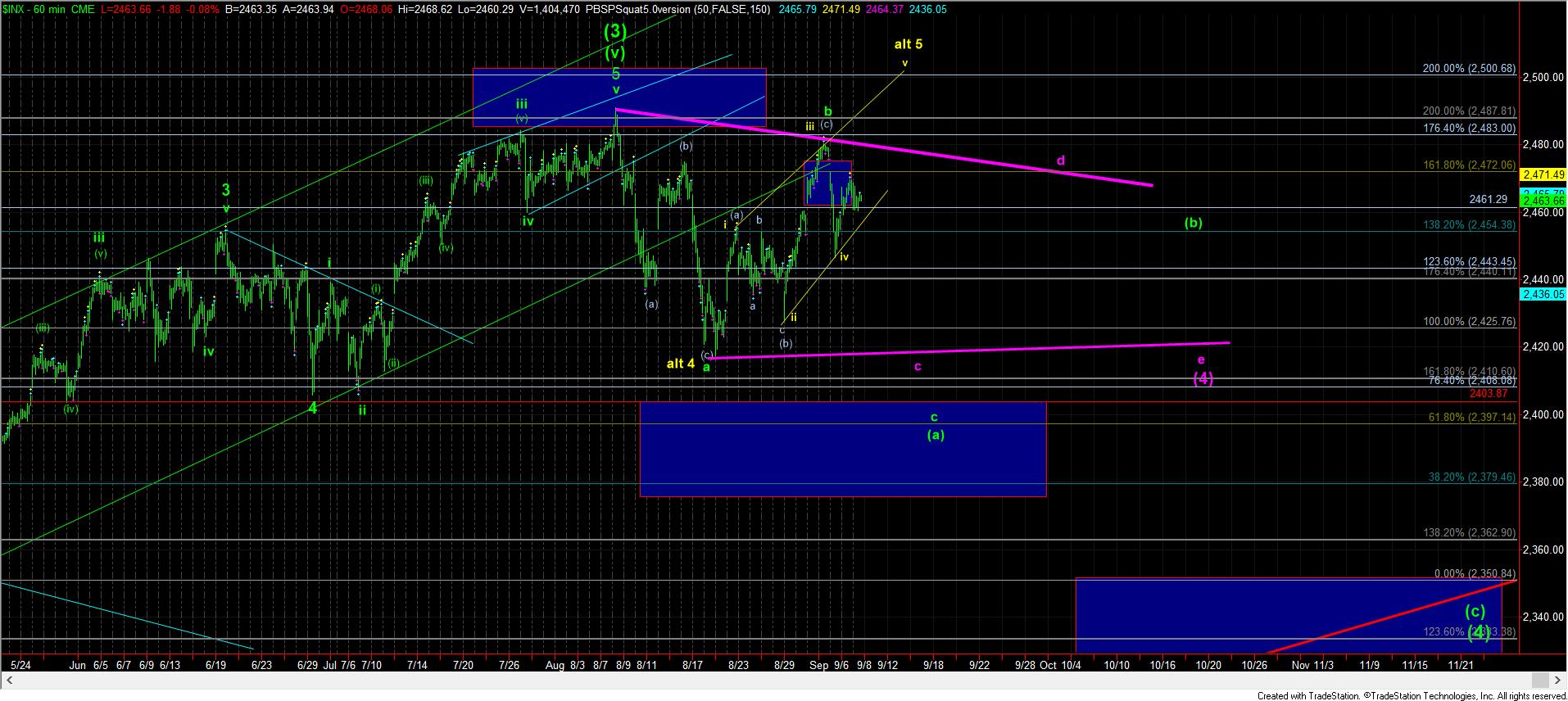 1-60minuteSPX