Ascent Slowing - Market Analysis for Sep 16th, 2019
With the pullback we experienced today, I cannot say that I have seen anything impulsive to the downside off the recent highs. This still leaves the door wide open for another push higher to complete the b-wave we are primarily tracking.
In fact, we did not even approach the 2945/50SPX support below us, so without a breach of support, or an impulsive structure off the highs, I have nothing to suggest that this rally has potentially terminated. And, until I see some clues of having struck a top, I still have to expect another push higher.
But, the one thing that this pullback has done is that it has slowed the recent ascent of the markets and allowed the technicals to begin to pullback. This will likely set us up for a negatively divergent topping, which would even look better if we spent one more day in this pullback. But, I would say that the 60-minute chart has enough divergence for standard topping structures.
In summary, I have no indications that we have topped just yet. So, I think we may see another push higher this week, at least for as long as we are able to remain over the 2945/50SPX support region.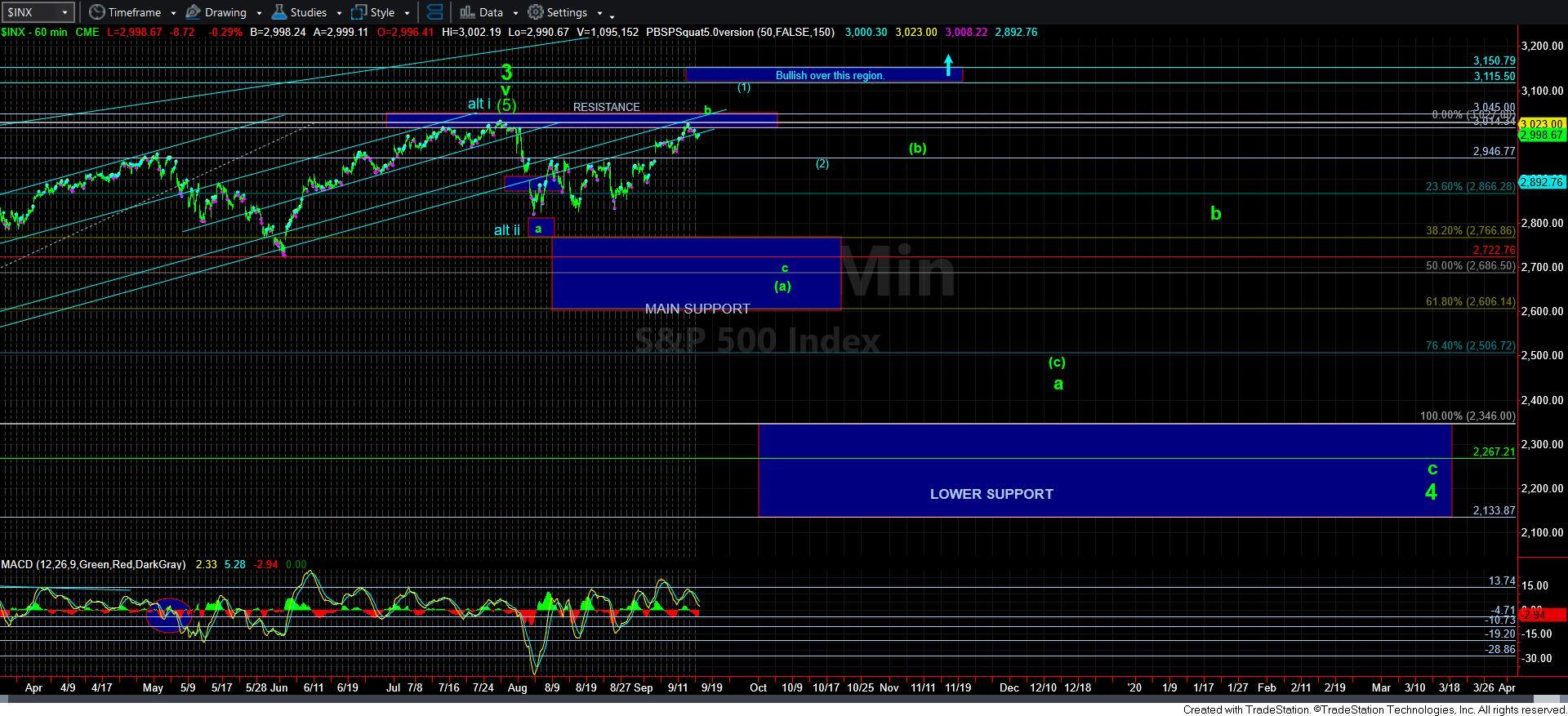 60minSPX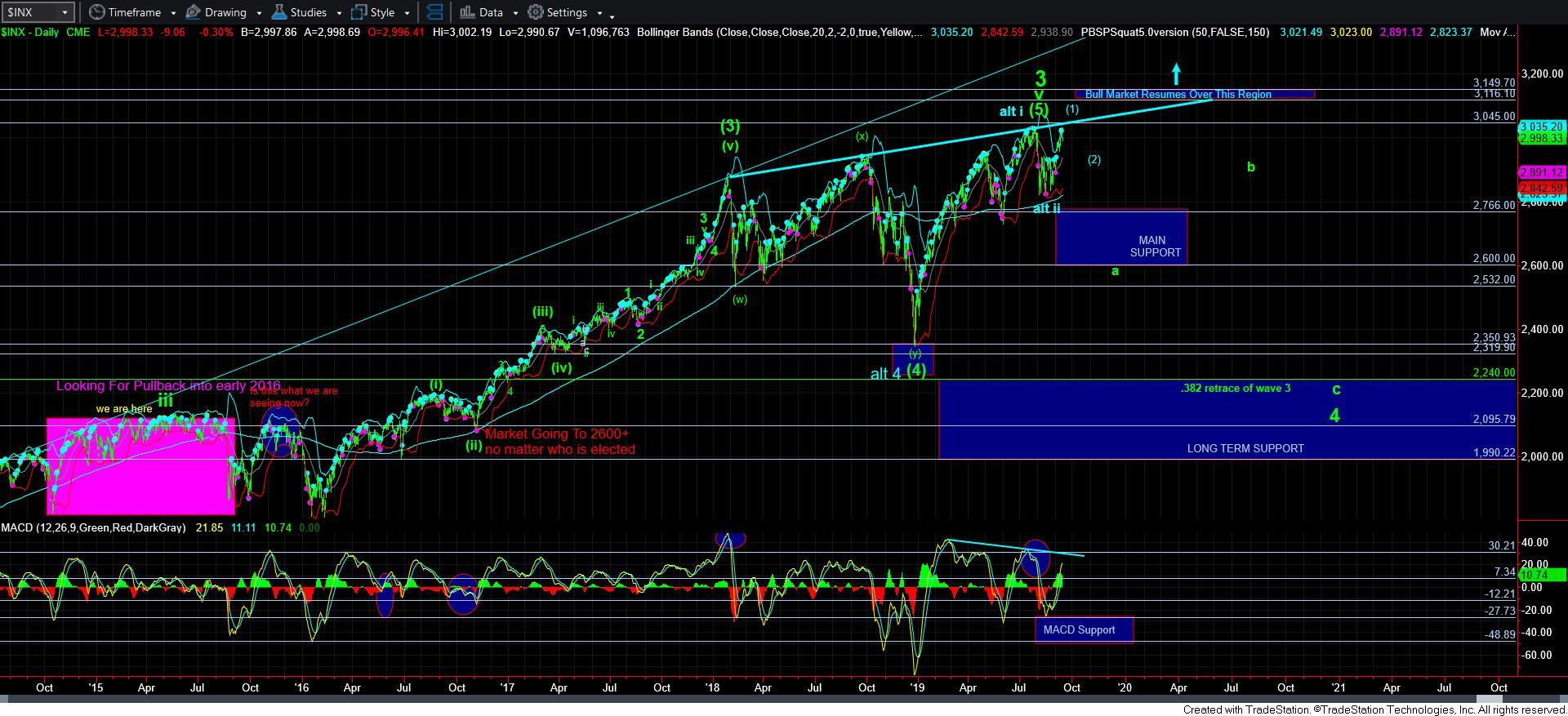 1SPXdaily