With the break of 1927SPX, it opened the door to our next support at 1911SPX. During the day, I noted that there was a minor Fibonacci support just below the 1911SPX at 1907SPX, which held us in check for today.
For those that may remember, our ideal target for quite some time has been the 1895SPX level. And, until the ES is able to break out through the 1936ES level noted on the 3 minute chart, this can still be an ending diagonal for this last stage of the c-wave of the y-wave of the (b) wave, which can still target that 1895SPX region. So, while I am still looking for the market to potentially provide us with a sizeable rally to come, I am not yet certain Mr. Market is ready to comply.
As far as any immediate bearish counts, we would need to take out 1885SPX to even have me consider that we have begun the run to the 1700's. Rather, I think this larger degree 4th wave we have been in since May is probably still going to eat up some more time.
Furthermore, if the market does move through 1936ES tomorrow, I have an issue with the manner in which we began this rally. Since a (c) wave is supposed to be an impulsive structure, and the move off the lows today was not clearly impulsive, I am now considering that we may be in the (b) wave triangle noted in red. It provides for a little more volatility than initially expected, but it should still get us to our destination over 2000 once completed.
So, as I have been saying for weeks, please prepare for more market machinations, as these corrective structures are quite difficult to navigate. While we have been on the correct side of most of this mess, please recognize that you still have to manage your position sizes appropriately because we will eventually be caught on the wrong side of one of these moves in this type of market action.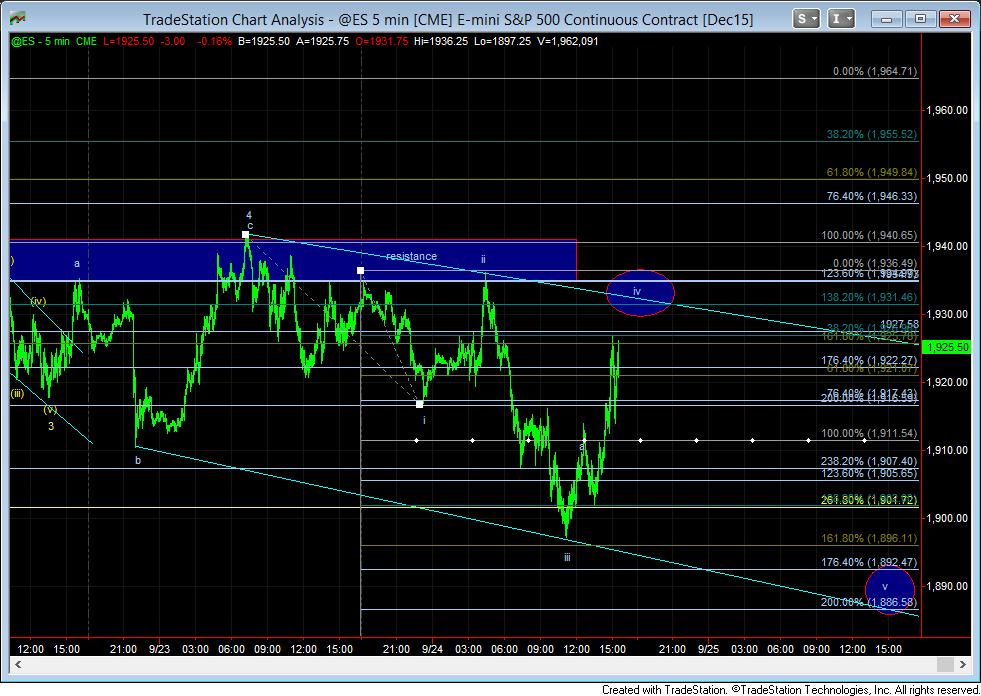 3minES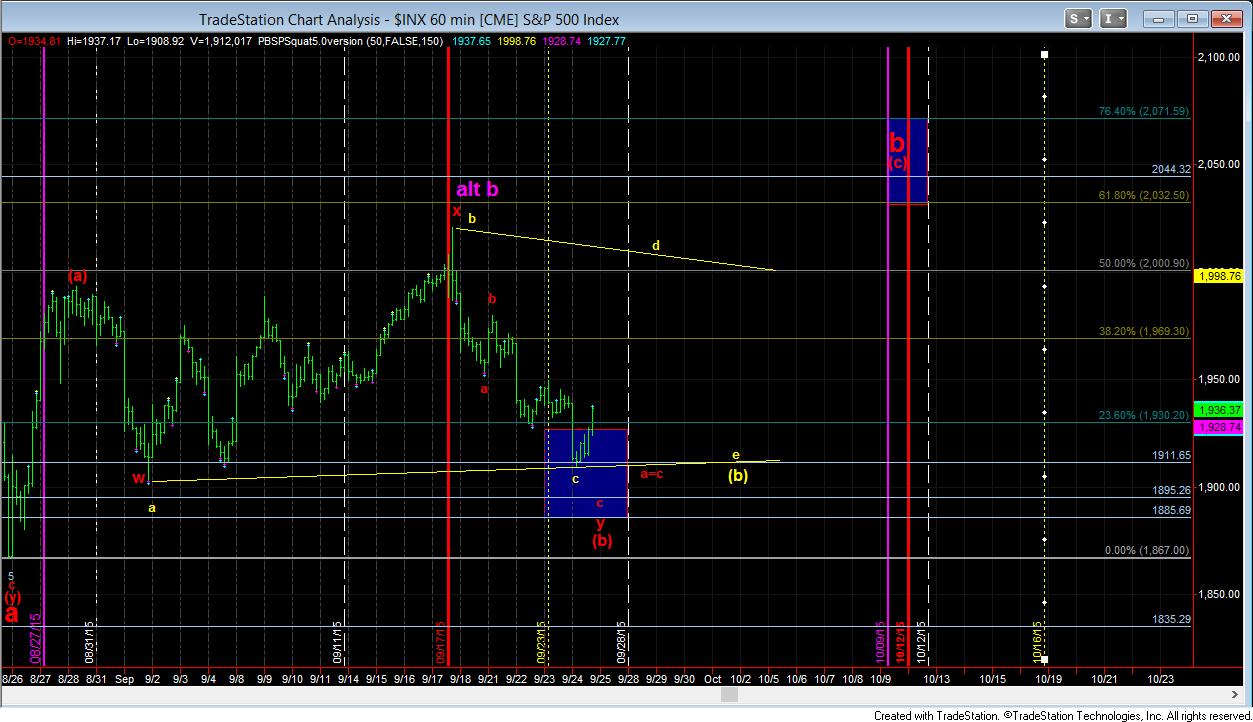 1turnchart