Are We Ready To Attack Resistance?
With the market consolidating all day, it would seem that the most reasonable perspective is that FOMO 4 has completed, and we have begun FOMO 5. In the micro structure, it would suggest that the rally off yesterday's low was the [a] wave of the a-wave within FOMO 5. Yes, I know it is a mouthful. But, since I am counting this last rally as a diagonal, they subdivide into 3-wave structures within each of the 5-waves.
So, I am going to make this rather easy. As long as we remain over yesterday's low, we should be pointing up to the 2820/30SPX region to complete the a-wave of FOMO 5.
Alternatively, should the market break yesterday's low, and follow through below 2750SPX, then we likely have a top in place, and our next lower target points down into the 2600-2640SPX region.
One we do top, the manner in which we drop down to the 2600-2640SPX region will likely tell us if the yellow count is more likely or the green count is more likely. For now, my expectation still remains in green, unless the market proves otherwise.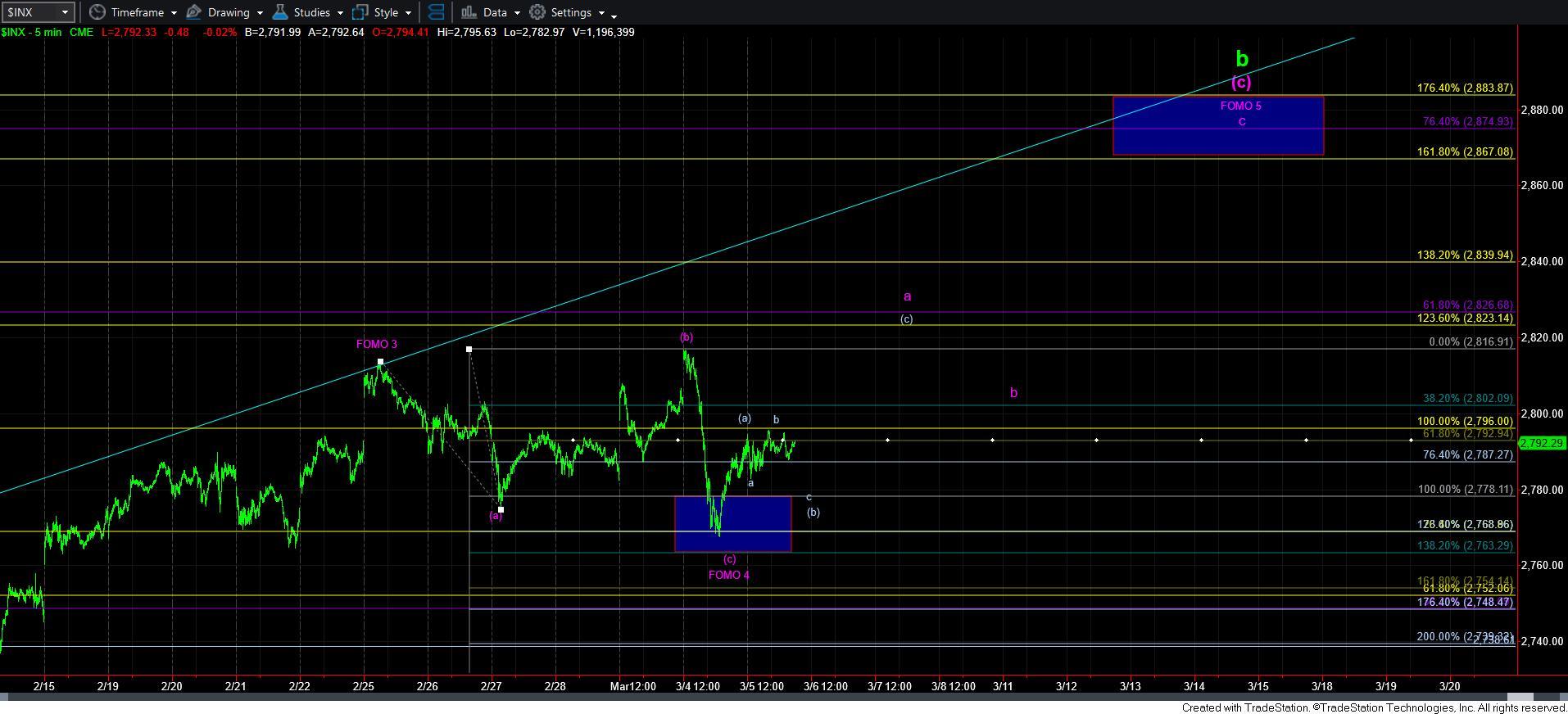 5minSPX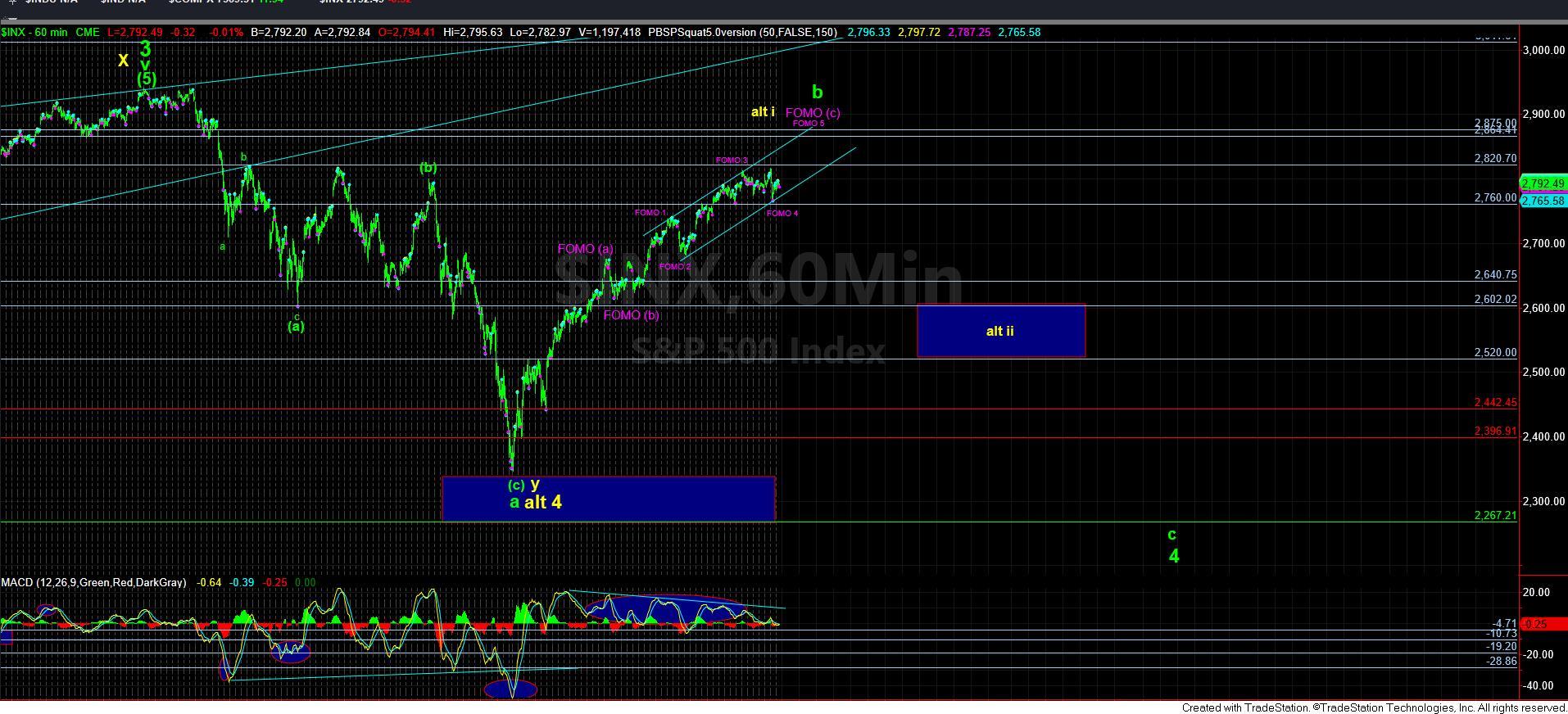 60minSPX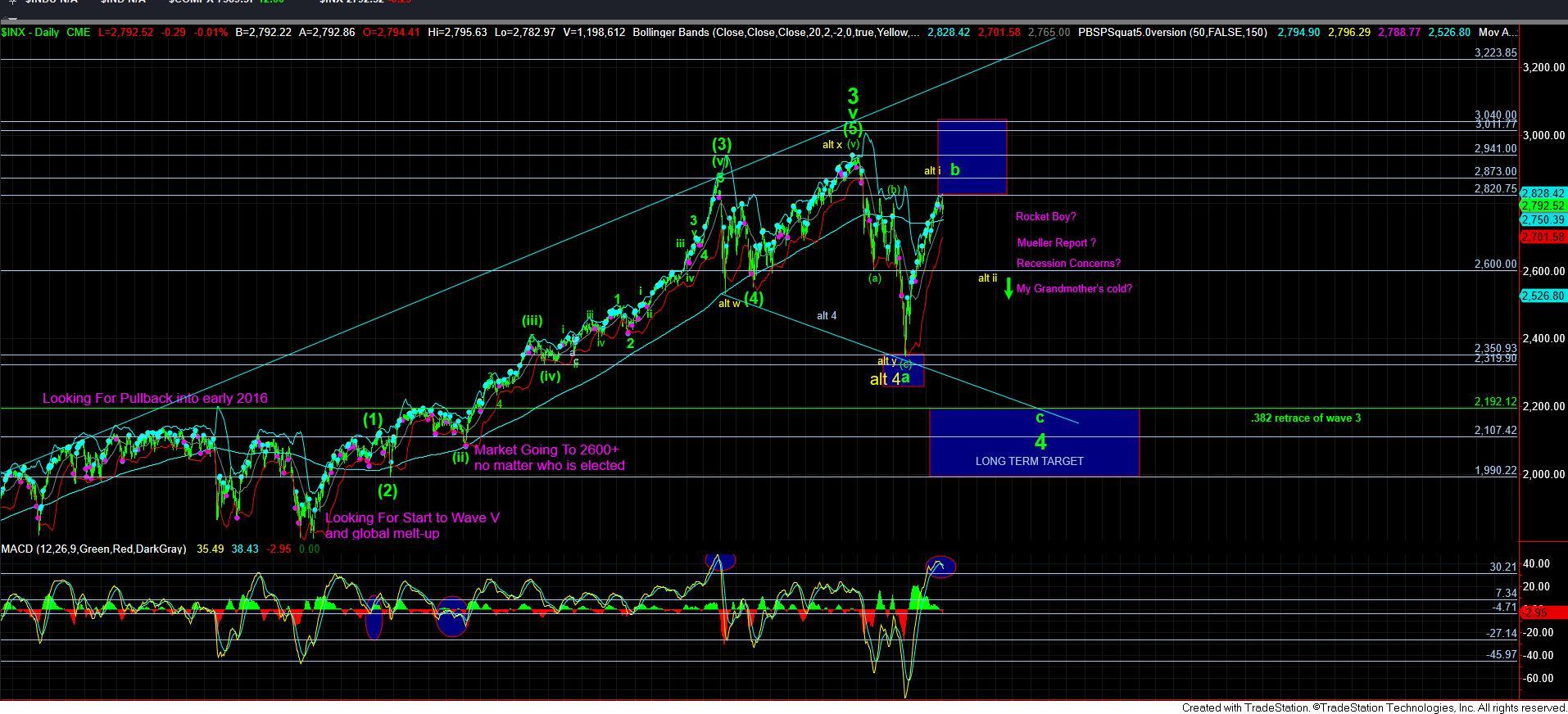 1SPXdaily