To answer the question, that is what my primary count suggests as long as we remain over 4400SPX.
But, what does today's rally do to our overall view?
Well, as I noted yesterday, the action of late has certainly made this region more complex. So, I am going to take you step by step again through my thought process.
First, since the ES has a higher level for wave 4 than SPX, I have to wait until we exceed the 4480ES level (wave 4 in the ending diagonal) to confirm the ending diagonal has completed. Until that happens, we can still loop down again to test the 4400-4420SPX region. So, we MUST see a 5-wave structure developing through the 4480ES region (which is approximately 4490SPX).
Second, if today's rally stops in the 4480SPX region, and then does not make a lower low, but pulls back correctively, and then rallies up to the 4490-4505SPX region, then it would begin to increase the probabilities for the yellow count. You see, if the a-wave has already bottomed, the [a] wave of the b-wave often tops around the .382 retracement of the a-wave decline, which in our case is the 4480SPX region. I have outlined this potential path in yellow on the 5-minute SPX chart.
Third, should we exceed the top struck in wave 4 in ES (which is approximately 4490SPX) without a lower low being made first, then our floor is moved up from 4400SPX to 4434SPX – yesterday's low. So, if we do continue higher, anyone who bought positions during this pullback can move your stops up at that time. And, should we rally over the coming days, and then break back below that low, it strongly suggests that wave 3 has topped and we are in wave 4, pointing down to the 4420-70SPX region next.
Fourth, which is the most bullish perspective right now, is that the market continues higher in a direct fashion to complete 5-waves up for wave [1]. Ideally, I would like to see this take us north of 4500SPX for all 5 waves. Thereafter, I would want to see a corrective wave [2] pullback, followed by a rally back over the high of wave [1], which should then be pointing us towards 4600SPX.
In summary, I am viewing the green count as my primary count still, pointing us up to 4600SPX. But, I need to see a direct move higher towards 4500+ to make me more comfortable with this potential.
However, if we break down below 4400SPX before we rally through 4490SPX, or if we rally to 4490SPX and then break back below 4434SPX, then the probabilities begin to swing towards us being in wave 4, and targeting the 4240-70SPX region.
I know this sounds a bit complicated, but having an overlapping structure down here has made this much more difficult than I would prefer.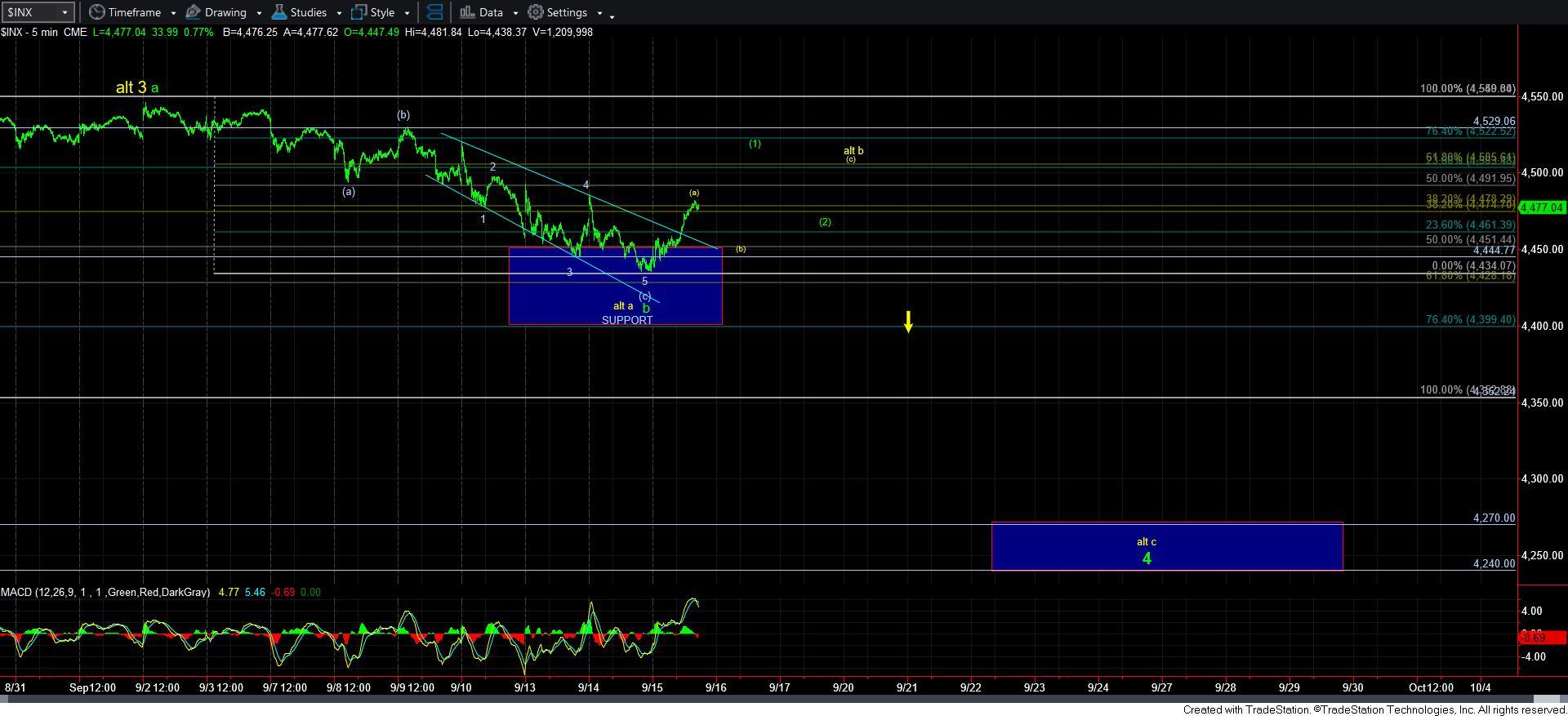 5minSPX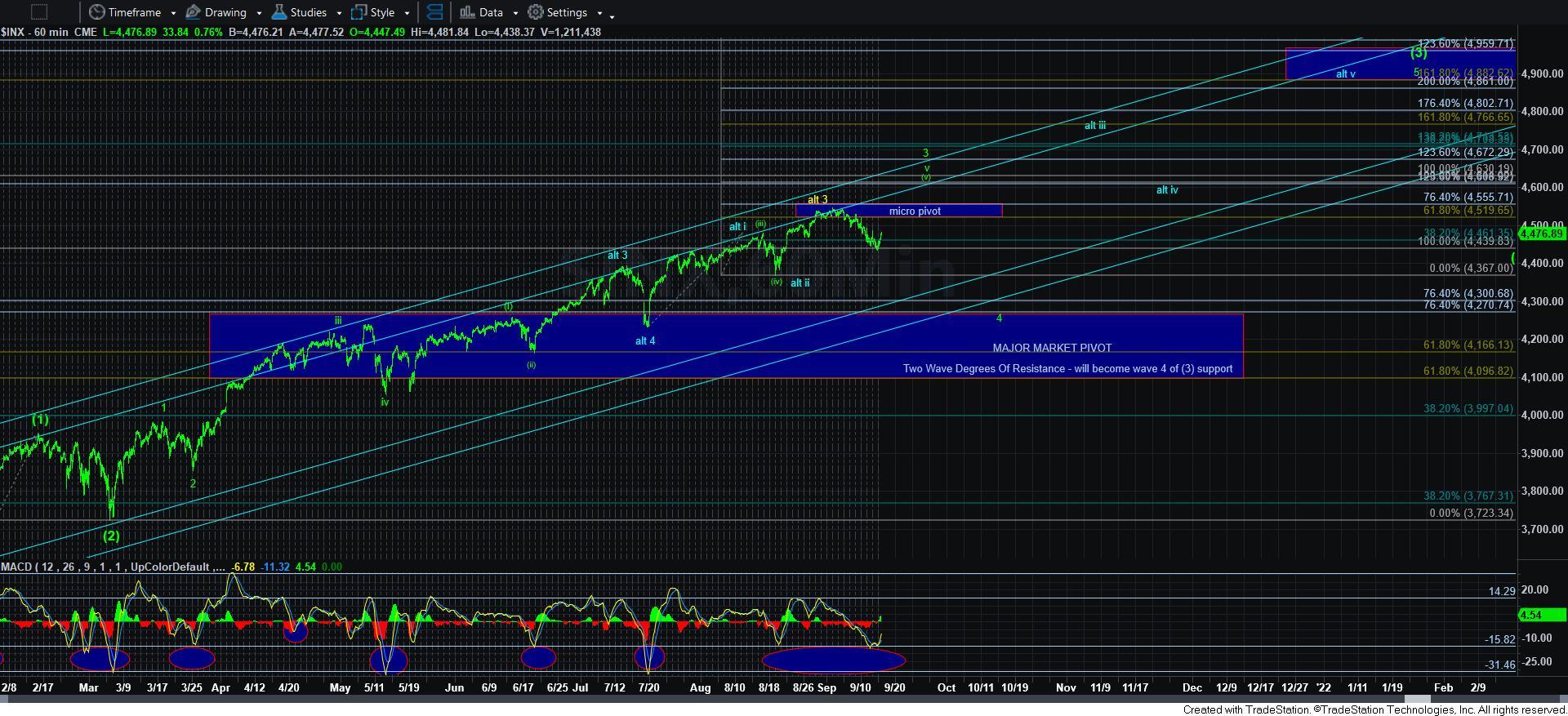 60minSPX