Are We Ready For 4100SPX?
As we have been highlighting over this past week, once this b-wave completed, our next target was the 4100+ region on the S&P 500. And, as it stands right now, the market is hitting its head on the door to take us there directly.
The issues I have been having with the current pullback was that it was quite shallow and even came up a few points shy of the .382 retracement of the a-wave. But, once the market completed a potential 5 waves up into today, it certainly opened the door for us to head to 4100 directly. So, I began to expect a 2nd wave retracement.
Yet, again, we only had a VERY shallow retracement for a potential wave 2, and are now hitting our head on the pivot (.618-.764 of the wave 1-2 structure). Should we be able to break out over that pivot, then the pivot becomes our support, and our ideal target for wave 3 is around the 4080SPX region, the 1.618 extension of waves 1-2.
Moreover, the nice thing about this 1-2 set up is that it projects a 5-wave structure that takes us right to our ideal target zone in the 4100SPX as our next way point before the next larger pullback likely begins.
So, for now, the market has a decision to make at the pivot just overhead, and a direct break out sets our sights to our next target in the 4100SPX region.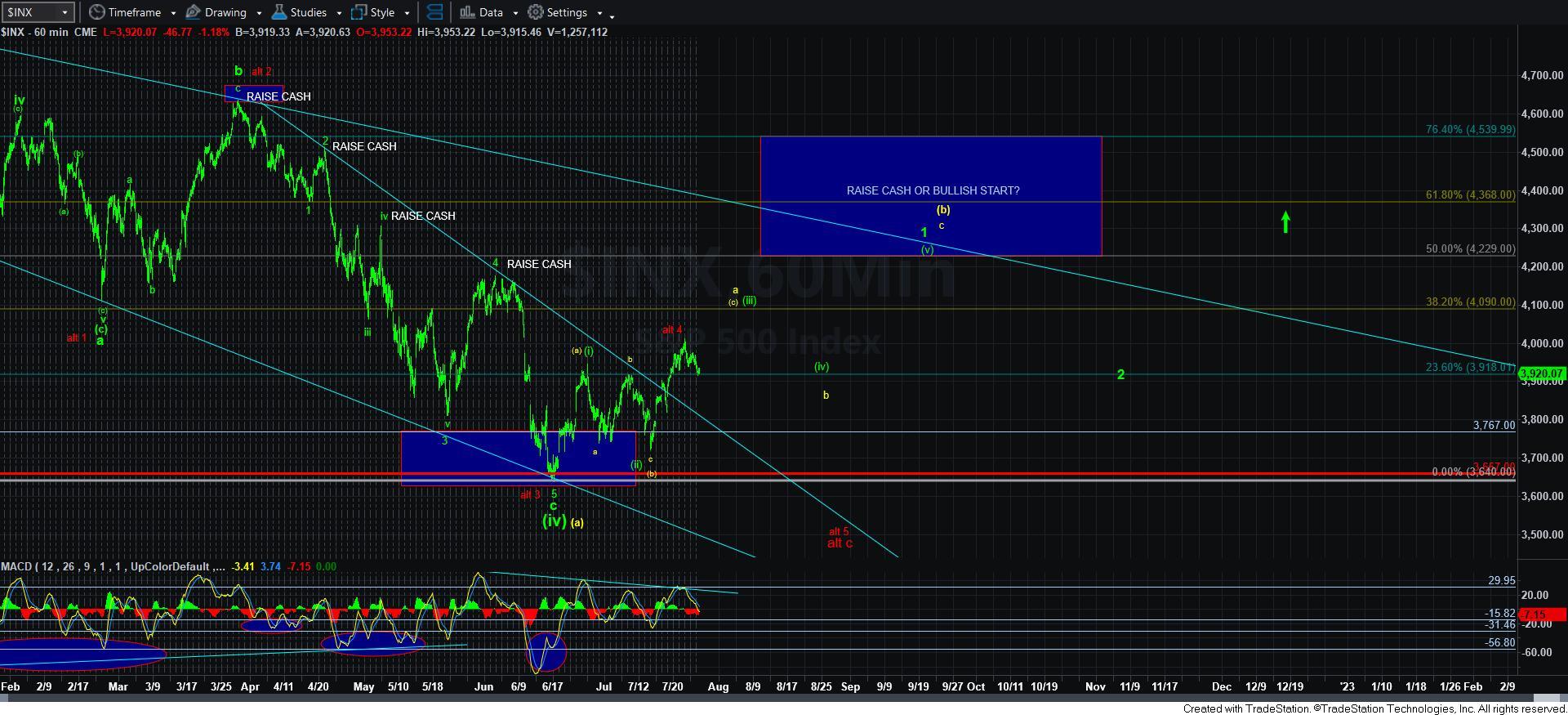 60minSPX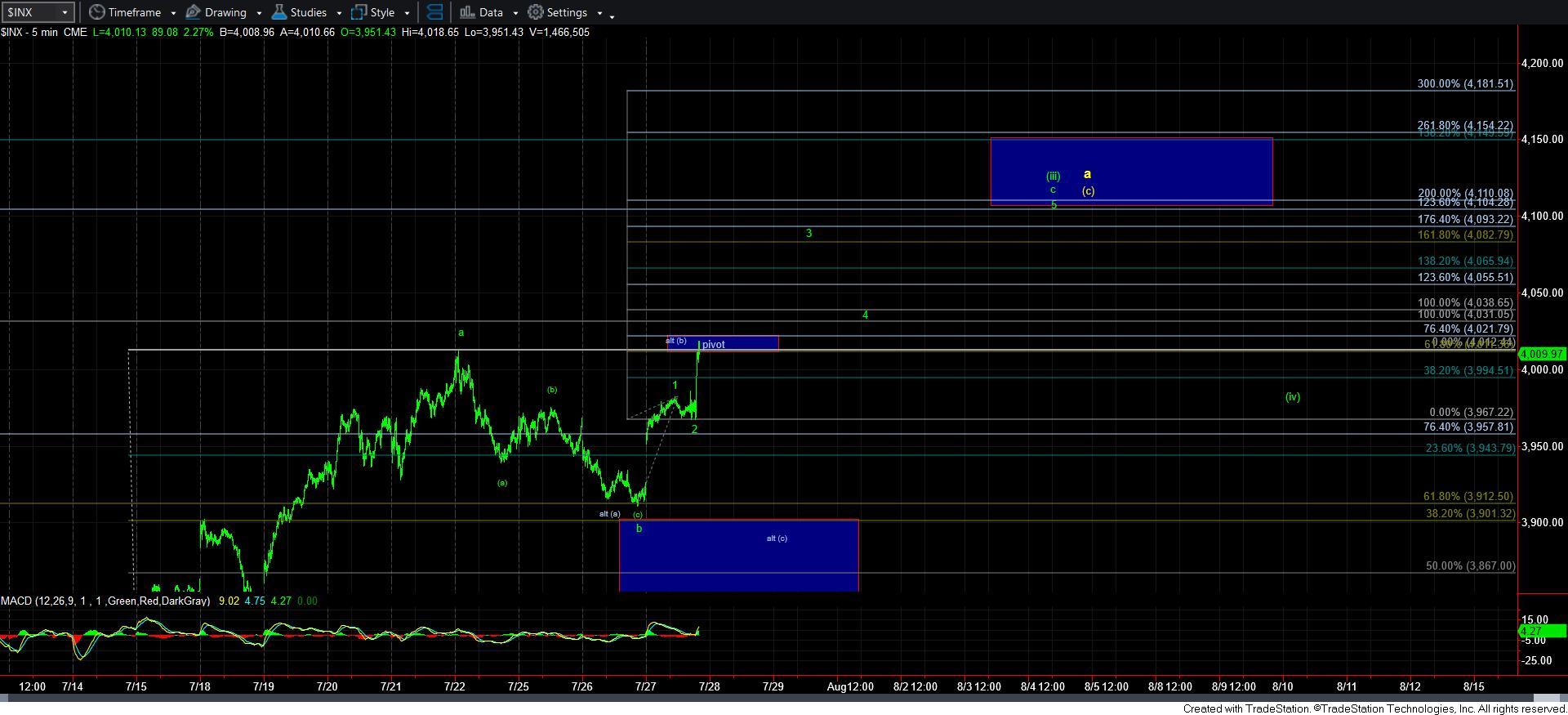 5minSPX