Yes, I can actually ask that question now on the IWM. With today's rally, we have the minimum number of waves not just for a top of (3) to be in place, but even for a (b) wave to have completed. In fact, if we break below today's low, it would be our first bearish indication we have seen in the IWM in quite some time. And, once we break below the early December low, it would have me focusing on a return to the mid-November lows for the a-wave of wave (4).
Now, before you think I am getting biased a bit premature to the bearish side, please take CAREFUL NOTE that I said we need to break below today's low to even begin that process. Until that happens, the market still has the potential to not only head deeper into a (b) wave target above, but it still retains some potential to even complete the yellow wave v above. While I only see the potential for a truncated top, or even a marginally higher high for that wave v (based upon the projections off the current lows), that upside path is still wide open until we can break below today's low.
So, now the question is how aggressive one wants to be trading on the long side. And, that is a decision each one of you has to make on your own. While I still think that the NQ "should" still see a bit higher, the market offers no guarantees, but I think that is probably the best chance for seeing outperformance to the upside out of the indices we follow.
But, with the action we have today, I can now move our support up towards the 150.50 region for our first signal that the market has completed its wave (3) in the IWM. And, once we confirm it in the IWM, the SPX and NQ should not be far behind.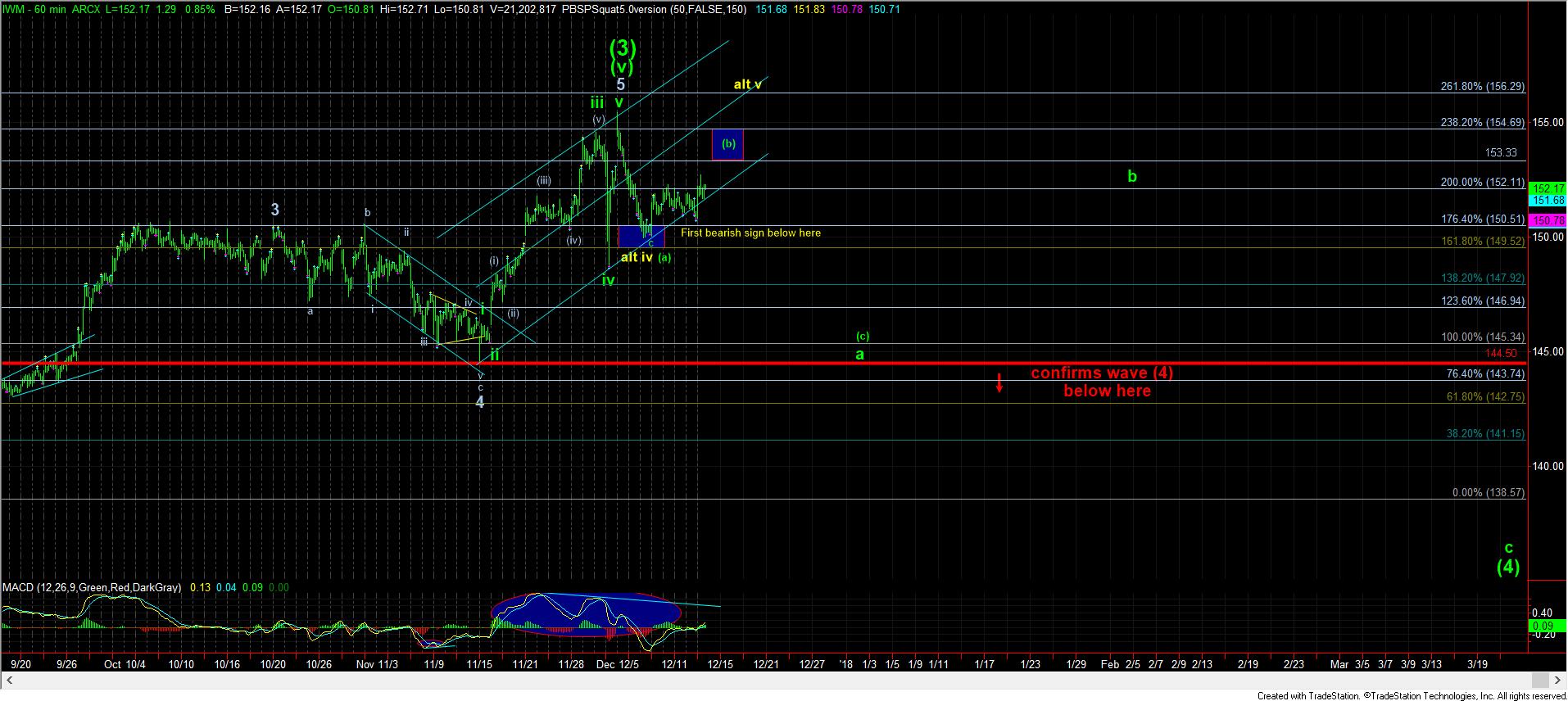 60minIWM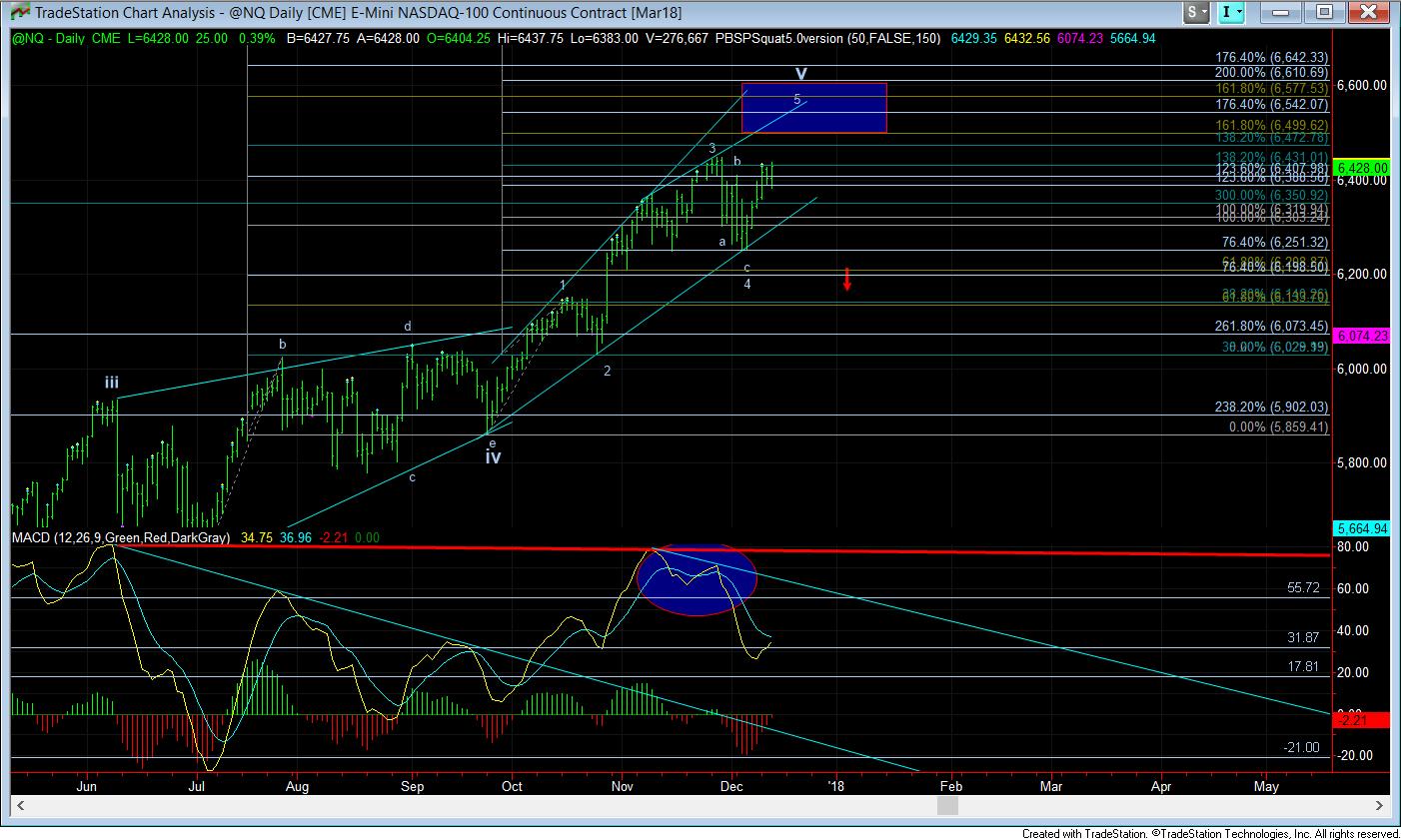 NQ-daily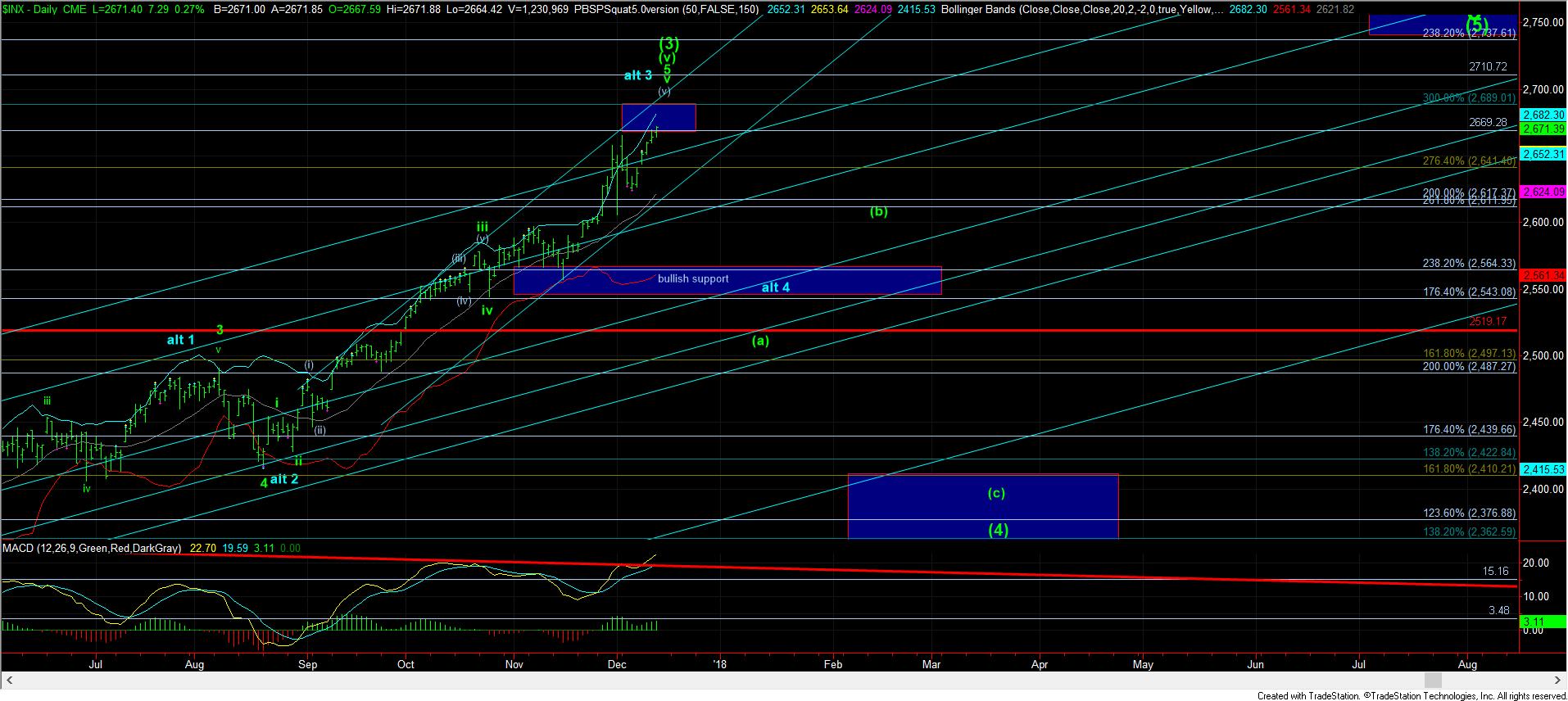 1SPXdaily