Are We Done With The "Consolidation?"
Yesterday afternoon, I noted that I believed we were likely in a FOMO 4 pullback based upon the ending diagonal structure I have been forced to adopt (due to the recent overlap in the structure we have experienced). Moreover, I noted that we still needed a c-wave down in order to even consider that the FOMO 4 pullback was complete.
Today, the market pulled back, albeit still in a very shallow manner, to the point where we have an a-b-c structure off the highs, wherein a=c. In fact, as we were hitting the lows today, I published the following alert:
"Well, [we] have the MINMUM number of waves in place for all of FOMO 4, even though it is a bit small in size."
Yet, this pullback – thus far - has not even struck the .382 retracement of what I am counting as the top of wave 3, which would be in the 2765SPX region. So, it makes me seriously question if it has completed. Again, we have the minimum number of waves in place to consider it complete, but it is still quite small relative to the type of 4th wave pullback we normally see for this wave degree. But, what else is new with this rally off the December lows.
For now, 2805-2810SPX represents resistance which can still turn us lower for a more protracted 4th wave. Moreover, it still takes a break down below 2730SPX to suggest that this market has struck form of top. However, if we are able to break out through the 2810SPX region, it makes it more likely that we have begun FOMO 5 with a minimum target in the 2840 region, but more ideally into the 2875SPX region in the coming weeks.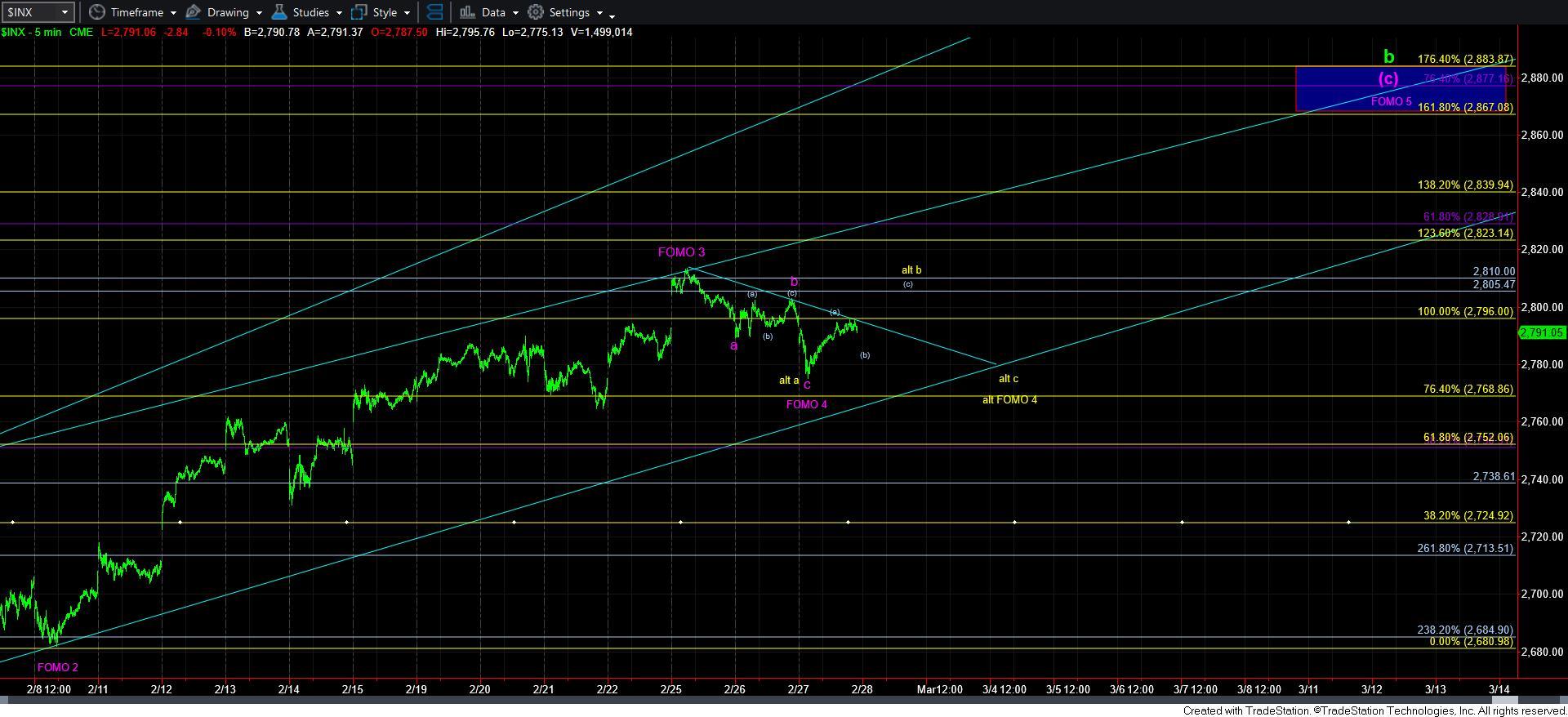 5minSPX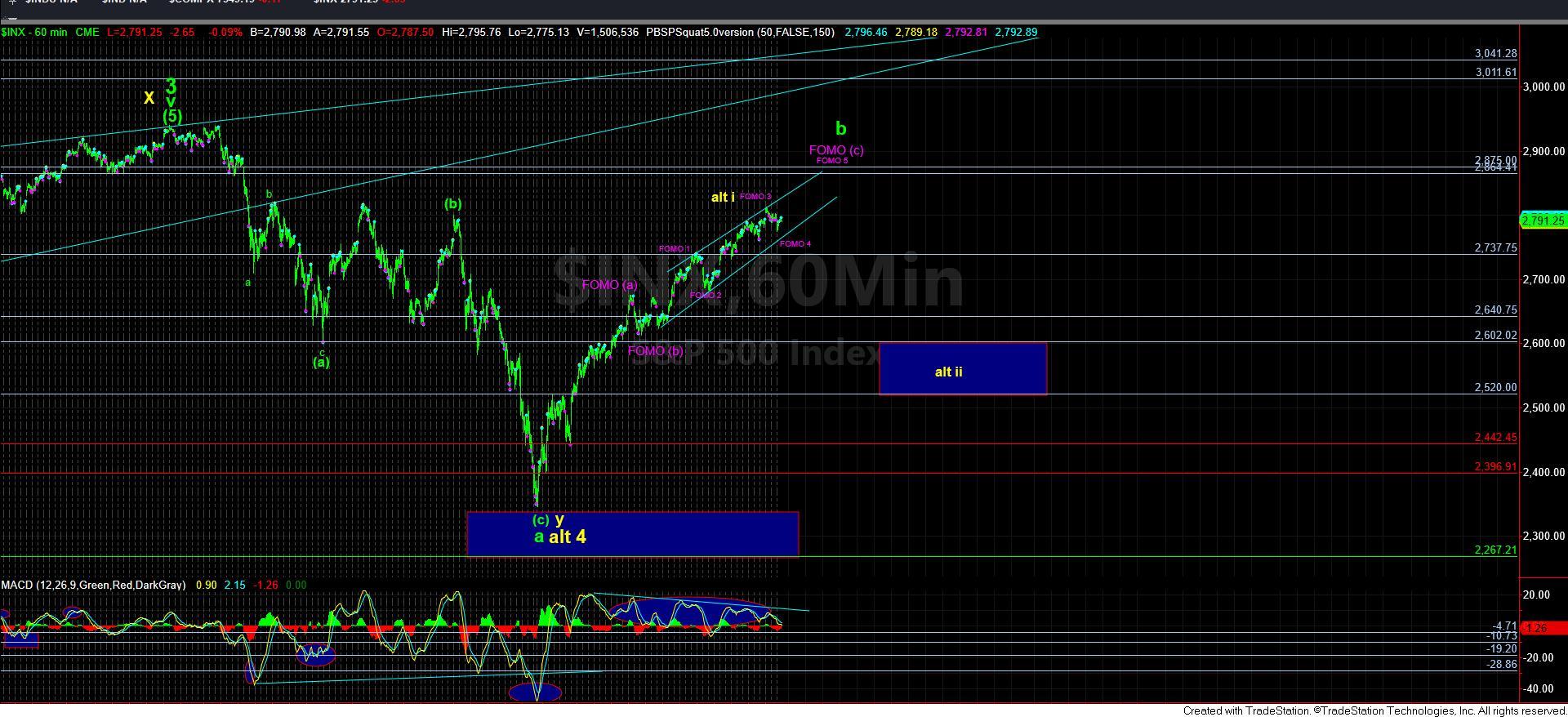 60minSPX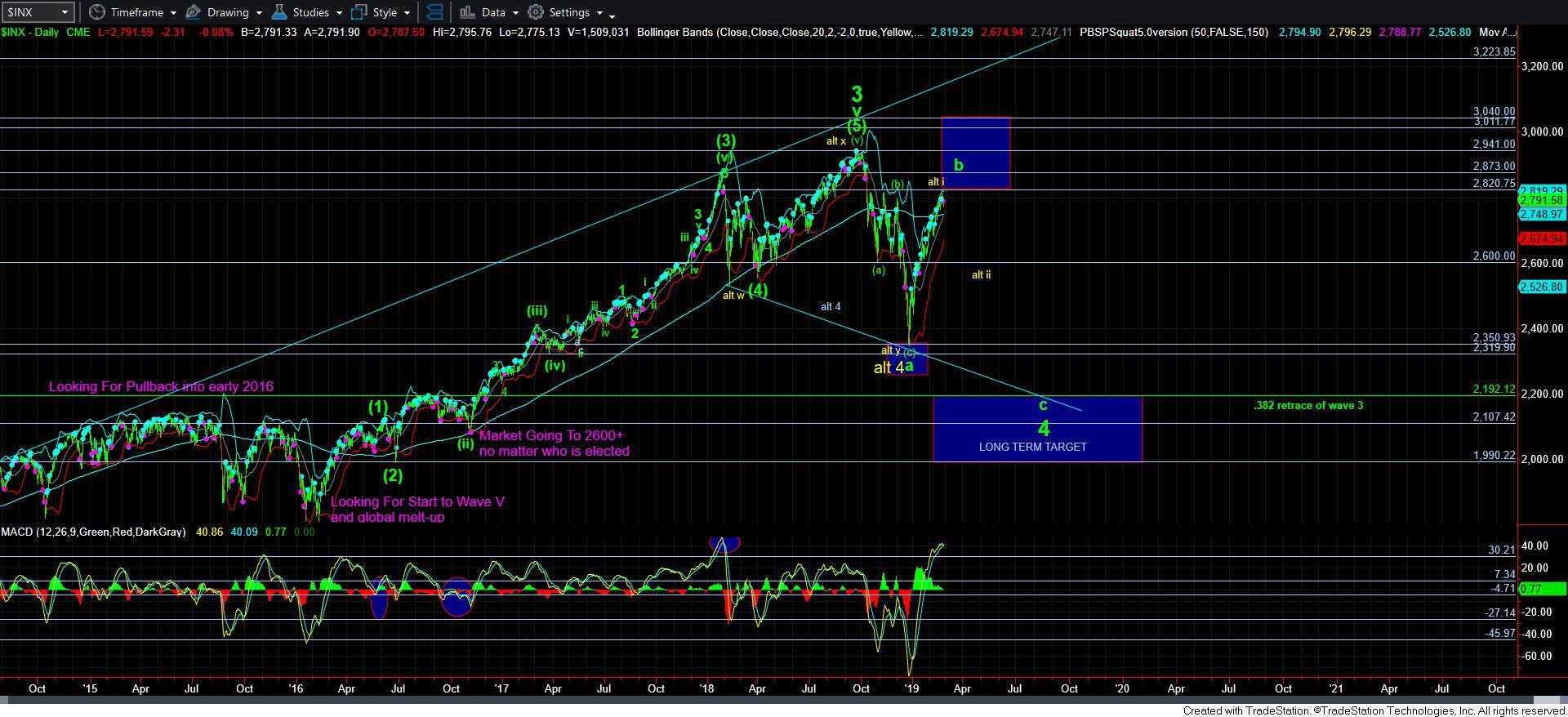 1SPXdaily