Are Bears Temporarily Losing Control?
The drop we experienced at the end of the day yesterday did not complete 5 waves down to signal that the c-wave to lower lows was in progress, so the traders pushed it back up over 2657ES overnight. While the immediate downside structure clearly did not take hold, it did provide us with another resistance region in the 2664ES region, which I posted early today and it has held into the afternoon.
In fact, we have tested this resistance several times today, and, as of my writing this update, it has held so far.
But, I want to be very clear that we are at a point of inflection still, wherein the market has yet to decide if it is going to follow through to a lower low this week, and complete wave (4), or if we are about to break out to the 2750-2780SPX region for the c-wave of the purple d-wave in the triangle.
As long as the market holds over the 2630ES region tonight, we have a break out set up to take us on our way to the 2700 region for wave iii of 3 in the c-wave of the purple d-wave in the triangle. That count is presented on the attached 5-minute SPX chart. In fact, earlier today, I pointed out this micro pivot region on this chart, the market has been struggling to get through it all day.
For the bears to point us back down towards the lower lows, we will need to first break down below 2620/30, with follow through below 2610. Only then will the bears be solidly back in the drivers seat, and pointing us back down to our minimum targets in the 2495-2530SPX region.
The market has done an amazing job of hiding its intention of how it wants to complete wave (4) over the first two days of this week, but it is hard to see it being able to continue to hide that intention beyond tomorrow.
But, remember, the greater likelihood suggests that this wave (4) has not yet completed, and a break out will only provide us with a more extended 4th wave.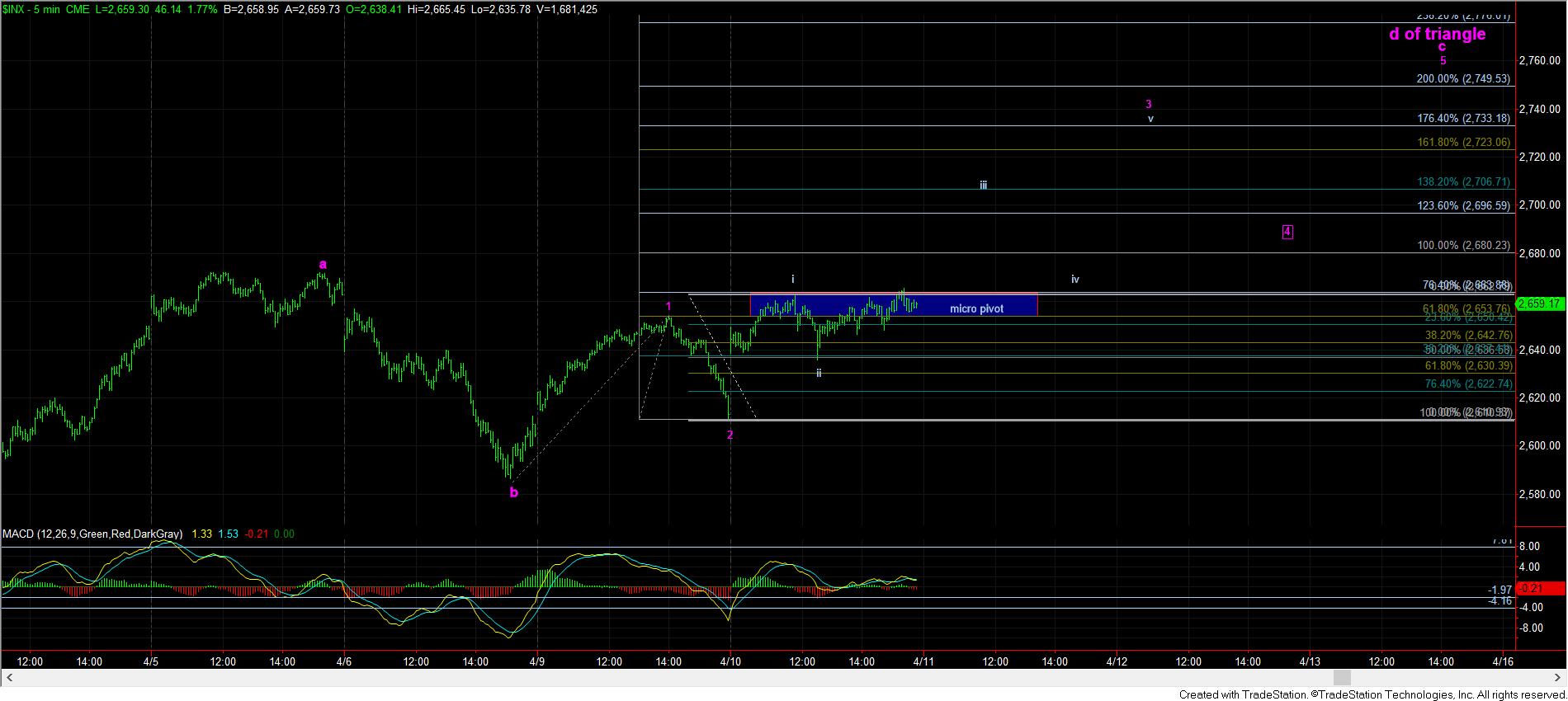 5minSPX-zoom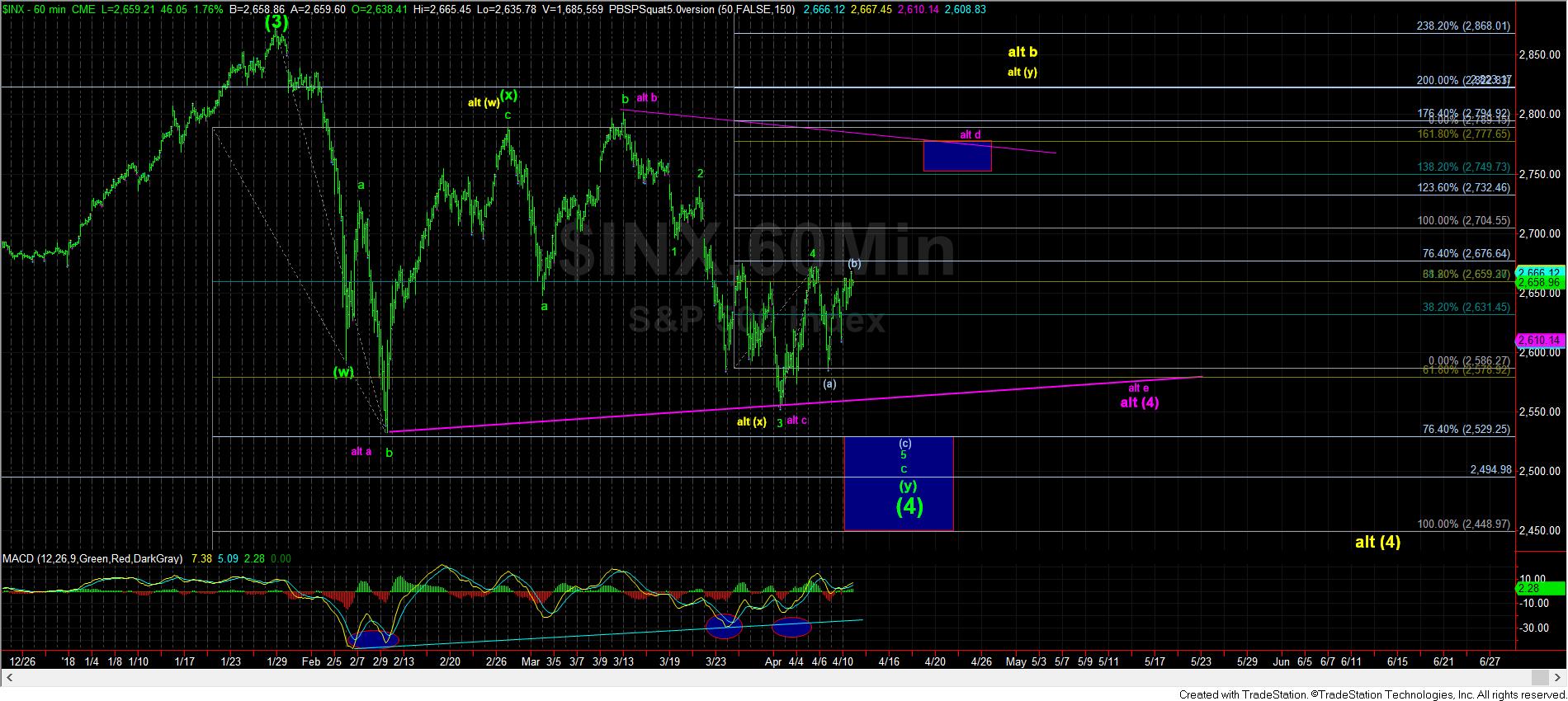 60minSPX