Approaching The End Of The Correction
Approaching The End Of The Correction
After the Fibonacci Pinball learning opportunity last night, I concluded the evening update with the following:
All this being said, my primary count remains that we are in a wave 4 in IWM, and a b-wave in ES/SPX, with a further decline to be seen to complete the relative 2nd waves in both those patterns. A break down in TF below 1223 before it makes a higher high would confirm we are on our way to those lower lows. However, I am maintaining a VERY open mind to the bullish alternative at this time, should we see the confirmation noted above within the next day or two.
Today, when the TF broke the 1223 level, it opened the door to the downside we witnessed. However, we have not completed a full 5 down in the drop today. And, the market may have a surprise up its sleeve. So, it leaves me "expecting" a full 5 waves down to be completed to finish off the c-wave of wave ii in IWM, and to complete the c-wave of wave (2) in SPX/ES.
However, that being said, I also have to consider the timing issue. As noted over the weekend, I was looking towards Monday as marking a turning point, with May 11th as representing our next turn timing. As yesterday clearly marked a high, it is hard for me to see us continuing down for the entire week without some form of bounce. For this reason, I am considering that the low we struck today was only a b-wave in wave 4 in the IWM, which means if we can strongly rally through the 1219 level in impulsive fashion, we can see a c-wave taking us back to the highs made yesterday. This could take us into tomorrow, or even Thursday, setting up the final decline into the end of the week for wave 5. This same pattern would suggest that wave (2) in the ES/SPX could be a WXY, where the lows today are only the a-wave of the Y-wave.
But, until we are able to move through the 1219 level, the pressure will remain to the downside, and we can easily complete this c-wave tomorrow, which would be earlier than ideally expected. Either way, until we see a completed downside pattern, followed by the 5 waves up, 3 wave corrective pullback, and then a take out of the high of 5 waves up I am unable to turn immediately bullish, and view the 3rd wave as being in progress.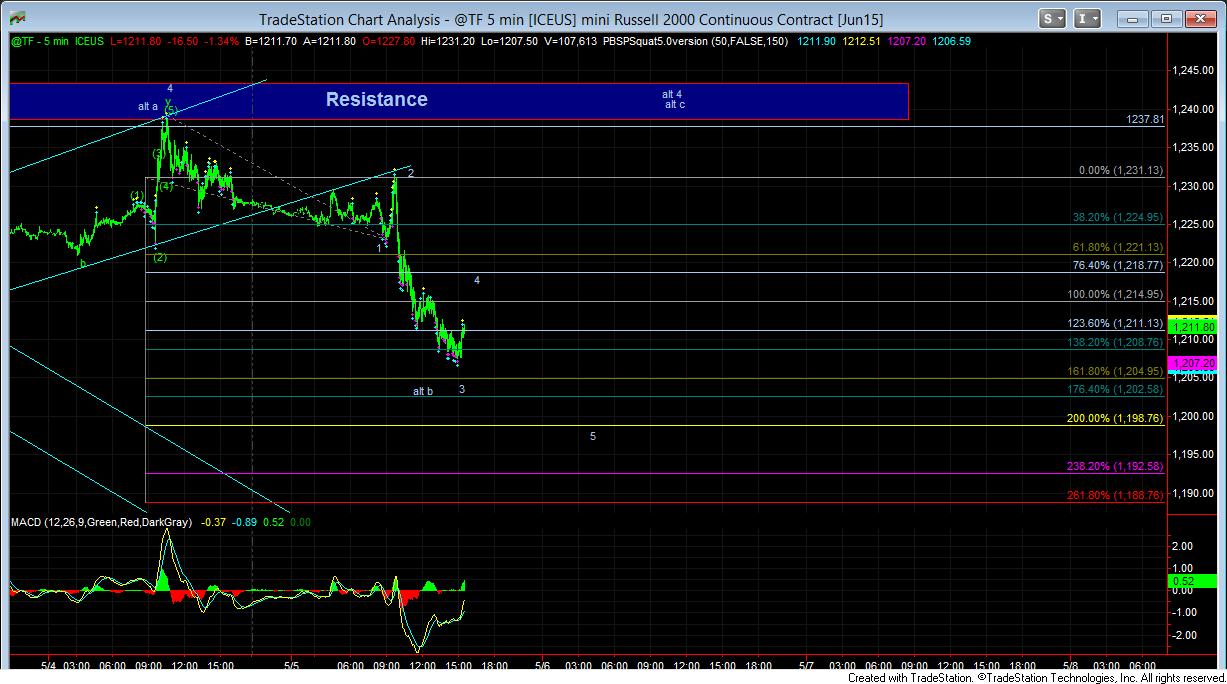 5 min TF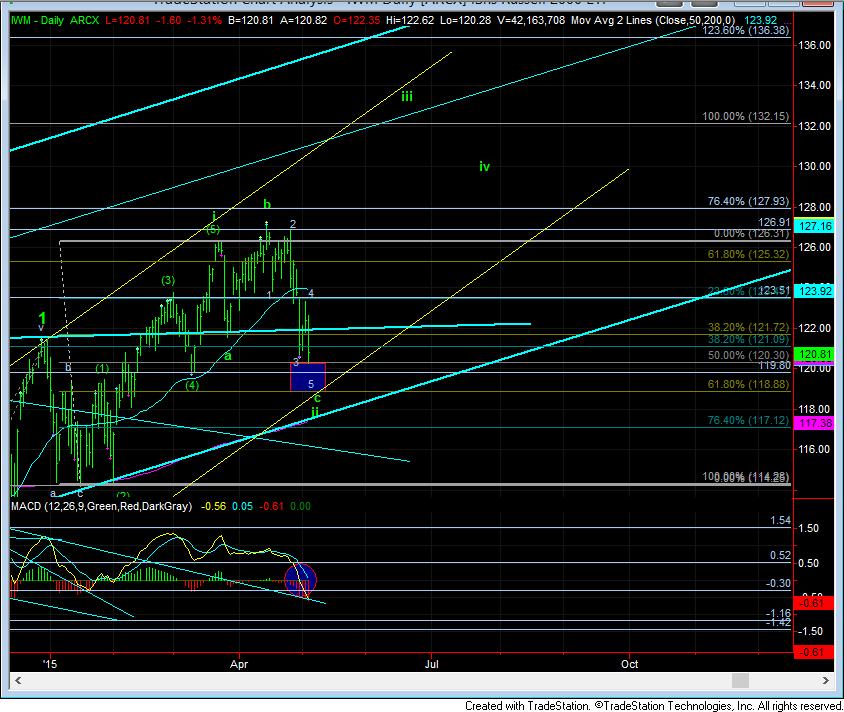 IWM Daily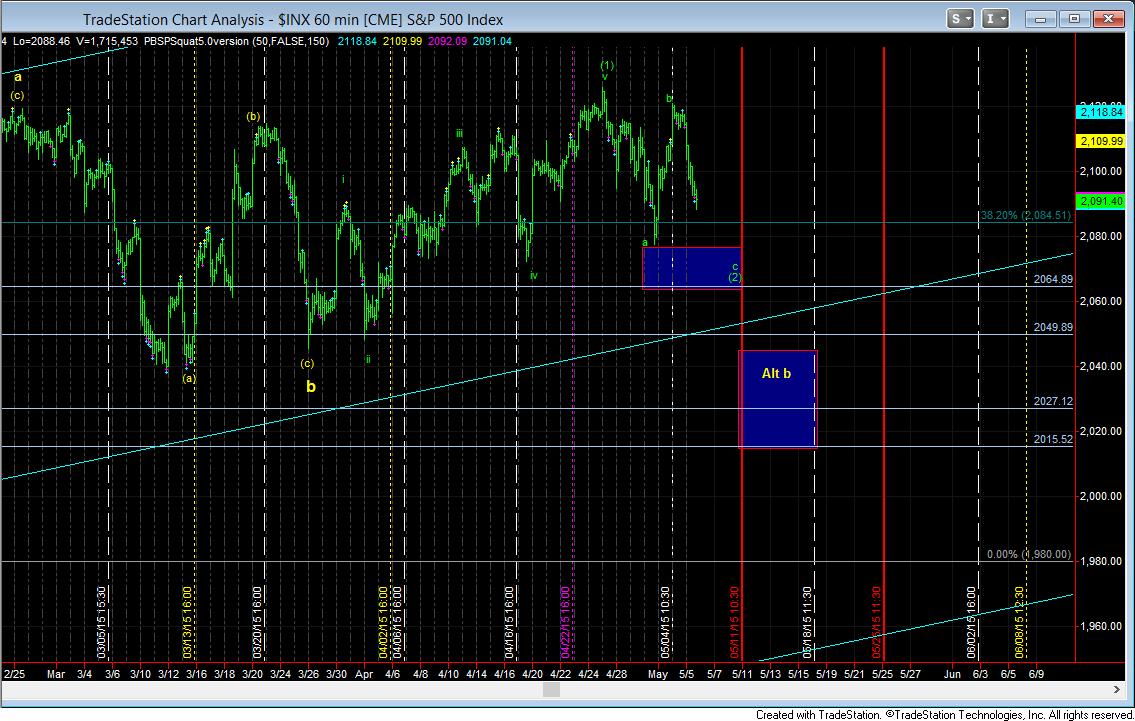 Timing