Approaching IWM Target - Market Analysis for Nov 27th, 2019
In furtherance to my recent analysis of focusing on the IWM due to the cleaner micro structure off the November 20th low, we are now approaching the target for a 5-wave structure that I outlined in prior updates.
But, please take note that the move up we have seen over the last week or so is quite unusual, as we are now over the 4.00 extension of waves one and two within this 5th wave, and even the SPX is now around its 3.00 extension. That is a very extended move, and well outside of norms we see in the equity market. And, it is a move like this that makes you "feel" so desperate to go long. Yet, most often, moves like these have very strong downside retracements when they complete.
As far as knowing when this will complete, the SPX has upper support now in the 3130SPX region, whereas the IWM is still at 160.50. We will need to break down below those levels to signal that this 5-wave structure has likely completed.
Moreover, we will still need to see how the market breaks down below 3070SPX and 157IWM to better gauge how deep the next pullback will take us. But, until such time, we still need to allow this 5-wave structure that started on November 20th to run its course, despite these unusual extensions.
I want to take this opportunity to wish each of you and your families a very happy and healthy Thanksgiving holiday. Please take the opportunity to focus on your families because we don't often recognize how short life can be. Appreciate the ones you love as often as you can, and the time off gives you that opportunity.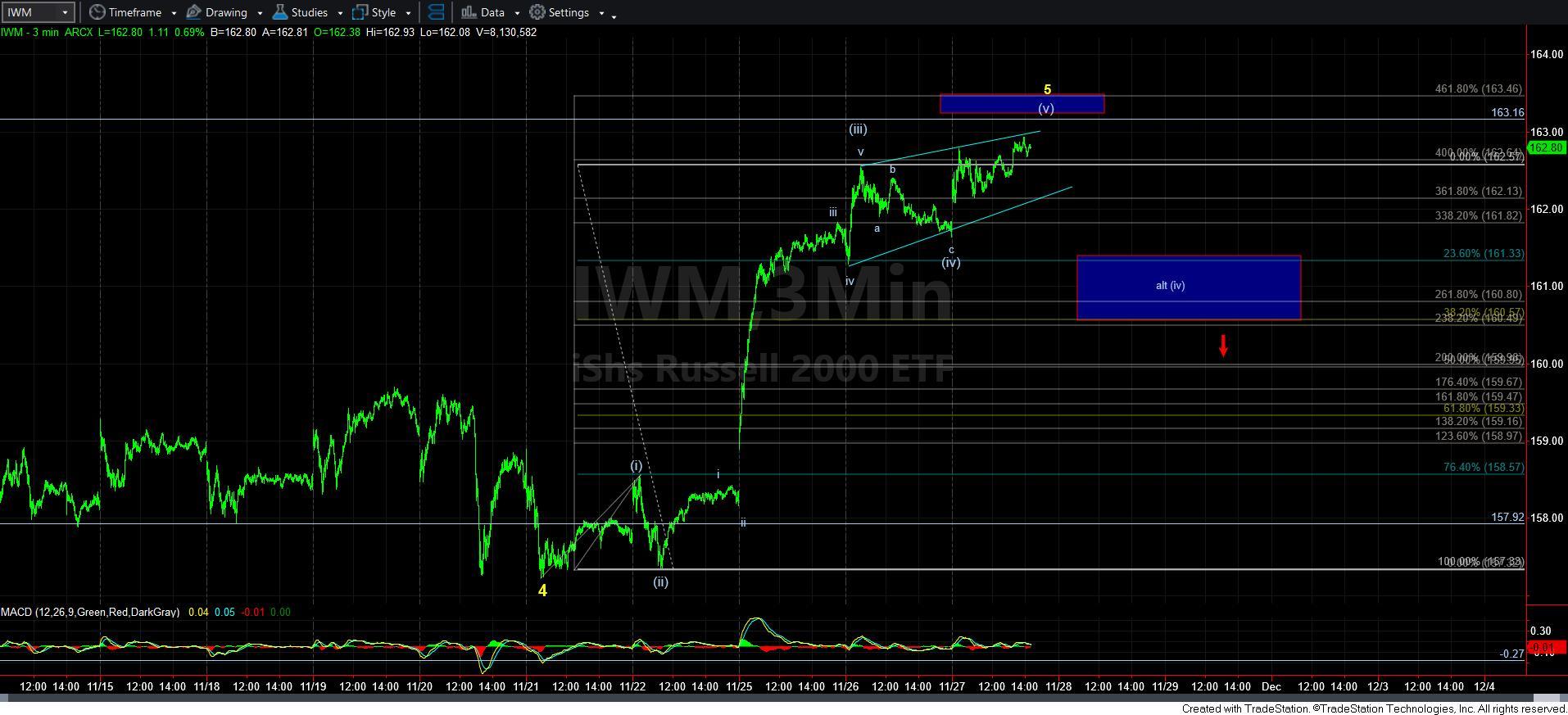 3minIWM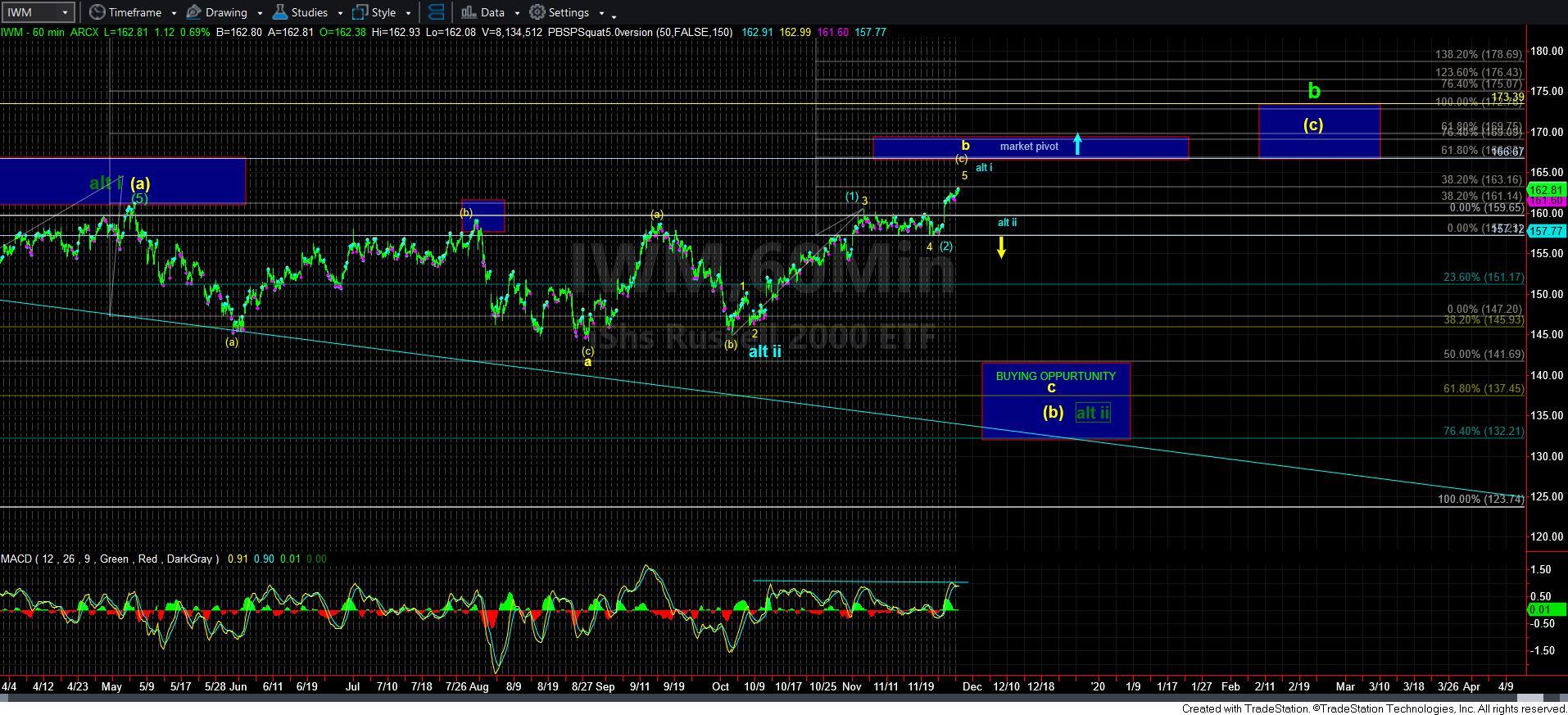 60minIWM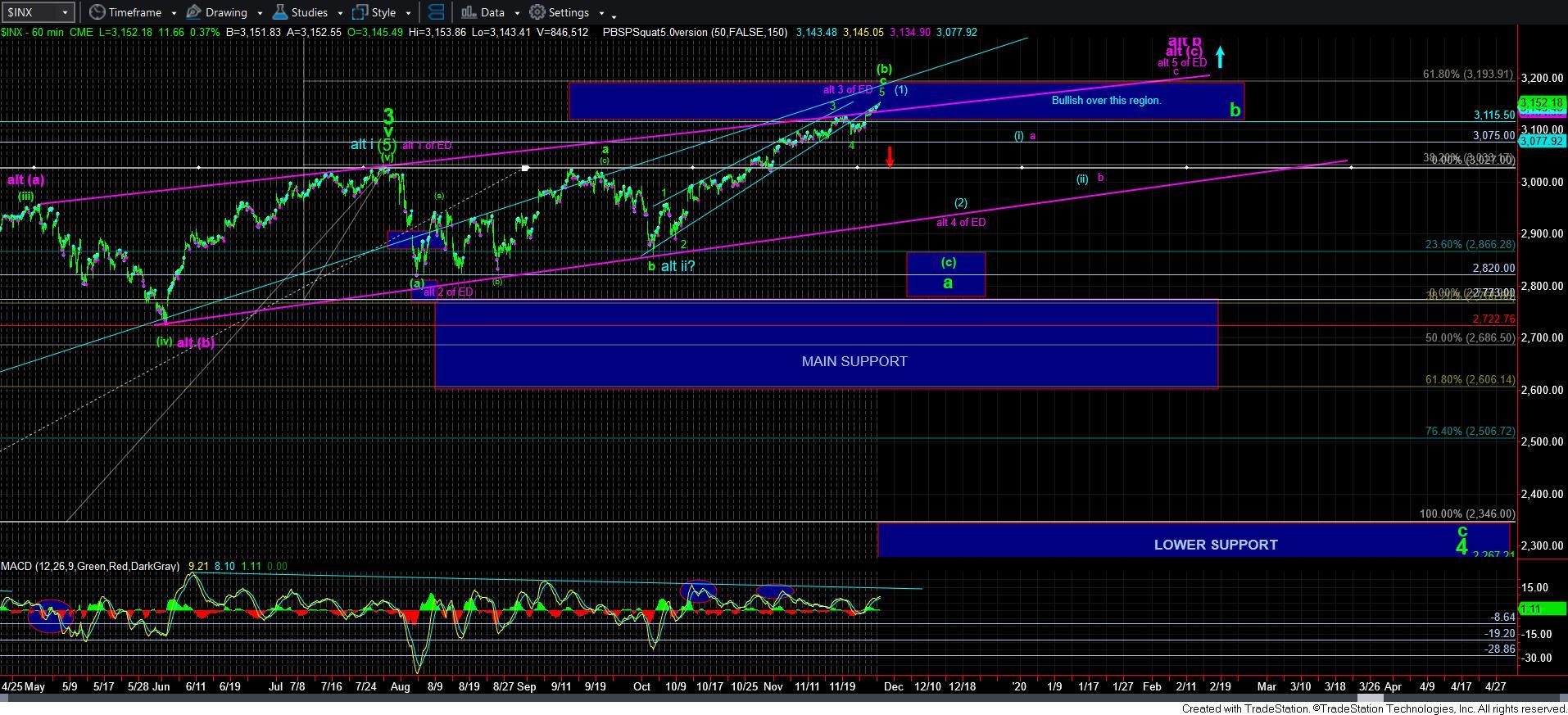 60minSPX