Approaching First Target - Market Analysis for Jan 11th, 2022
After the market threw me for a bit of a loop yesterday, we seem to be back on track. And, with the pullback today into the b-wave target we set early in the day, it now seems as though the market is trying to stretch towards the .618 retracement of the recent decline off the all-time highs.
Now, for those that are more conservative in nature, the upcoming blue box is a good time to raise cash for the eventual wave [4], but recognize that this may be an early move. The 60-minute MACD is just starting to come off the lows, so I think there is still more gas in the tank to carry us towards our ideal target box on the 60-minute chart. And, if you choose to raise cash, please keep in mind that this is a bull market and surprises come to the upside. So, please do not overdue it.
In the meantime, the current rally seems to best count as the c-wave in the [a] wave within our primary green count. And, yes, I am still maintaining this as my primary count for now. Once this current rally exhausts itself, I think we can see a multi-day [b] wave pullback, which will then set us up for the [c] wave rally to higher highs.
Assuming the green count will continue to push us towards those higher highs and our target box overhead on the 60-minute chart, I have added a proposed path for the wave [4]. If you are looking at the depth of the a-wave, and asking yourself why it comes so close to the target for all of wave [4], keep in mind that when a diagonal completes, it often reverses quite strongly to the region of its origin. Therefore, based upon Elliott Wave theory, I am expecting a very strong and fast initial decline in the a-wave of wave [4]. But overall, I think it can take us some time to complete, as I am showing in a re-test of the highs in a b-wave, followed by a c-wave decline to the wave [4] target box.
But, for those that are looking to position themselves into individual stocks, as the a-wave begins to find its target, you may want to consider some additions to your stock list, as there will be many stocks that will actually bottom during the a-wave of wave [4].
For now, I would much prefer to see the market rally up towards the target boxes presented on the 5-minute SPX and ES charts, followed by a corrective pullback to set us up for a rally to new all-time highs. However, if we were to break below yesterday's low, then I would have to again assume that the yellow count is taking us down to the 4350 region for wave [4] sooner rather than later.
Overall, I still think we can push to new all time highs, but since this is likely an ending diagonal, we will be dealing with a-b-c moves and not 5-wave standard structures. This makes the market much more volatile, and we will likely conclude with a blow off top, which is quite typical of ending diagonals. Yet, I still retain the expectation to see the 4400SPX region in the coming months for wave [4].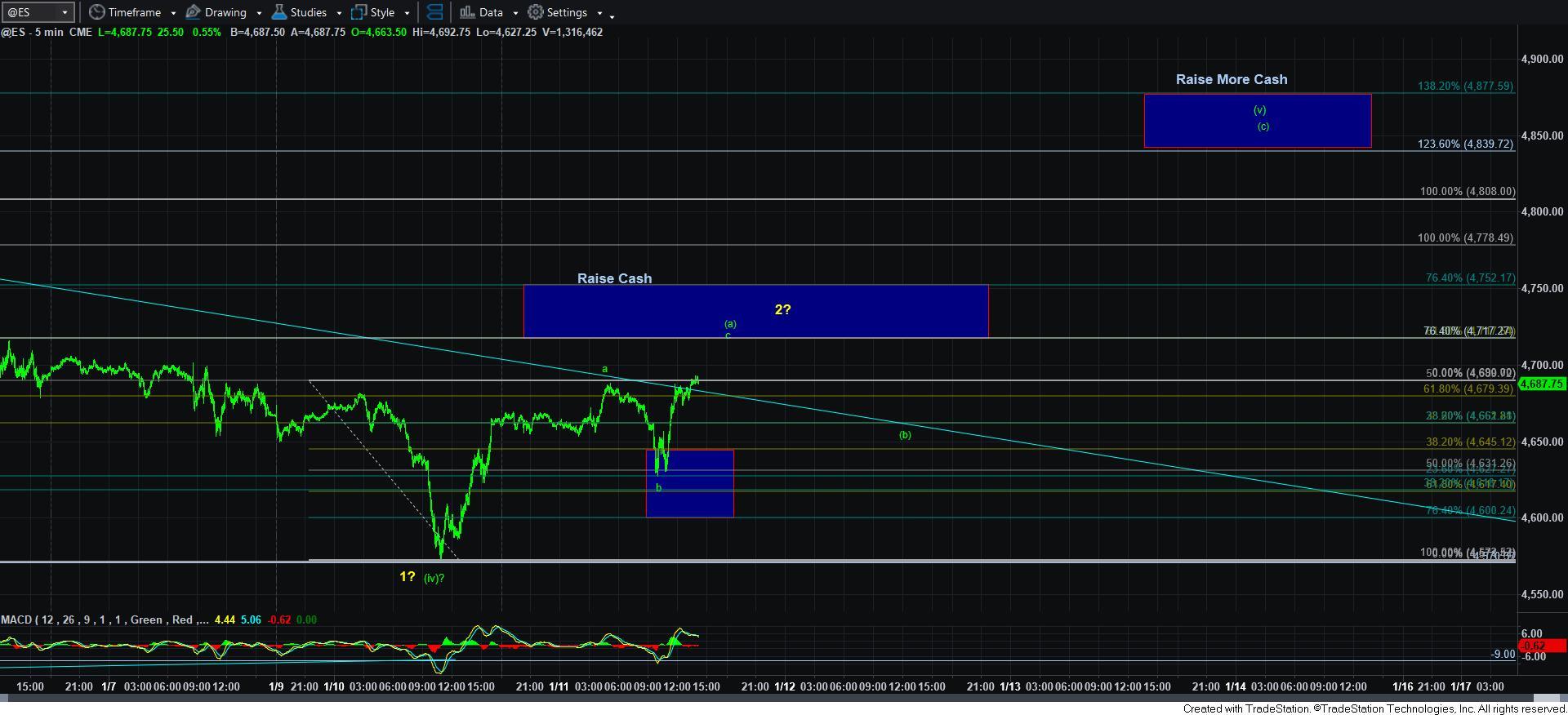 5minES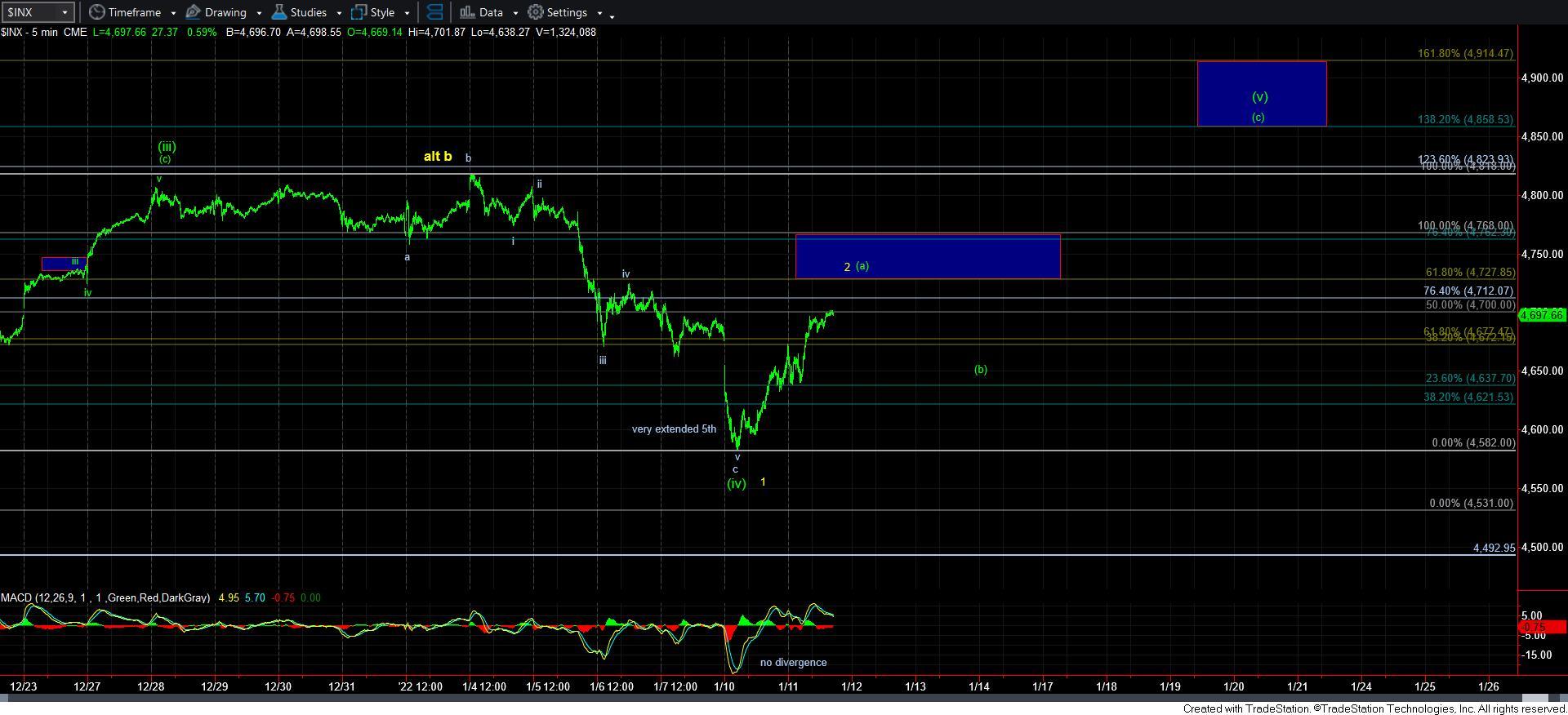 5minSPX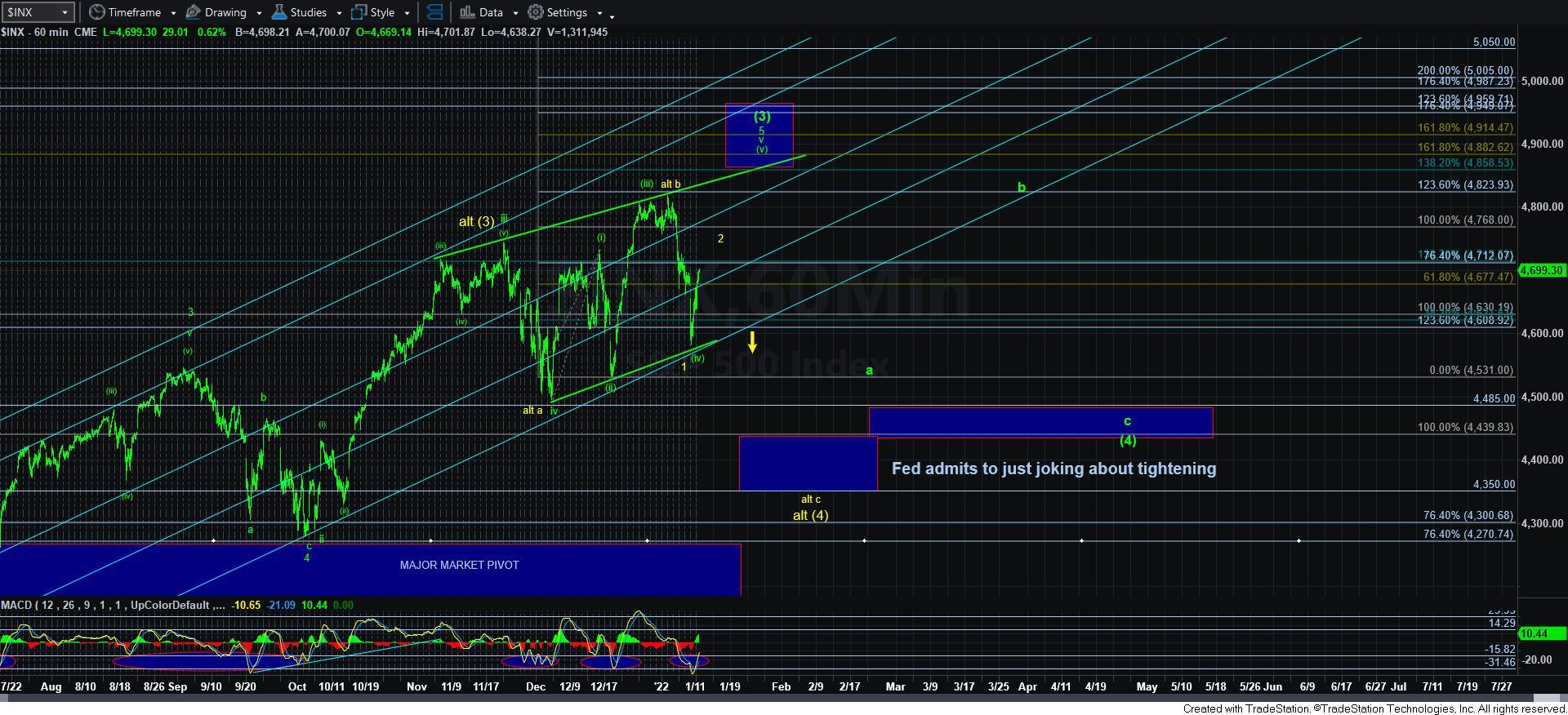 60minSPX