Approaching A Pullback Point
The SPX has now rallied 500 points off the February lows, and we are approaching the target for wave iii off those lows. Now, since my job does require me to be able to count to 5, I know that a 4th wave pullback will likely take shape after we complete the 3rd wave since 4 comes after 3.
I have added a bit more detail on the attached ES chart as to how this larger degree wave iii in green can complete. As you can see, we are in wave [v] within wave iii, and the micro count has us within wave [v] of [3] within wave [v] of iii. Therefore, it would suggest we can still take a few more days until we complete all of wave iii.
Micro support is in the 4565-4587ES region, and as long as we hold this support for wave the smaller degree wave [iv] in grey, I expect to see another rally into tomorrow for wave [v] of [3] up towards 4646ES. Again, it would seem like we still have a few more squiggles left before wave [v] of iii in green is completed off the February 24th low, so it may take a few more days before we see a larger degree green wave iv begin a pullback towards the 4460 region. However, should we break that micro-pivot earlier, then it would be an initial signal that wave iv has already begun.
In the meantime, the next pullback will likely seal the deal on whether we have begun the rally to 5500SPX. You see, as long as the next pullback in wave iv is corrective, and holds the 4460SPX region of support, then I will fully expect us to complete a 5th wave higher in the coming weeks to complete wave i off the February 24th low, and solidify that the structure is developing to point us to 5500 later this year or early next year.
Alternatively, if the decline is CLEARLY an impulsive 5 wave decline and breaks down below 4460SPX, then it leaves the door open for the alternative in blue. Remember, it is only when we complete 5-waves off the low that I can effectively reduce the potential risk for a lower low to be seen. But, for now, it still remains my alternative count.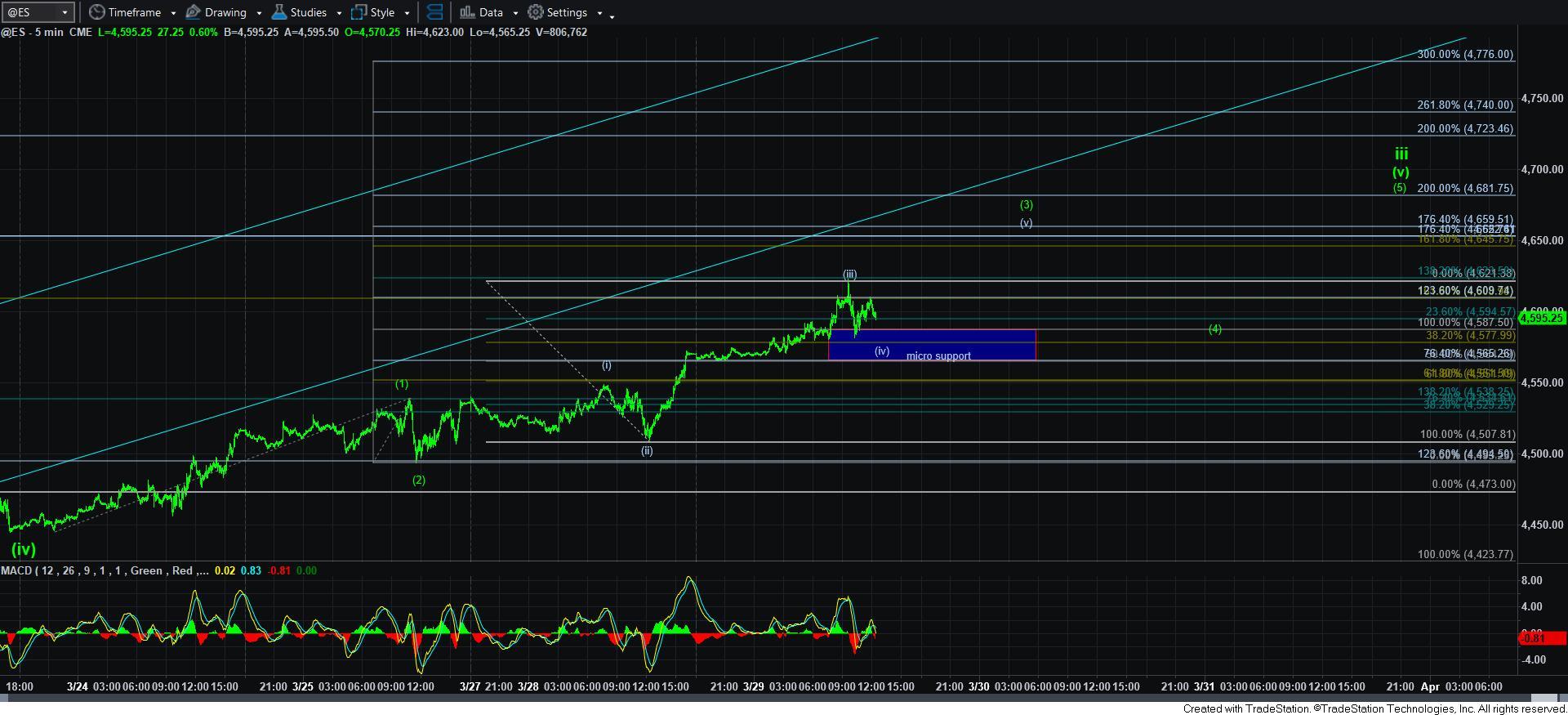 5minES
5minSPX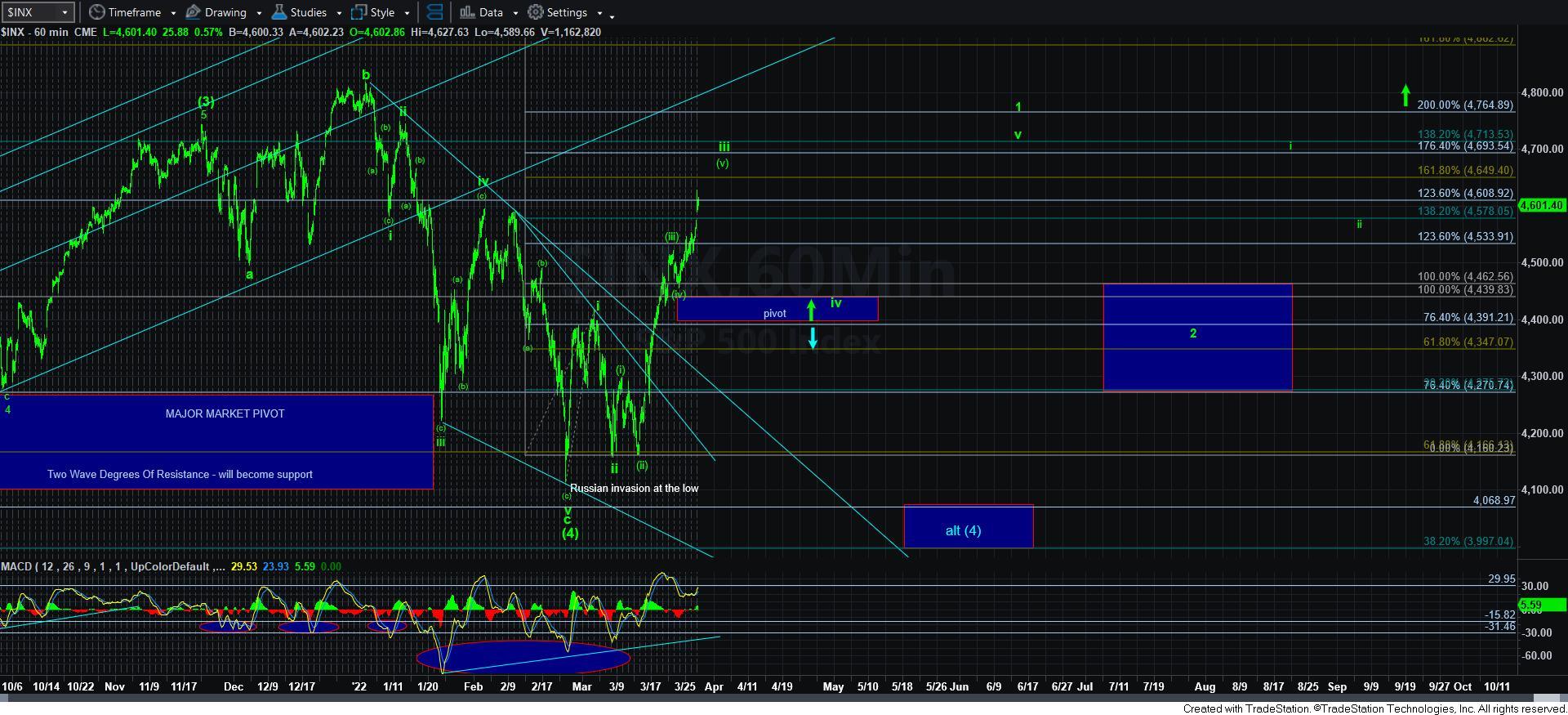 60minSPX