Approaching A Decision - Market Analysis for Jan 24th, 2023
When we left the market yesterday, it seems to have completed 3-waves up into yesterday's high off the January 19 low. And, we said that if we see a corrective pullback that holds the 3985SPX support, that could be a wave [4]. And, if the market is able to muster another rally back up to the pivot/resistance, then we could have 5 waves up off the January 19 low, which makes the green b-wave count much less likely.
As of my writing this update, we have held support. However, the move off that low is not exactly looking terribly impulsive. Rather, it is quite overlapping. Of course, it could be a leading diagonal for the first wave of wave [5], but overlapping rally structures do not leave me with a lot of "bullish" confidence. Clearly, the market is going to have to prove itself with a rally over yesterday's high for me to consider 5 waves up as completed from the January 19 low.
So, what are the parameters we are tracking? Well, if we hold the morning low, and rally to a higher high, then we have a reasonable 1-2, i-ii structure in place, which is now noted as the blue alternative count. And, if we see a higher high, then my alternative then will be that we are just completing a bigger wave 1 off the end of December low. But, both scenarios would still have me expecting another pullback. Clearly, the wave ii would be more shallow than a fuller wave 2, but the main point that both will make is that the next time we rally back over whatever level is struck in a higher high, it would likely confirm that we are in wave iii of 3 of the [c] wave rally.
Therefore, when we consider all the main higher probability paths I am tracking, I would still expect some type of pullback. The depth of that pullback will depend upon the wave degree we will be tracking. Of course, there is still a possibility that the market breaks out directly through the pivot/resistance, but this is not my expectation at this time without seeing a higher high, followed by another pullback.
But, the main point I am trying to make is that the market is providing to us relatively clear parameters. Support is 3985SPX, and resistance is first yesterday's high, followed by the 4041-4078SPX region, as outlined in the weekend update. And, again, I think the market will likely make its intentions clear within the coming week as to how soon we can begin our rally to 4300+.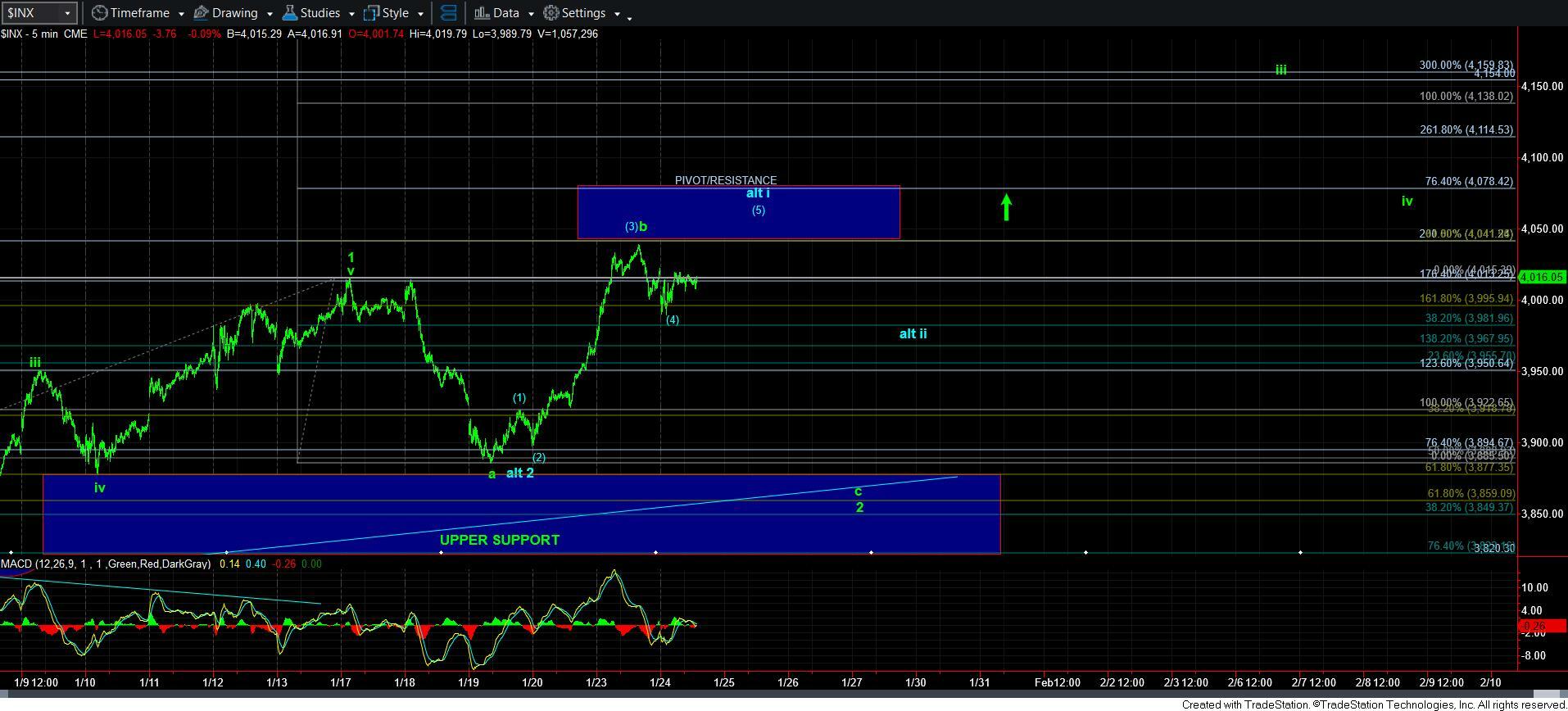 5minSPX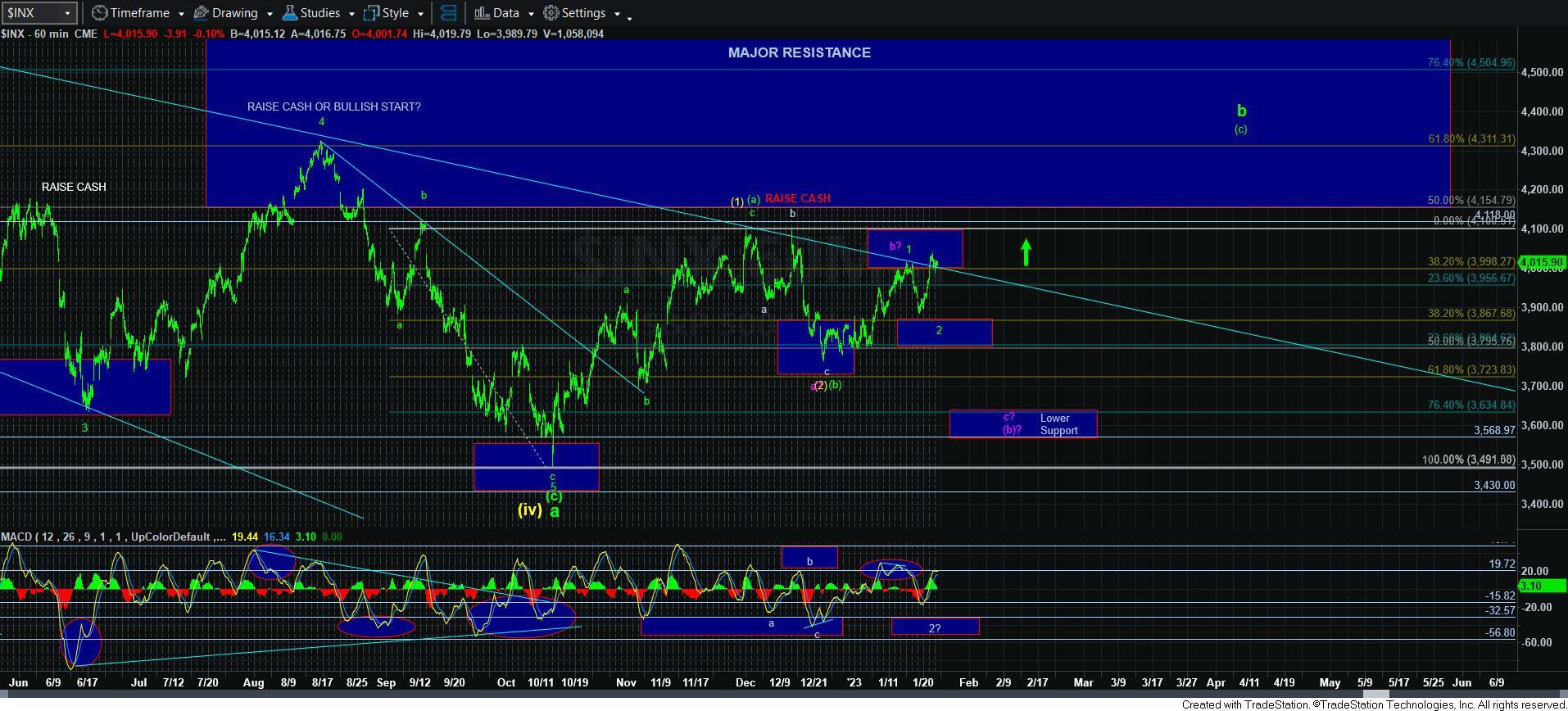 60minSPX