Another Consolidation - Market Analysis for Apr 4th, 2019
Today, the market simply provided us a consolidation. The question is of what degree.
As far as the bigger perspective, I am still viewing the green as our primary count, with the yellow as the alternative. My preference for this consolidation would have been for us to test a bit lower into the .382 retracement of wave 3 into the 2845SPX region. However, the market is being quite stingy with pullbacks.
In simple terms, as long as the market is unable to break out over the 2910/15SPX region, then I am going to continue to view us as being in the topping segment of the b-wave.
Support still remains in the 2830/45SPX region. Resistance is that 2910/15SPX region. Those regions will likely define how much potential this rally may have.
5minSPX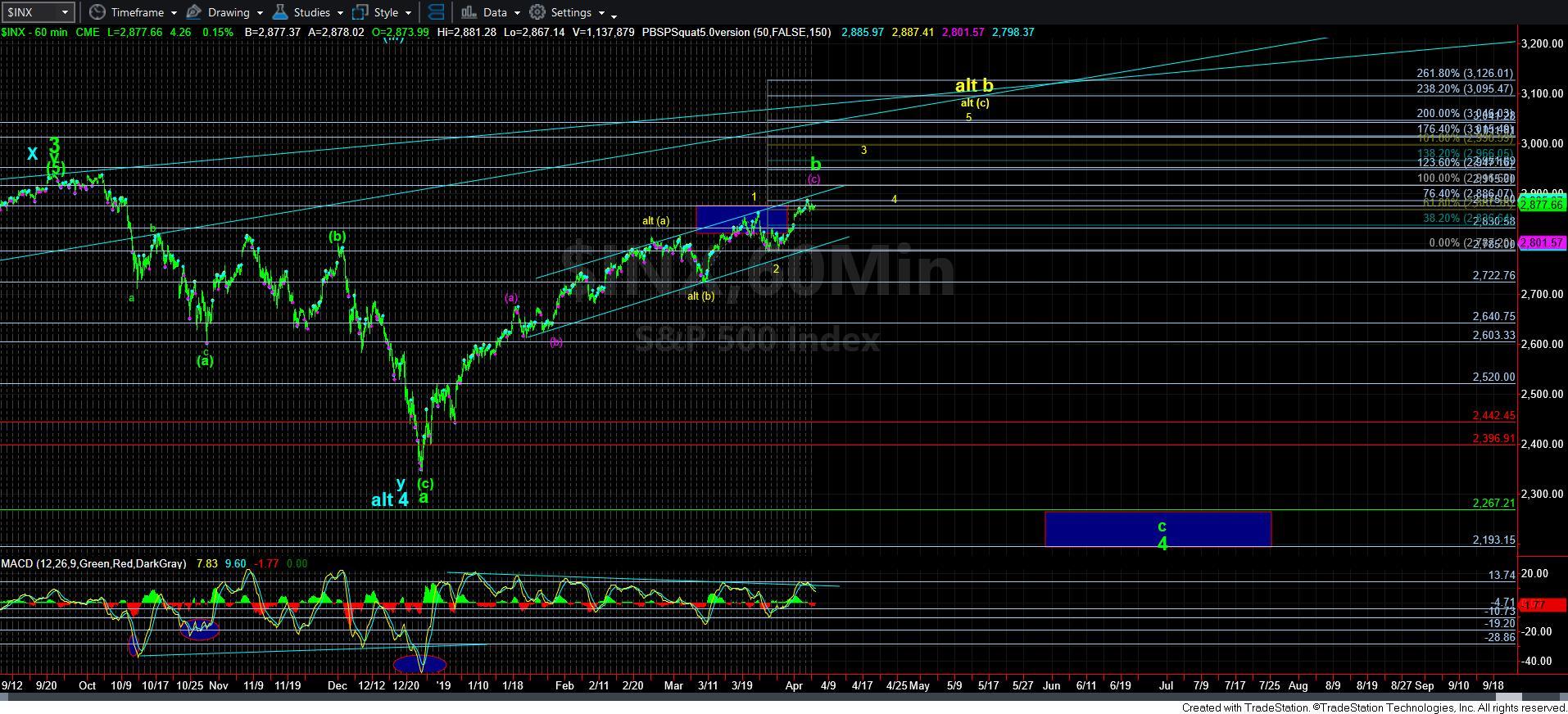 60minSPX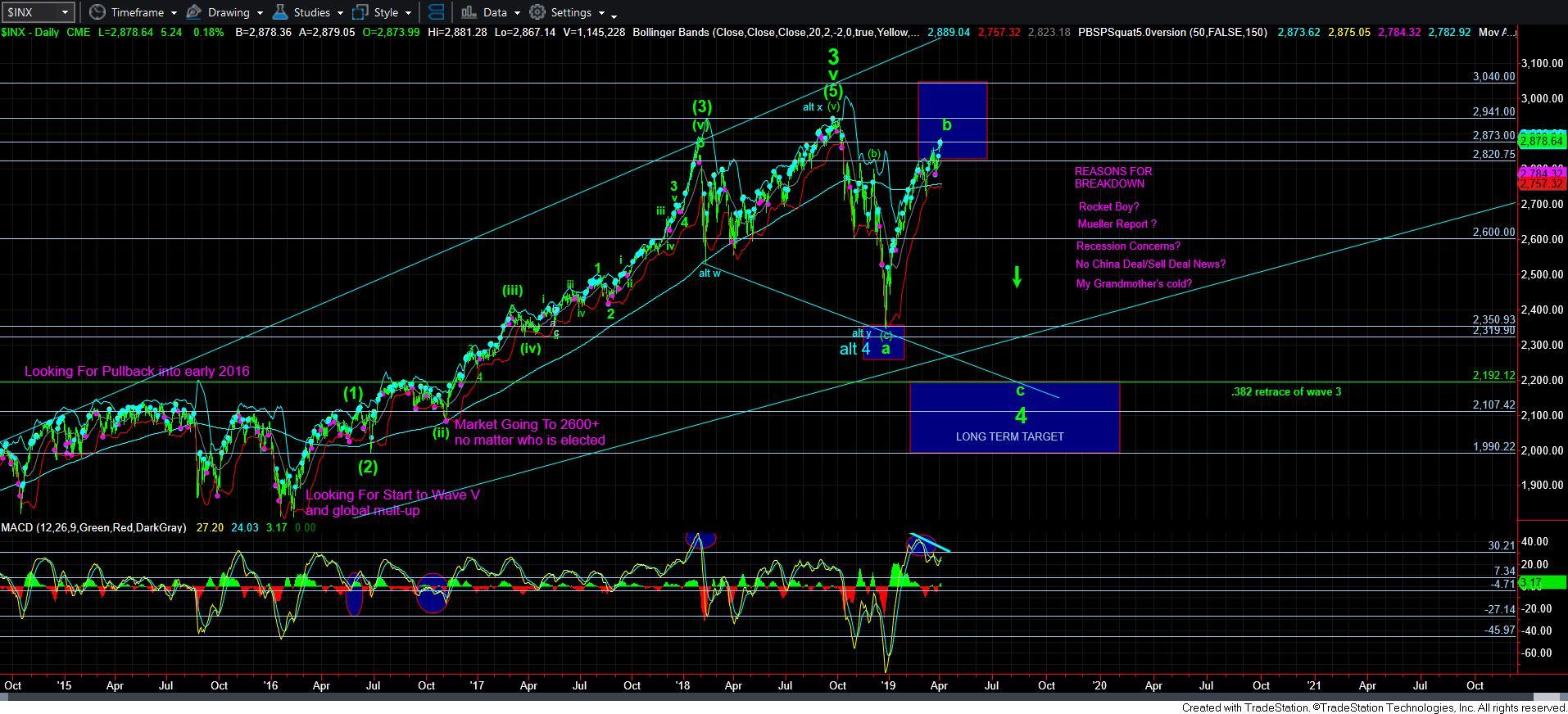 1SPXdaily