Another Bounce In Progress
With the futures reaching as low as 4136ES, we seem to have struck the minimum target I would normally have for wave 3. Therefore, to make this simple, I am now viewing us being in a wave 4 bounce.
My resistance for wave 4 is slightly adjusted up to as high as 4330SPX. So, I have labeled this another "danger zone," but with much less downside potential. Hence, I reduced the size of the font. (smile)
But, what it means is that as long as the market respects this resistance, I am reasonably expect a 5th wave lower low in blue.
However, since we have still not broken below the February 24th low, I have to maintain the green count as an alternative on the chart until it does break. And, should we break out over that resistance, then I will have to adopt the green count as my primary, with a triangle for wave [4] still being in progress as my alternative.
In the meantime, I think most should be viewing the risk/reward in this region. Our upside target is 5175-5500SPX depending upon which pattern we ride higher, as I have outlined in prior updates. And, our downside potential is only a few hundred points. And, should we break out over the resistance sooner rather than later, then it would suggest the low is likely in place in either the diagonal or triangle patterns.
So, for now, I am looking for choppy action over the coming days which remains below 4330SPX, and then resolves to a lower low in 4000 region to complete the 5th wave of the c-wave of wave [4]. But, over resistance, and the bottom is likely in place.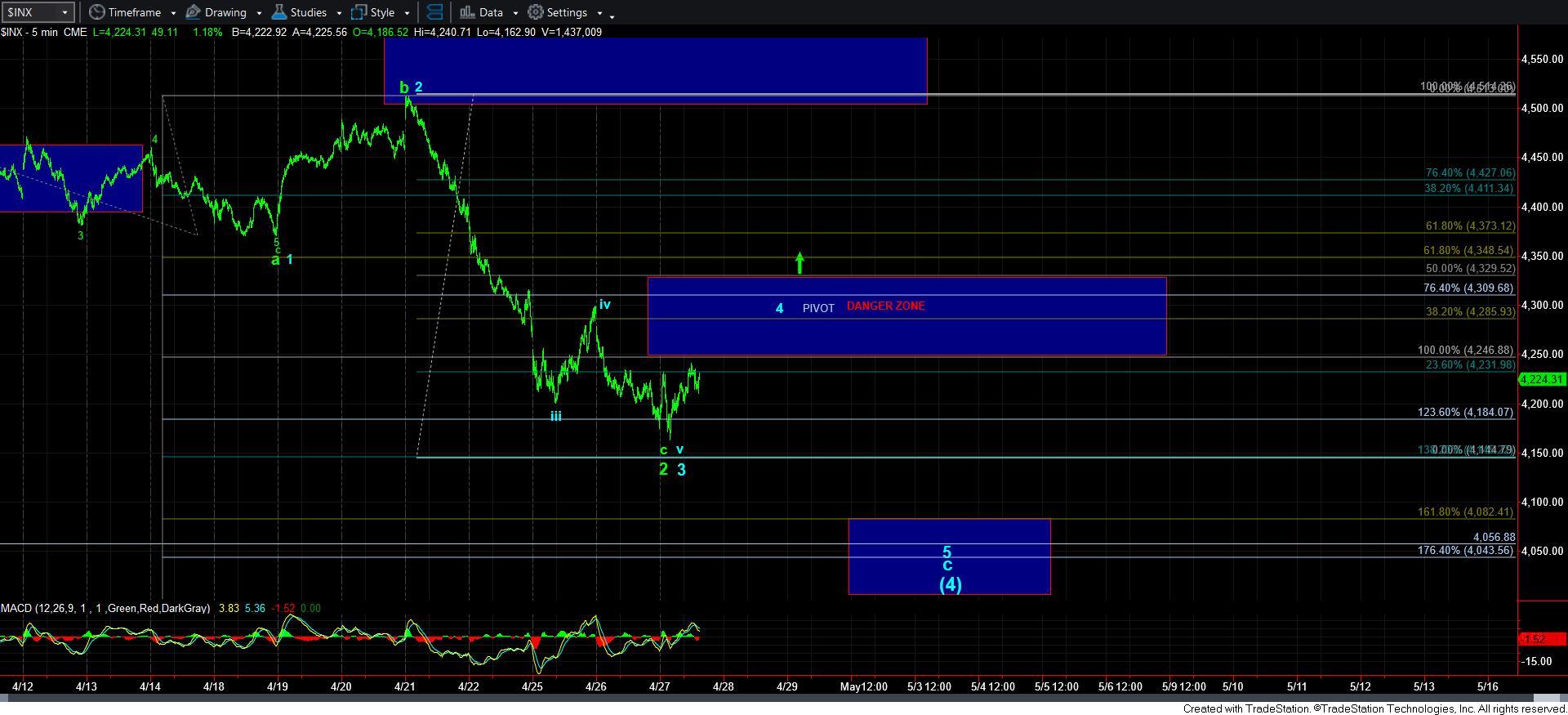 5minSPX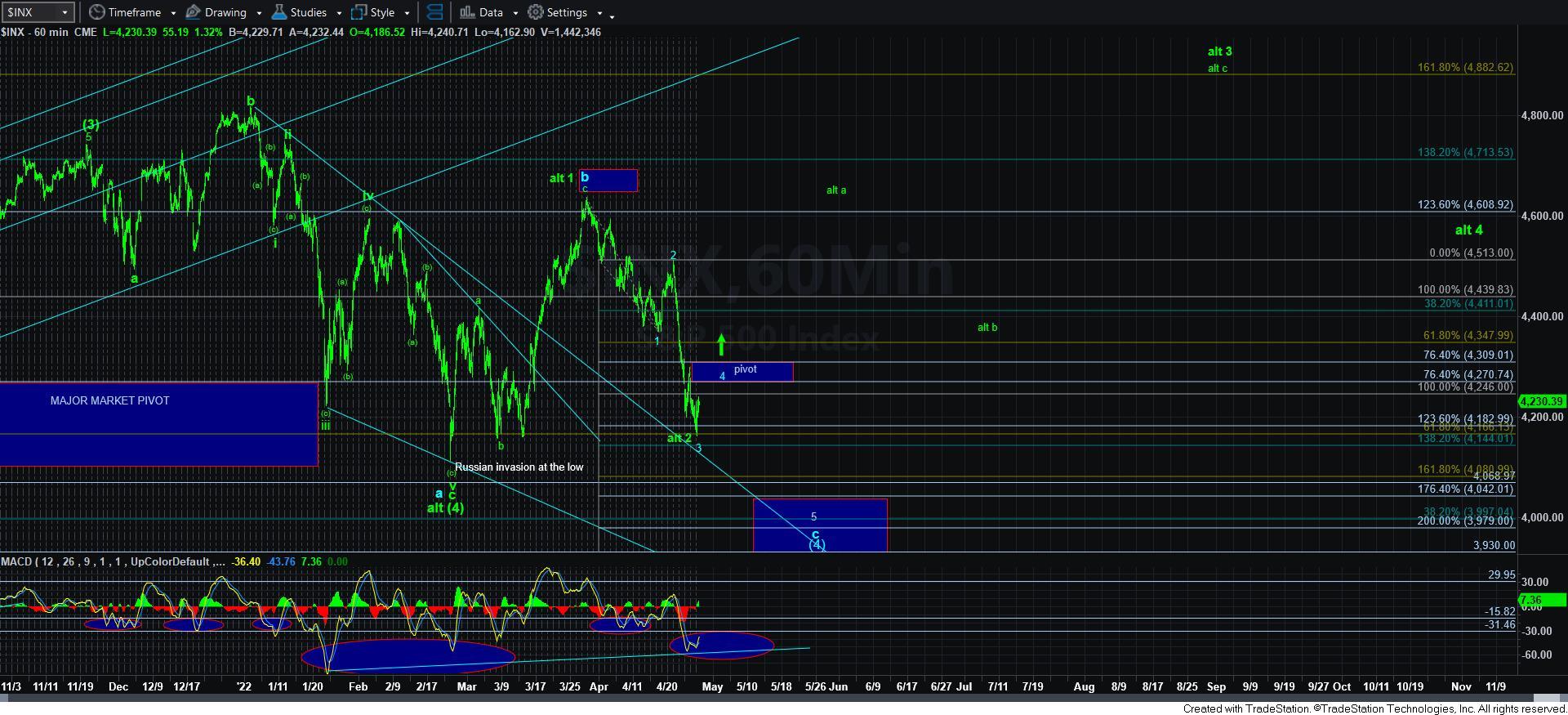 60minSPX