With today's break out to a new all-time high – even by a few pennies – it has allowed us to take off several of the potentials we have been following of late. At this point, it really should become much easier.
But, first, the market still looks like it is driving to complete a 5-wave structure we have been highlighting on the 5-minute chart. As you can see, the market may still be attempting to fill in wave 3, with a break down below 2930SPX signaling that we are likely within wave 4. Ultimately, I am still looking for a 4-5 to complete as long as we remain over 2893SPX.
In the bigger picture, I am trying to keep this as simple as possible now. While there is still potential for this to be topping in a more convoluted b-wave (with this rally being the [c] wave of that b-wave), I have not placed that on the chart at this time, but will retain that in the back of my mind for now. I would need to see a VERY CLEAR 5-wave downside structure off a high we strike over the coming week or so before I would even consider such a count.
In the meantime, the most simple counts are presented on the daily and 60-minute charts. The primary count has us topping in wave 3 off the 2009 lows with this new higher high. That means that wave 4 has not even begun yet, and it can still take us another 12-18 months or so for it to complete.
The alternative is that wave 4 completed at the December 2018 lows, with this now completing wave [i] of wave 5, with a target in the 3800-4000 region for all 5 waves of the next rally, depending upon where wave [ii] bottoms. But, as I have noted before, there is no real support for this potential in the underly individual stock patterns we track across the market, so I still have to view this as the lower probability at this time.
In the meantime, the micro structure still sees the potential to push higher towards the 2990SPX region as long as we remain over 2893SPX on the wave 4 pullback.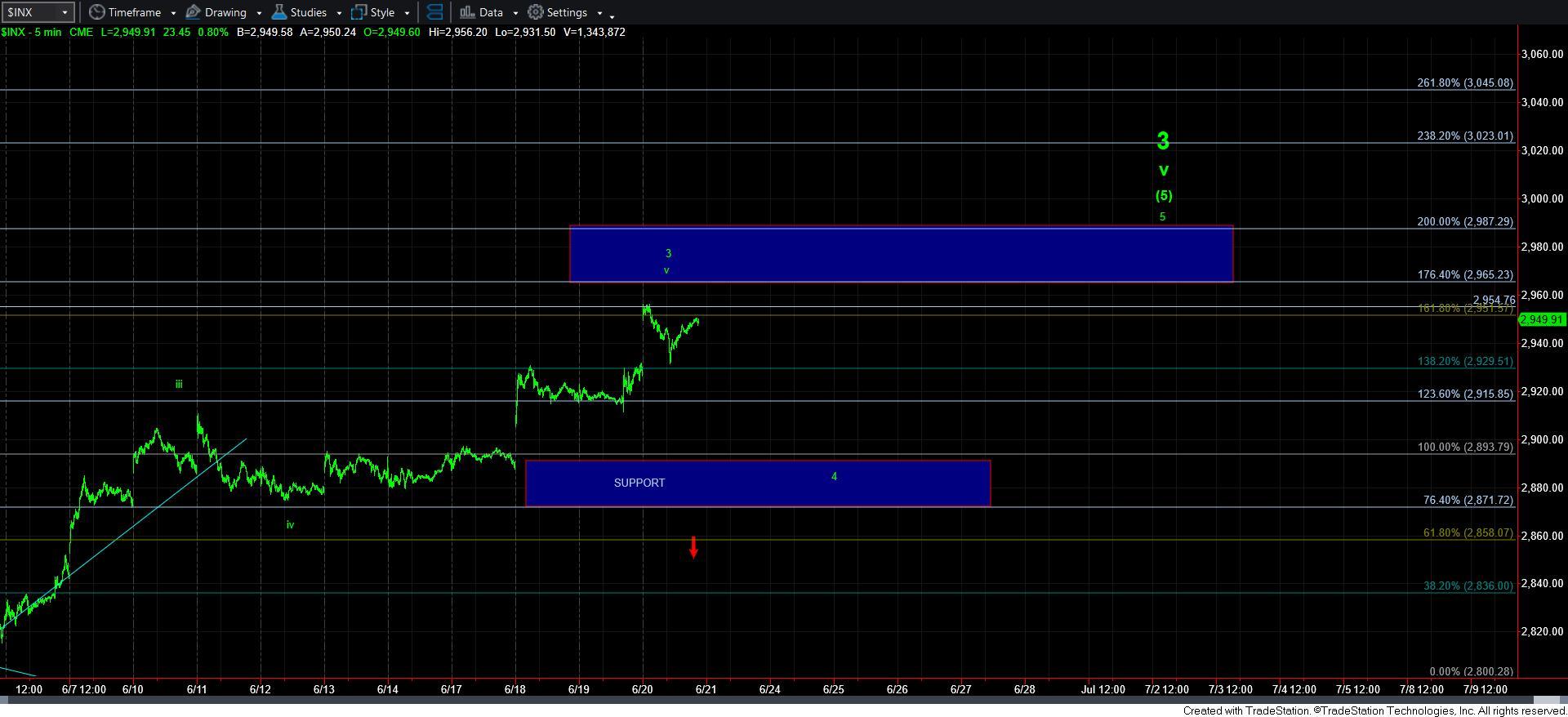 5minSPX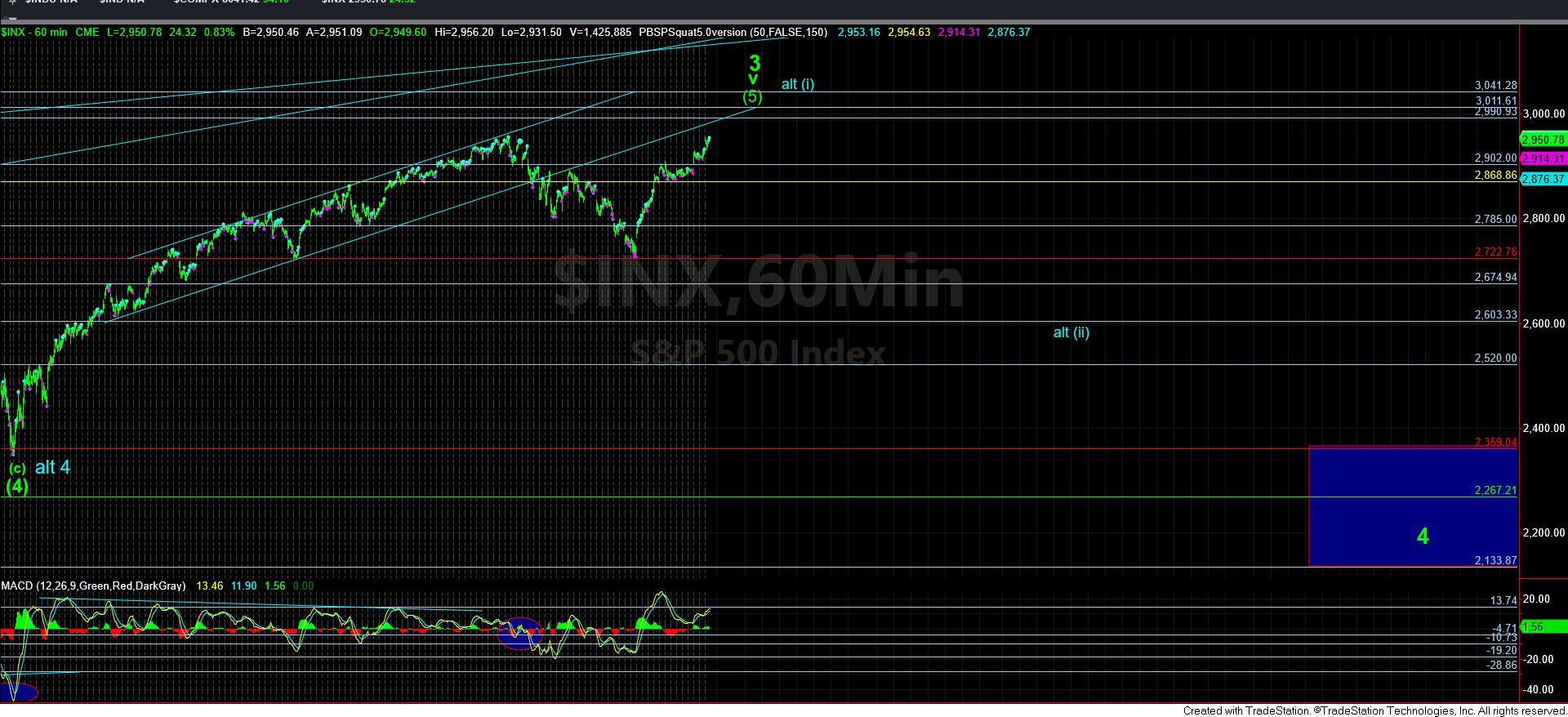 60minSPX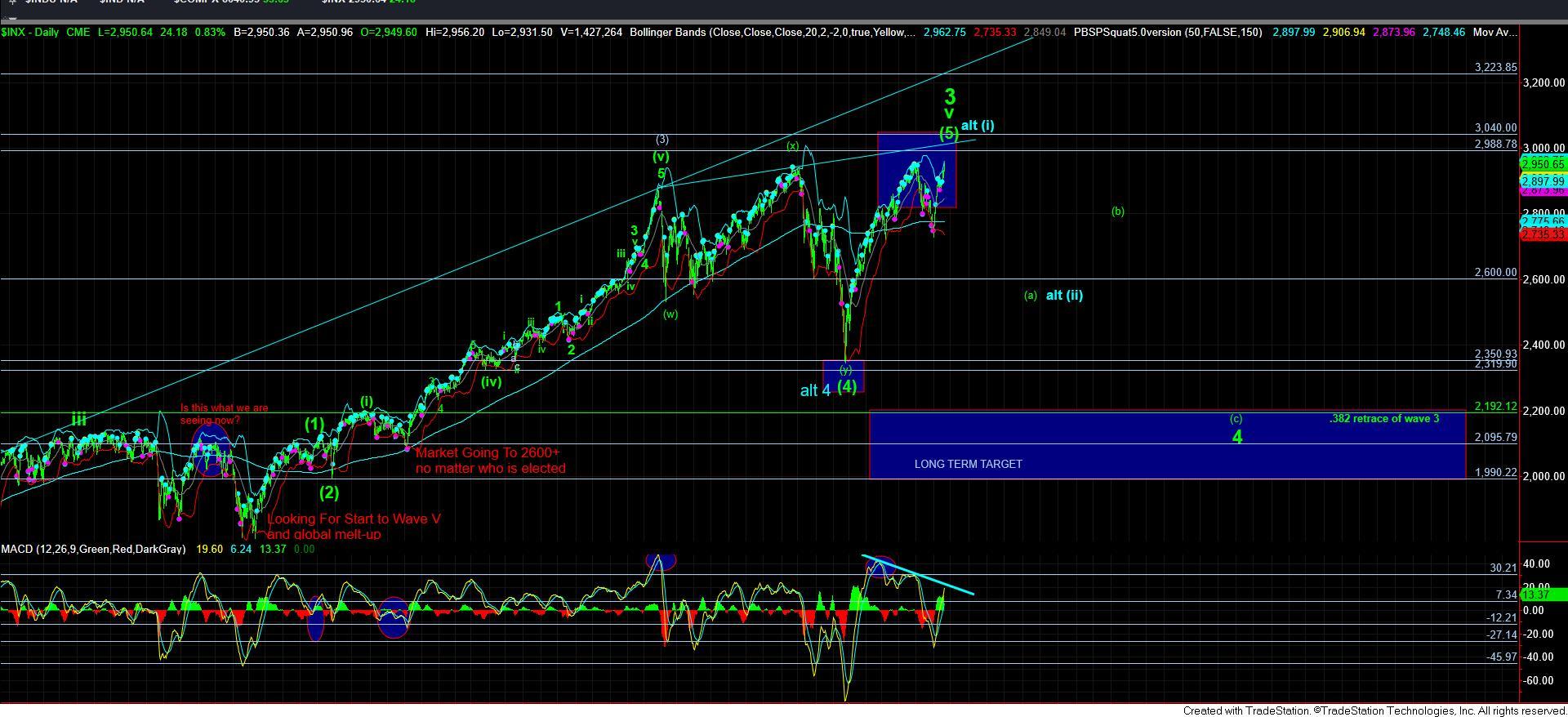 1SPXdaily