Amazing Extensions - Market Analysis for Dec 6th, 2019
As much as it astounds me to outline this potential, I have to at least place it in front of you due to the higher high made in the ES over night.
First, I want to highlight that the all-time high we have struck so far struck the 2.618 extension of waves 1 and 2 off the October lows. This is a very unusual extension to be seen in the equity markets for this degree a move. Yet, with the ES now making a higher high, I can count this as being 5 waves up off the 3070 support level. And, as I have reiterated many times over the last several weeks, we must break 3070 to confirm that the rally off the October low has completed. Thus far, we have no such confirmation.
While this 5-wave structure can still be the a-wave of a (b) wave as noted on the 5-minute chart in blue, this 5-wave structure off this week's low must now make me consider that the 2.618 extension struck in the SPX was only the top of wave 3 off the October low. I find that to be an amazing consideration based upon us having struck the 2.618 extension already. Yet, the fact that we do have a potential 5 wave rally off the 3070 low in the futures must make us at least consider this potential right now.
Moreover, if we do see a continued rally in this manner, I can still view this rally as topping out in the green count, or it would provide a stronger indication for the blue count, but it would certainly weaken the potential for the purple count. This means that should we strike higher highs in this move up, if the next decline is corrective, the blue count will be a higher probability for me. But, if it is an impulsive decline, then the green count will remain as a primary.
Ultimately, it still leaves us with early 2020 as telling us the difference between a continued 25-30% move higher in the market to be starting now, or with the potential for a 30% decline to be seen in the market before we see that move up to 4000 begin in earnest.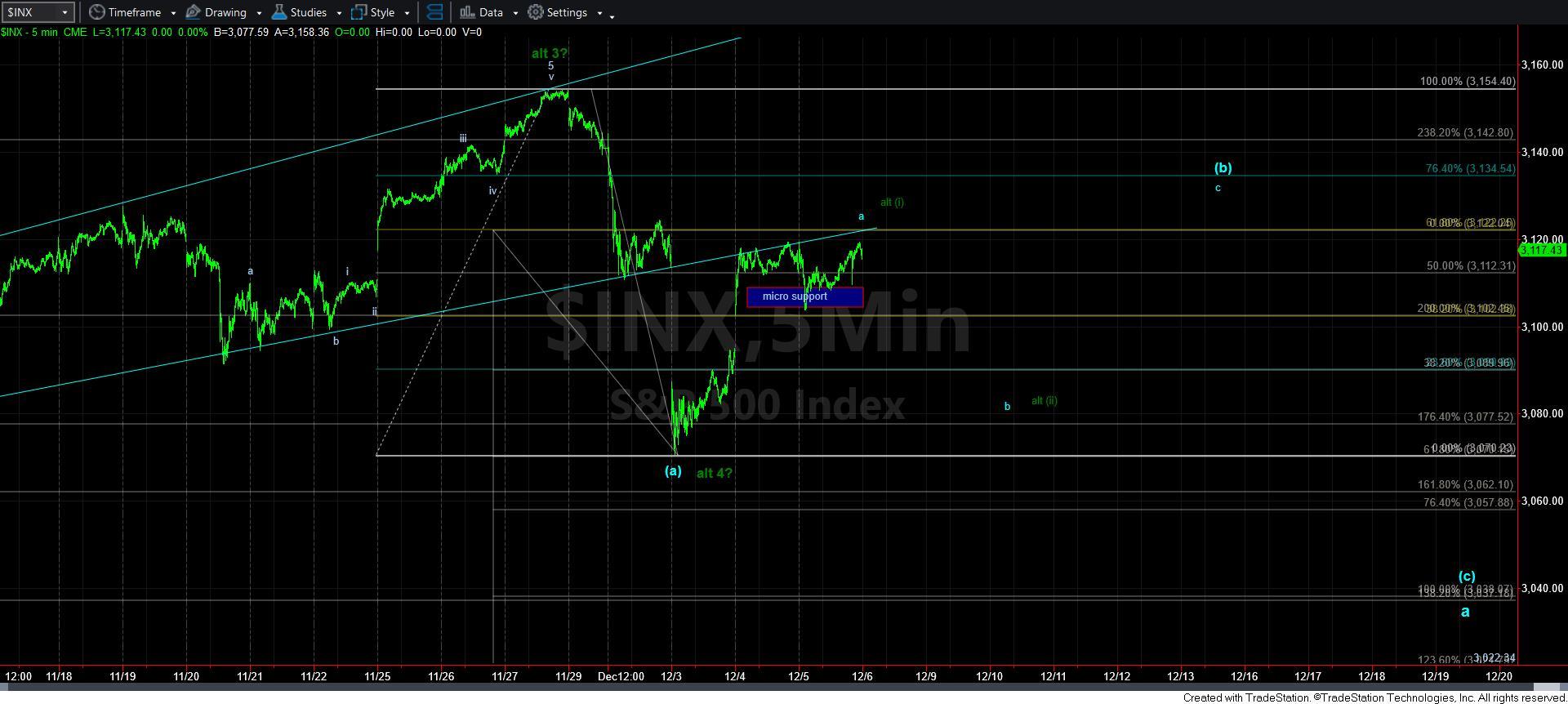 5minSPX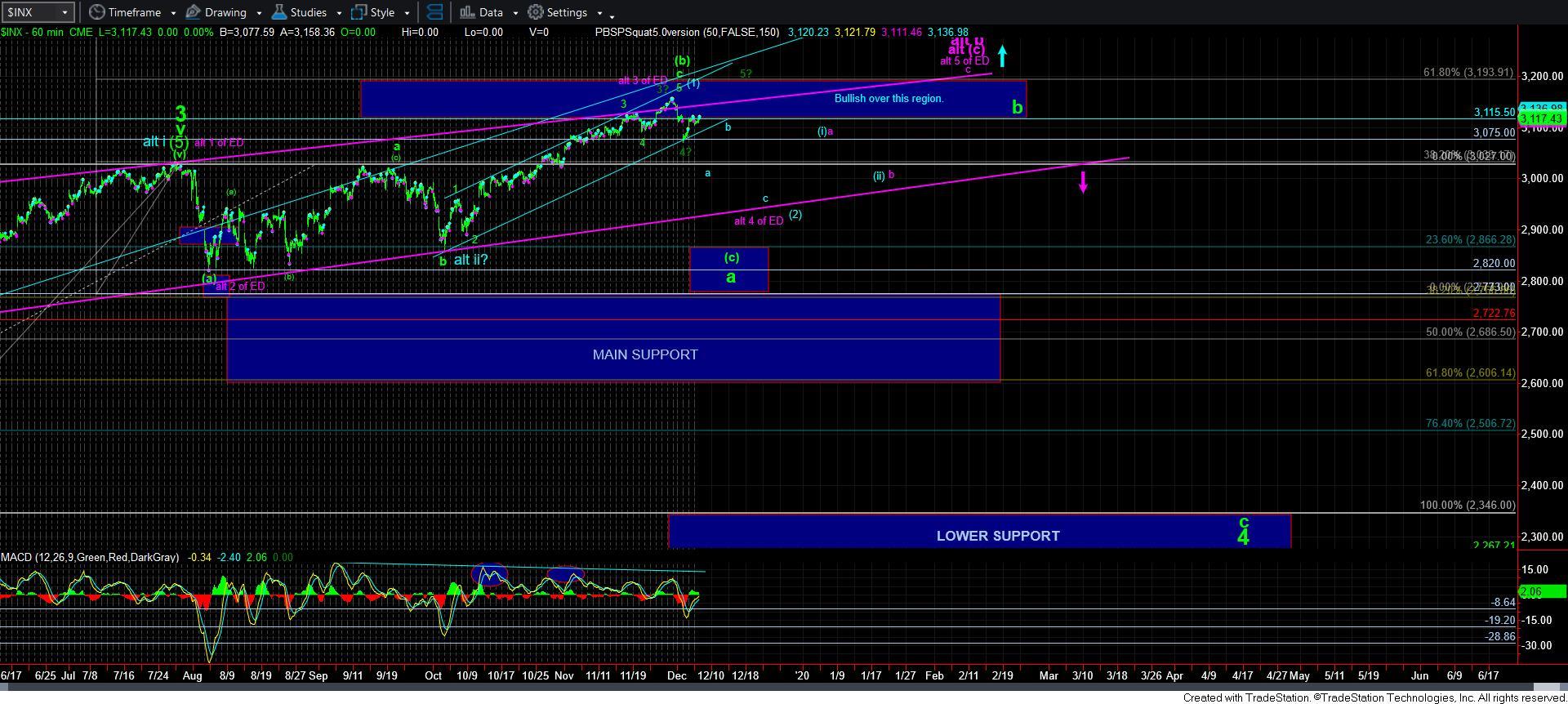 60minSPX