Amazing Bullish Action – But, WHEN Will It Continue?
The market just continues to push higher and higher despite any real pullbacks. Today's move over 2623SPX has certainly put a potentially bullish spin on the market yet again, and well before I expected it to occur.
If you remember, my expectation is that we will likely see a very bullish 2021, but I expected some reasonable pullback over the last few months. But, if wave [ii] is already done, then we only saw a .236 retrace, and if wave [2] of [iii] is done, then we only saw a .382 retracement in that pullback. Both are shallow indeed.
So, are we ready for the melt up phase of wave [3] of [iii], first pointing us to the 4200-4300SPX region for our next major test to this bull market?
Well, as you know, I have been saying over and over that until the market actually provides us with at least a reasonable wave [2] pullback, I need to see the next 1-2 of wave [3] trigger. So, let's go through what we need to see.
If I have to view this action as bullish, the only reasonable count I can come up with is that we have a diagonal off the low struck in the 3515SPX region earlier this year. The question is if that is an ending diagonal for wave 5 of [1] in yellow – which will still provide us with our wave [2] pullback, or if this is a leading diagonal for wave 1 of [3] of [iii].
So, the market will have to tell us based upon the next pullback action. If the next pullback is a wave 2, then we will see a break back out over whatever high we strike in the coming days for this rally, which will trigger wave 3 of [3]. At that point, we will then have to determine if this is just a bigger wave [1] once we get to the 4200/4300SPX region, as I have been outlining for the last month – and that is presented in blue on the 60-minute chart.
However, if we break back below 3515SPX on the next pullback, then we are clearly in a bigger wave [2].
Ultimately, this means that after one more pullback, the market will likely break back out over whatever high we strike in the coming days, and likely place us in the rally to 4200/4300SPX in the coming months.
But, keep in mind, if this is a leading diagonal or ending diagonal, both traditionally see sharp reversals. And, after that reversal occurs, the market will likely clarify when we are heading to 4200/4300 . . . either sooner . . or a bit later. But, the underlying stocks to this market, as well as the larger degree structure suggest that it is only a matter of time depending on what the next pullback presents.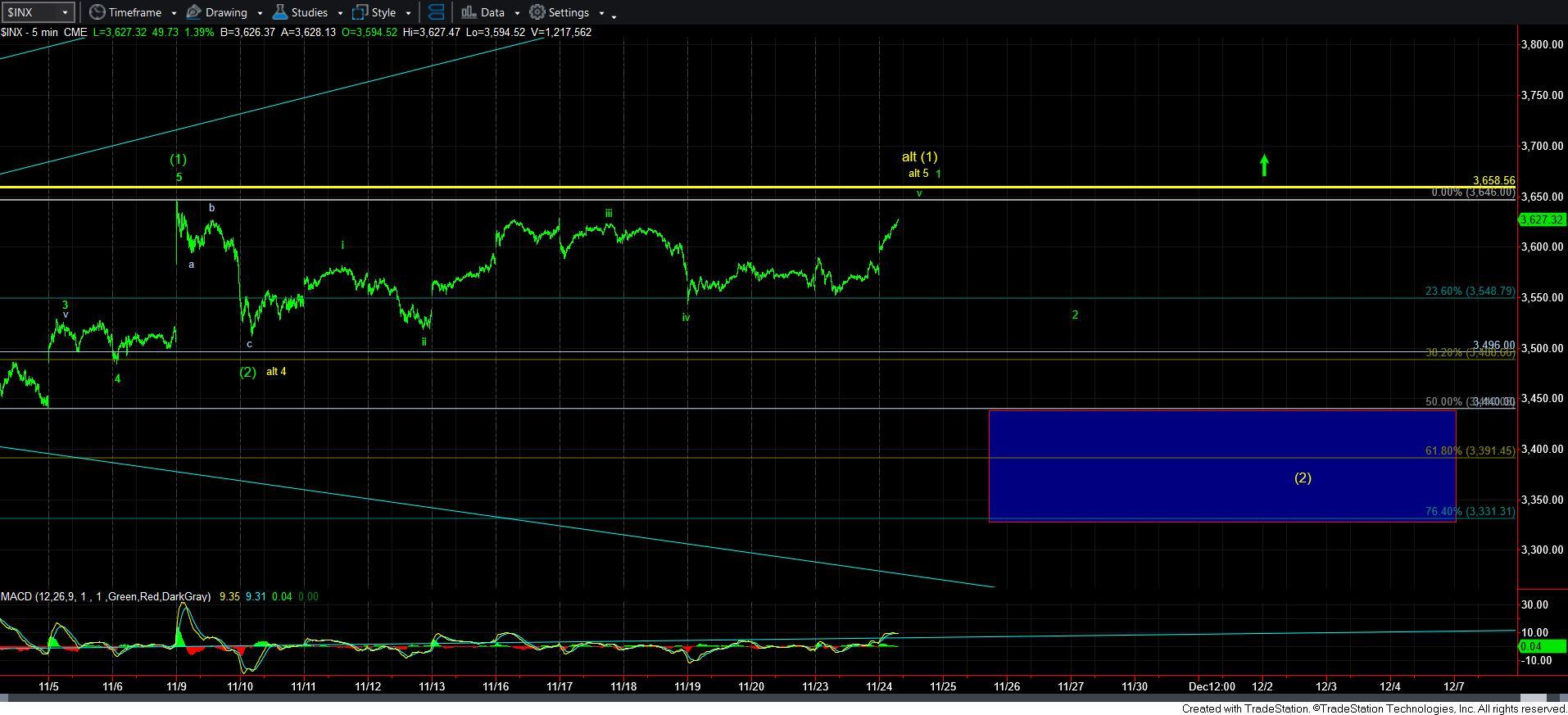 5minSPX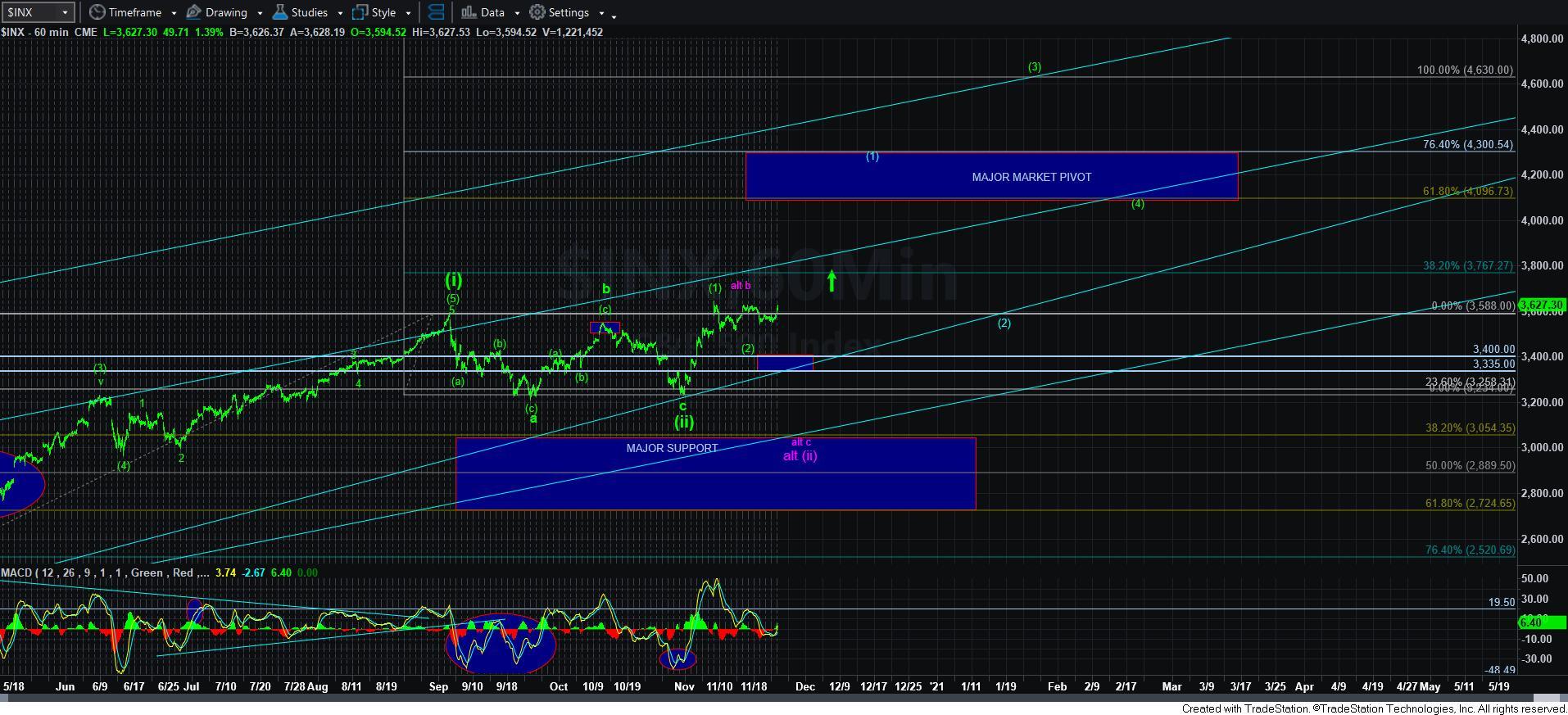 60minSPX