Amazing Action - Market Analysis for Nov 9th, 2016
Yesterday, I noted how the SPX was set up in a rather bullish pattern, with the expectation for a wave 2 pullback to be seen imminently. And, we certainly got a pullback.
As some of you know, overnight, the futures market declined by 100 points. And, I noted at the time that I have seen this happen a few times before within the last 10 years, and the cash index usually went back to where it should have been by the time we opened the market the next day. When I noted it in the trading room as the ES futures were in their bottoming region around 2030ES, many did not take me too seriously.
Yet, by the open, the market not only took us back to where it "should" have been, but the pullback in what may already be wave 2 did not even retrace .382 of the size of wave 1. That was truly some amazing action.
But, due to the size of the pullback, I am questioning whether that pullback was really only wave iv of wave 1, hence the green alt 1 on the chart. But, in the most aggressive bullish stance, the market is in a 1-2, i-ii set up off the low struck on Friday in the cash market, with a follow through over 2174SPX confirming that count. Should we move through the 2174SPX level, then the 2164SPX level becomes support, as we head up to new all-time highs.
So, currently, the market has maintained its bullish posture in the cash SPX, and as long as we maintain support, even if we see a wave 2 pullback into the end of the week, the set up is in place for the heart of a 3rd wave higher.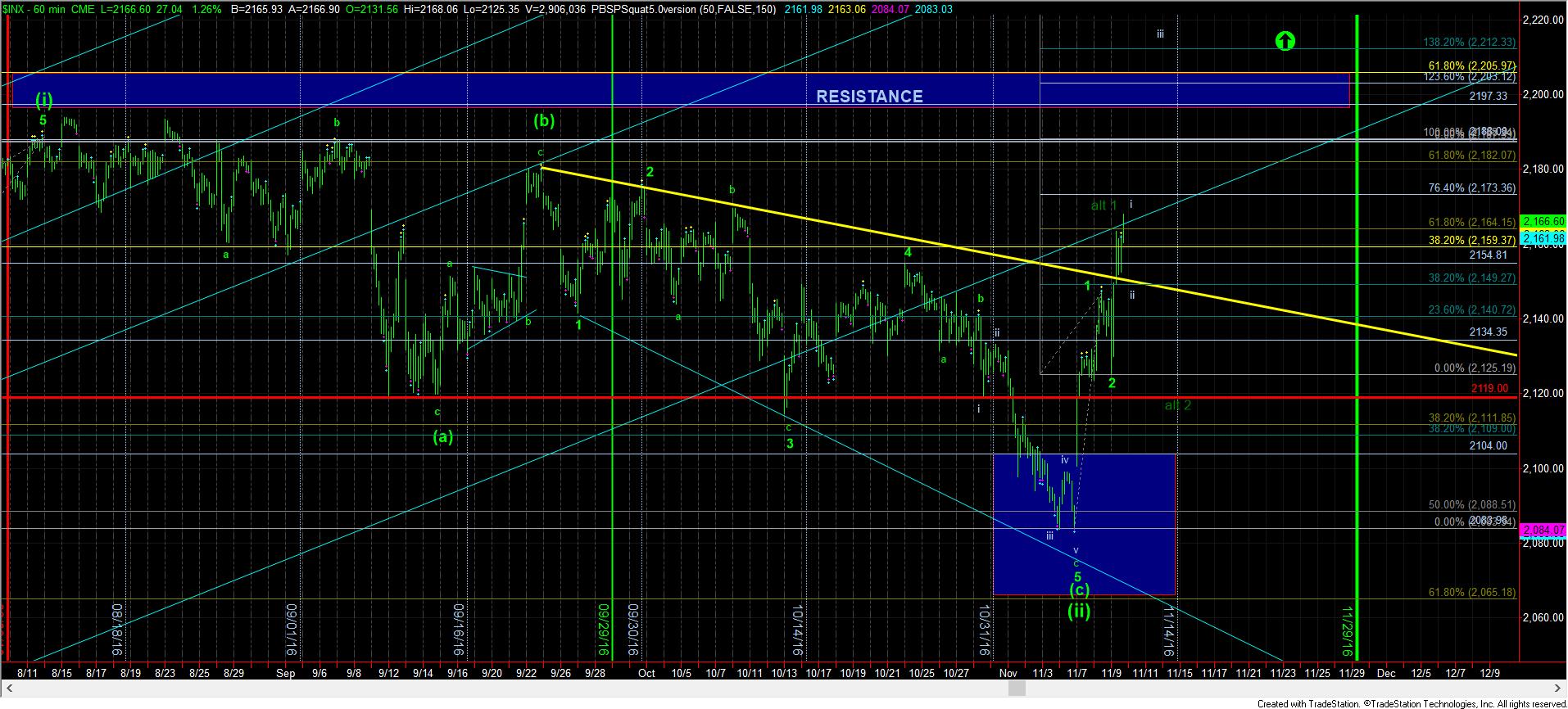 1turnchart