Almost There - Market Analysis for Mar 1st, 2021
If you remember, in early February, I warned that it will likely take some time for the market to set up to break out in the 3rd wave structure I was looking for that would take us to the 4300SPX region. In fact, I surmised that it would not likely happen until we got into March, as at the time we still needed to complete waves 1 and 2, and then rally to set up waves i-ii in 3.
Well, as this is now the 1st of March, the market is showing potential for that set up. But, we are not there yet. In fact, this is a very important week for the market to prove itself.
You see, as it stands now, the market has shown that it has completed an initial pullback off the high struck in the middle of February. The question that will likely be decided this week is if that bottom struck last week was wave 2, which means we are now in wave i of 3, or if that bottom was the a-wave of a larger wave [2] in yellow.
The difference in the two will be determined by whether we can now complete 5 waves up off last week's low. And, as long as we continue to hold 3862ES (3865SPX), then the market has strong potential to complete 5-waves up towards the pivot noted on the 5-minute SPX chart. Should the market break below that support and fail to complete 5-waves up off last week's low, then the probabilities begin to shift towards the bigger yellow wave [2].
At the end of the day, it all comes down to then action we see this week. It really is that simple. So, if the market can complete 5-waves up this week, then we will begin to prepare for the break out to 4300SPX, and a strong rally throughout March. A failure will likely provide another bout of weakness pointing us back down towards the 3600SPX region.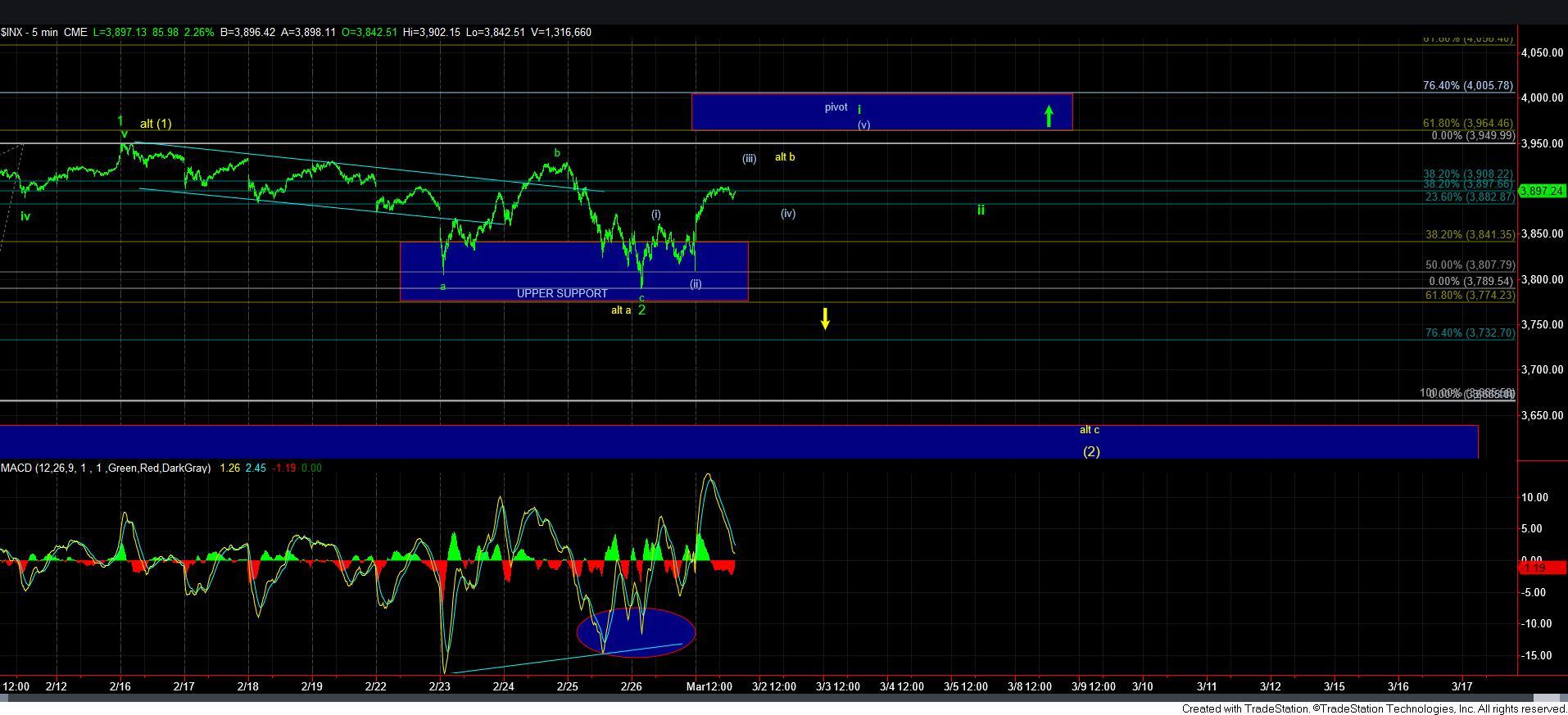 5minSPX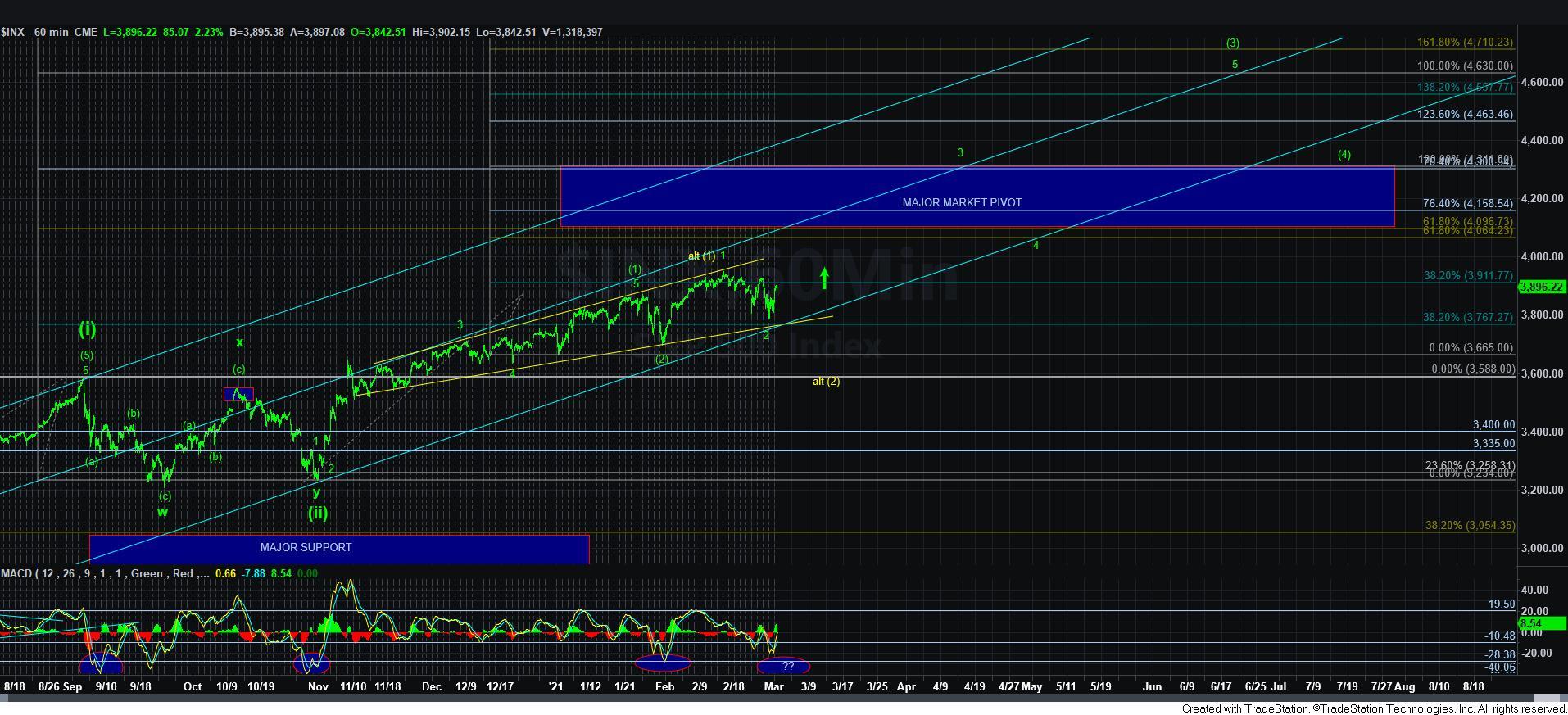 60minSPX