If you have been following closely, I have wanted to see the market rally to the 3020-3080SPX region to complete wave [3] in blue on my charts. And, we have struck the bottom of that target today.
Yet, my ideal target is in the 3060SPX region, which is the 1.382 extension of waves [1] and [2], and a standard target for a 3rd wave. And, as long as the ES holds over the 2980ES level, that target can still be reached, although the market is a bit extended up here. However, if we break below 2980ES, then we have an initial indication that we have topped in this move off last week's consolidation.
So, as I noted last week, the easy part of the market action is done. While I still expect the market to take us to the 3150+ region, with an ideal target in the 3234SPX region, I am not highly confident about the micro path which the market will take.
You see, if we continue to follow our blue count, and we are only now completing wave [3] off the March low, which means we may now spend the next 2-4 weeks within a wave [4] pullback, as outlined on the 60-minute SPX chart. The ideal target zone for wave [4] is in the 2780-2825SPX region, and we can narrow that down once we know where wave [3] will top out.
Additionally, if we were to assume that 3234 is going to be our wave [i] top, and that waves [1] and [5] will tend towards equality, then it gives us a target of 2788SPX for wave [4].
However, as we have also been tracking, the alternative in green can take us to the same 3234 target without as large a pullback. So, this is why the next retrace will likely be quite tricky.
So, at the end of the day, my larger degree perspective is pointing us to the 3234SPX region over the next couple of months. The questions is still a matter of a path. And, as long as the next market pullback holds over the 2788SPX level, then I am going to look higher to complete a 5th wave off the March low.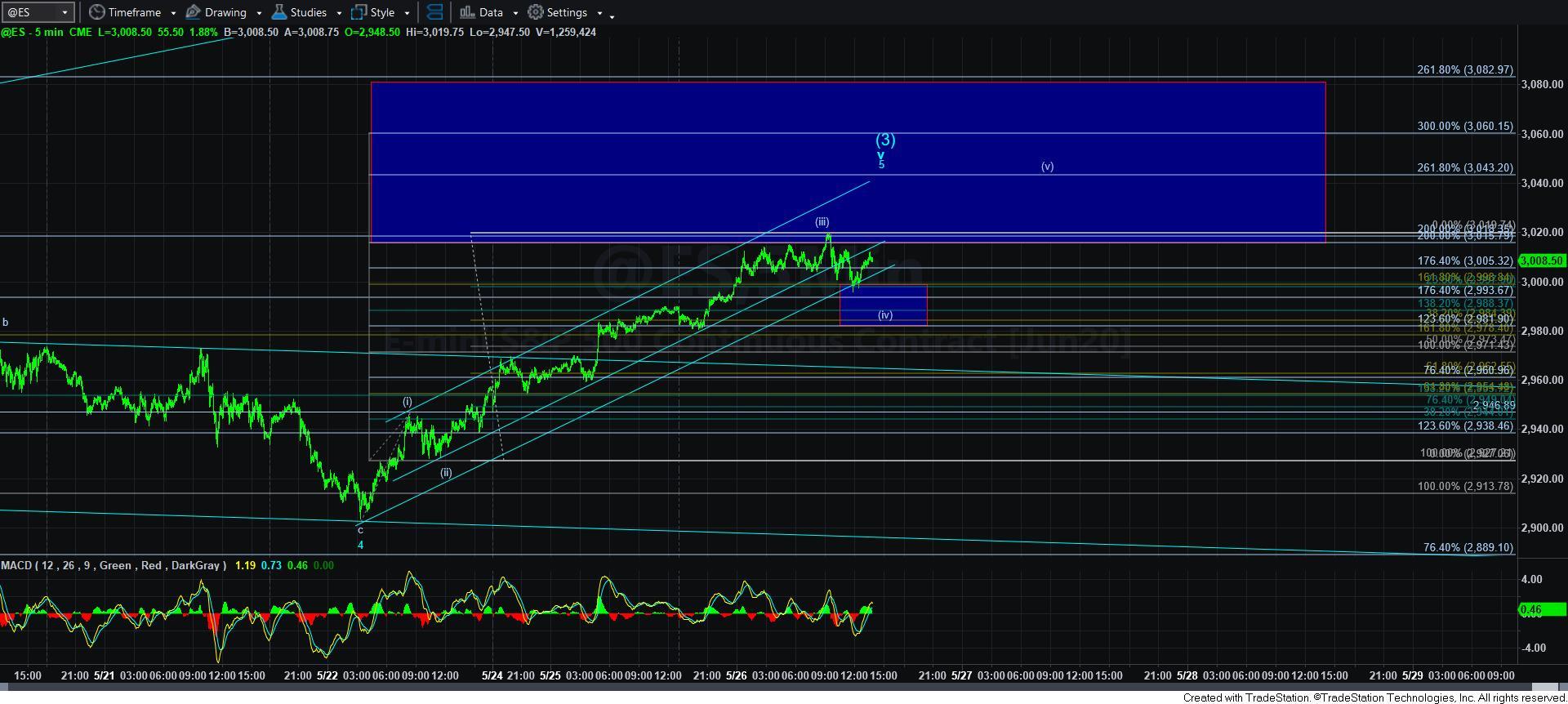 5minES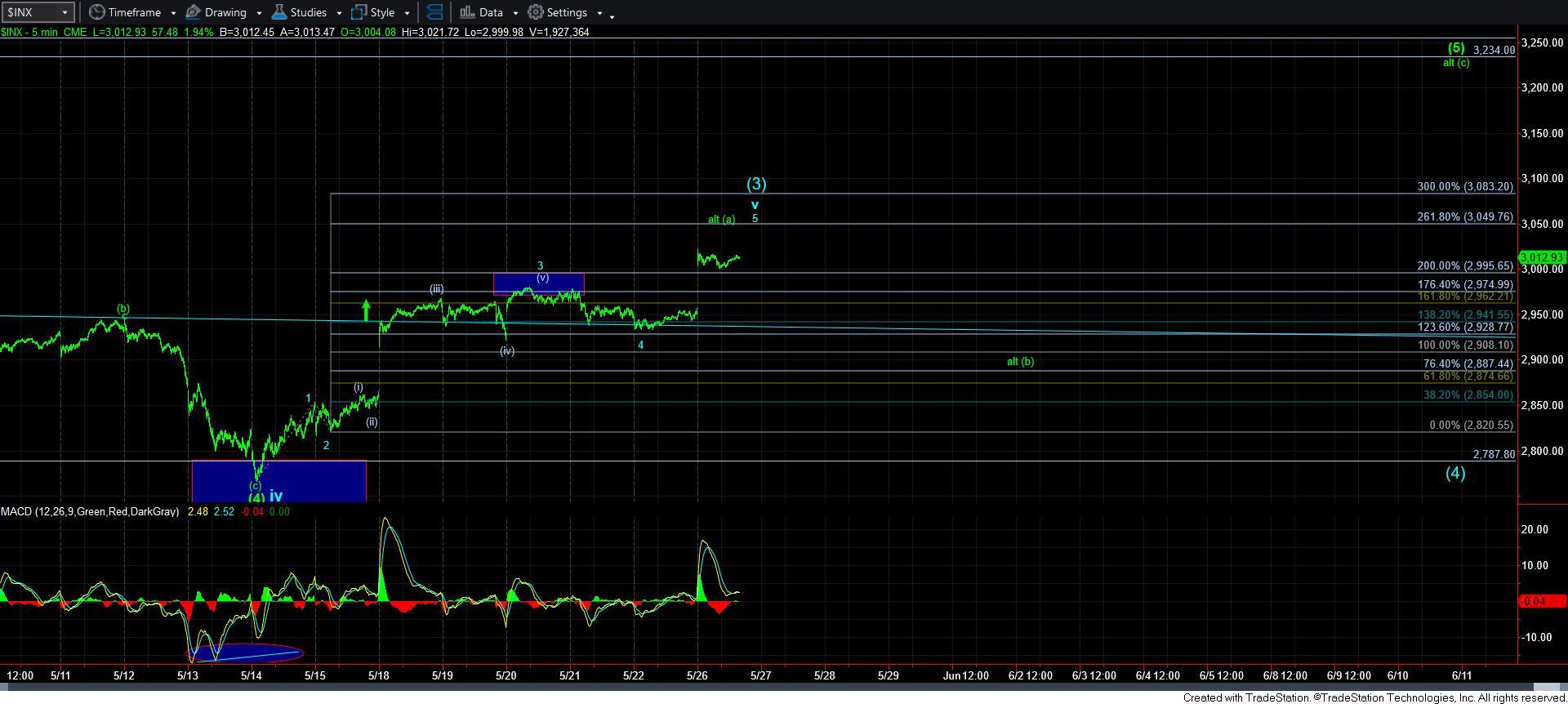 5minMicro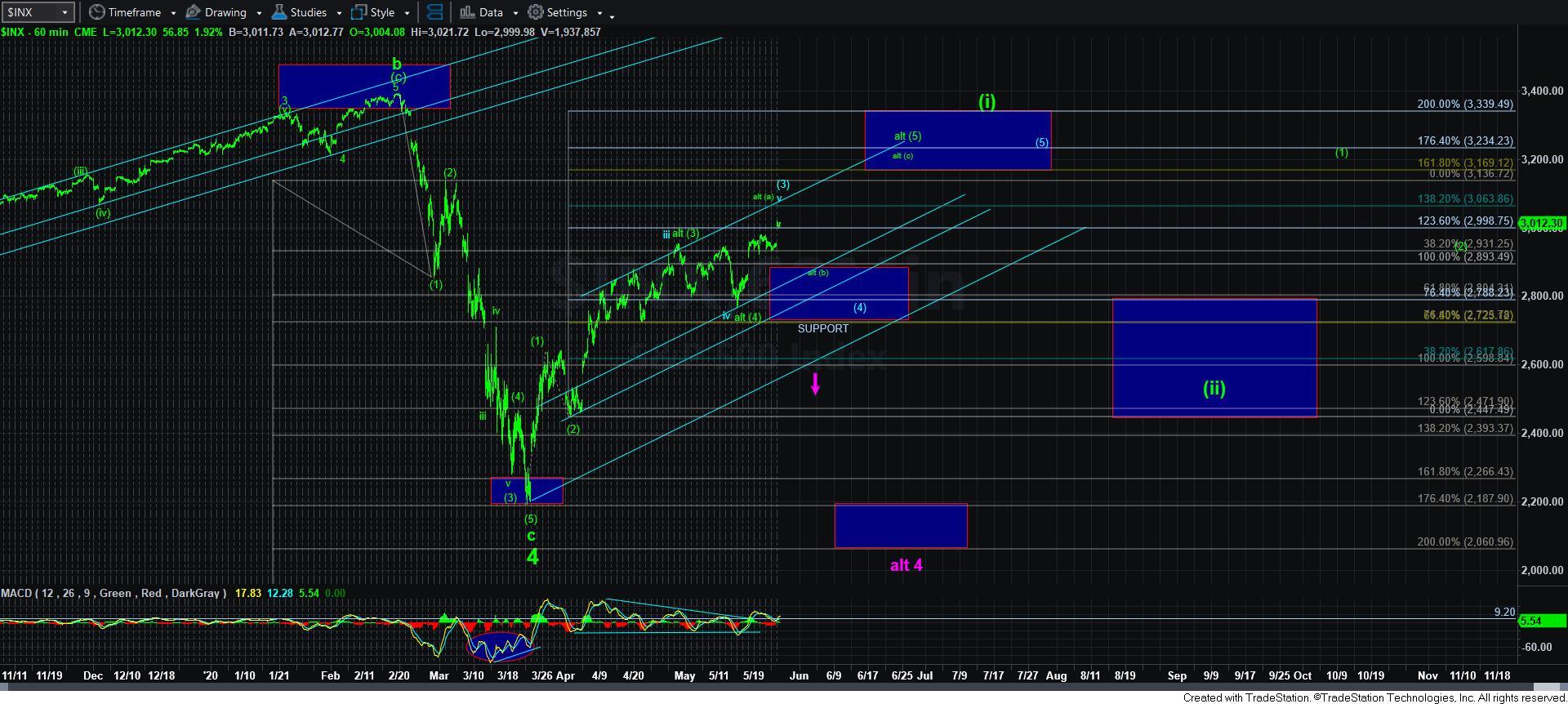 60minSPX