All About Testing Support
As we left the office on Friday, the SPX had a pattern pointing down to the 2715SPX region. Today, we completed that pattern within two points, and rallied off that support, which I highlighted this morning.
But, there are different patterns being presented in the futures relative to the cash index. While the futures can be counted as starting an impulsive downside structure, the SPX is really only looking corrective off the highs.
So, based upon the action we have seen today, not much has changed from the weekend update. In order to see bigger downside action for the yellow (b) wave this week, we will first need to break below today's pullback low, and follow through below 2700SPX. But, as long as we remain below today's high, pressure will remain to the downside.
However, the inability of the market to break below today's low still leaves the door open for the market to extend in this current rally, with the 2766SPX region being the next upside target. Both these potentials are noted on the 5-minute chart.
Unfortunately, this is the way we must navigate corrective structures. We really need to see support break in order to signal that this segment of the corrective rally has completed, thereby opening the door to the larger degree (b) wave pullback. And, until we can break below today's pullback low, the market can still extend this current rally.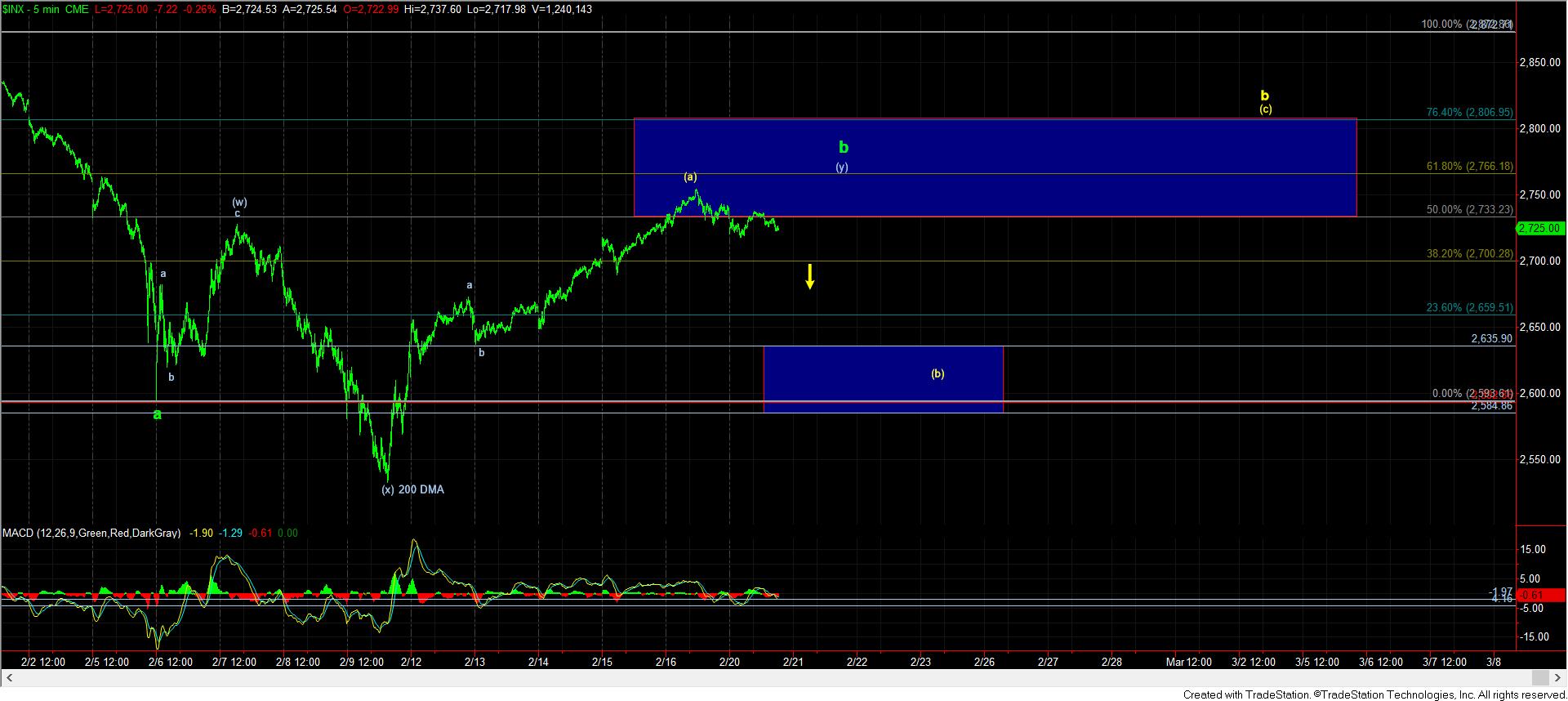 5minSPX