Addendum To Update - Market Analysis for May 28th, 2019
With the market breaking below last week's low, it is now free to drop in the heart of a 3rd wave down. But, I want to point out one more potential bounce option, which is presented in blue. But, clearly, this should limit the bounce potential, as it makes the potential for the rally back towards 2900 significantly less likely now.
The next bounce potential can still remain as long as we are over 2790SPX. If we break below 2790SPX, that is a strong warning, and the follow through below 2770 likely places us in a potential waterfall type drop.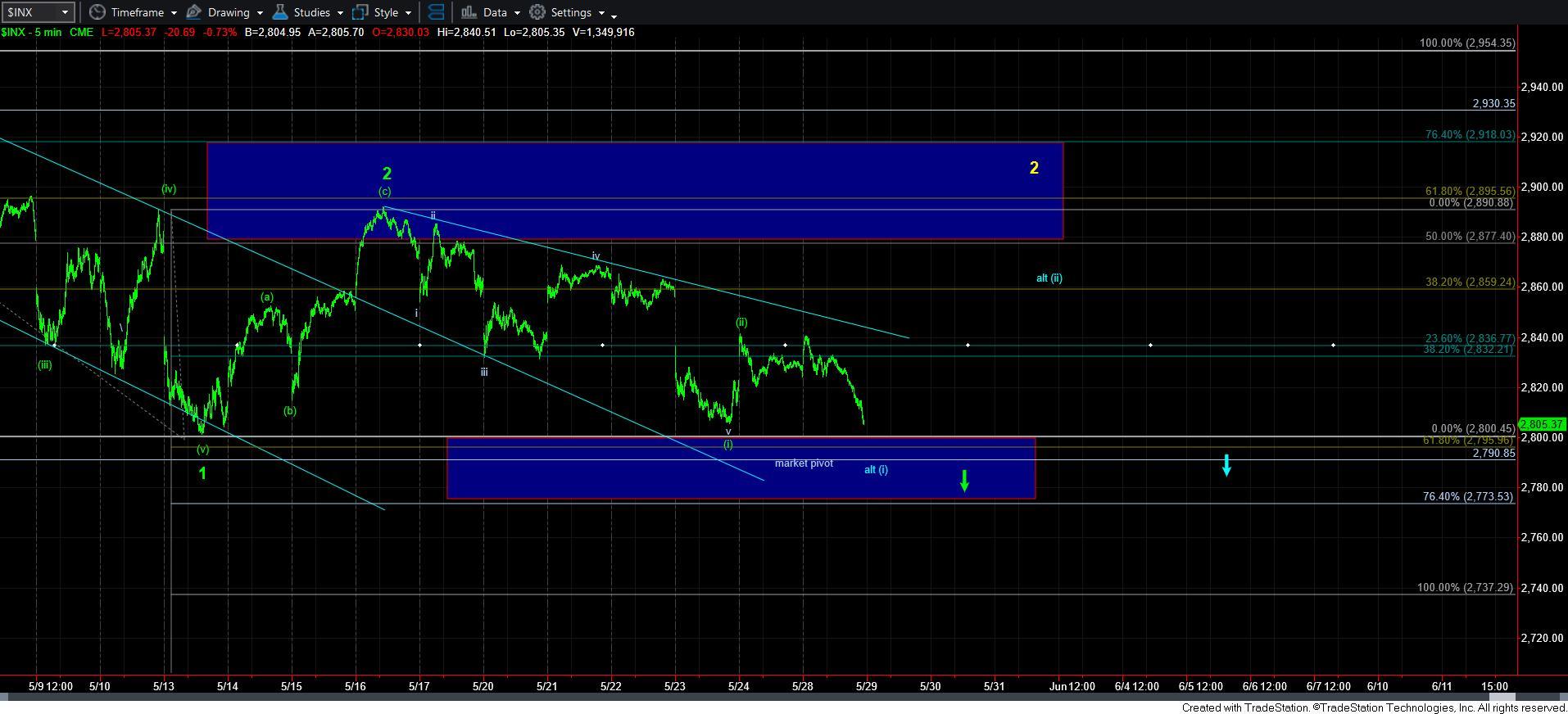 5minSPX