Addendum To Today's Update
With the drop today really only counting best as a leading diagonal, I want to reiterate that I really do not trust leading diagonals. So, I would want to see a break down below 4430SPX to make the downside much more likely now.
And, as I posted in the room, "you may be giving up a few points, but you will likely have a much more reliable trade if you wait for a break down of 4430. OR, you can wait for a break of 4405 (the .764 extension to the downside), and set your stops just over the ,618 extension in the 4425/4430SPX region. This would be the least risky trade imho."
The other point I want to make is that if the market does break out over 4515SPX instead of taking the downside path, then I have to bring back an alt (4) count, which I have outlined in purple. It would mean wave (5) will continue higher in the end of a diagonal, as an a-b-c structure, and I have outlined that path in general on the 60-minute chart.
The reason I am putting this out is purely because of the lack of a solid 5-wave Fibonacci Pinball structure down off today's high. And, it makes me at least warn of the potential IF, again, IF we do take out 4515SPX. I want you to at least have that in your mind based upon today's decline.
For now, the point remains the same. As long as we remain below this week's high, I am looking down. If we break over this week's high, and follow through over 4515SPX,. it opens the door to a more direct move to the 4800SPX region. And, it's something I have to at least recognize due to today's decline structure.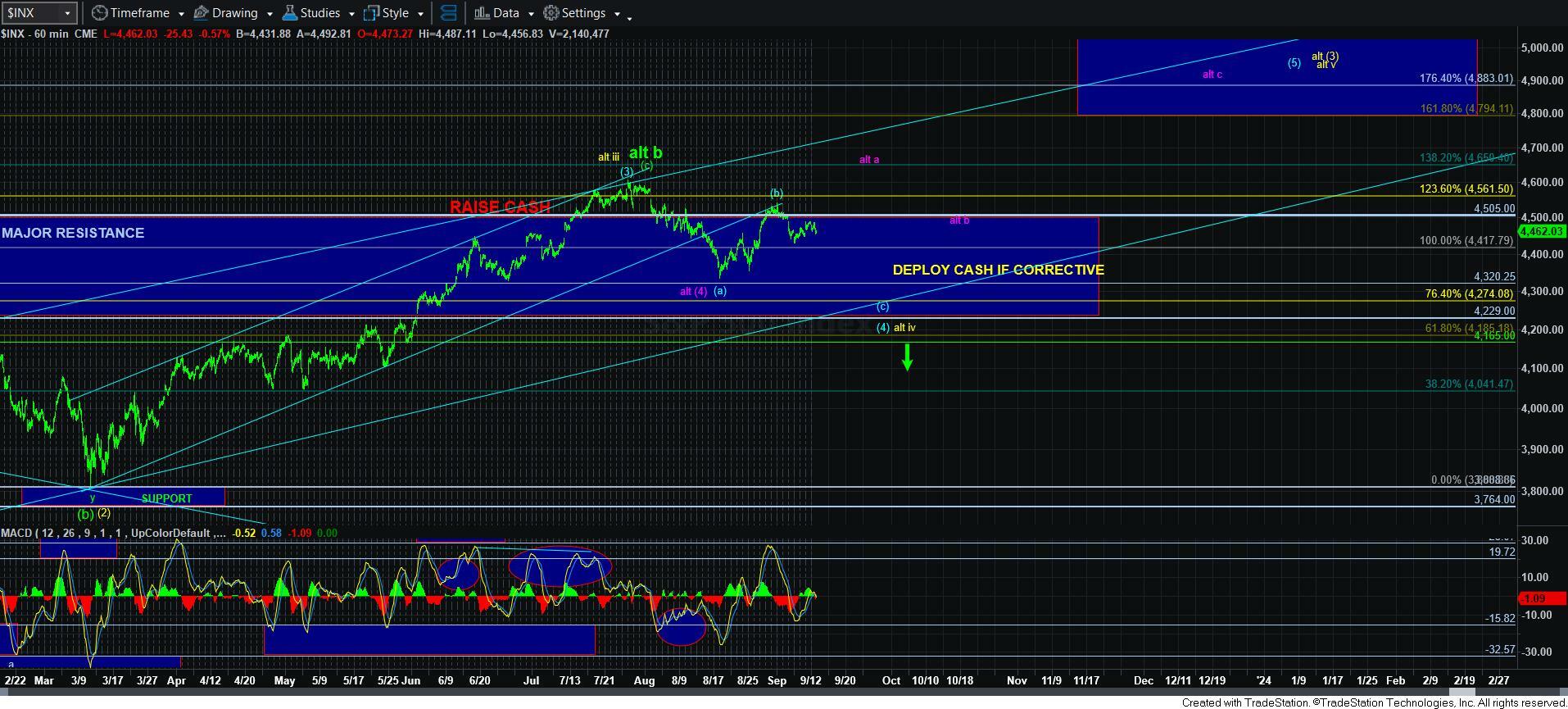 60minSPX