A Very Treacherous Presentation
With the market pushing beyond its ideal retracements within the standard Fibonacci Pinball structure, it tells us that the standard structure is not what the market has in mind.
However, the alternatives are quite diametrically opposed, so let's look at the presentations.
First, with the market bottoming after two 5-wave downside structures into the 1.382 extension off the initial 5-wave decline, we MAY have a larger wave (iv) – as shown in yellow on the 5-minute chart. That would suggest that the market can still attempt to push for that elusive higher high – again, as outlined in yellow on the 5-minute chart.
However, when we see two back-to-back 5-wave structures, it often warns of a potential i-ii, 1-2 set up. And, for that reason, I view trading for further upside at this time as being extremely dangerous. While it is still within reasonable probabilities that the market may attempt that final push higher, I view the risks as quite high, especially if you are unprotected from an overnight large downside gap.
Most specifically, if the market breaks down below today's low, the structure is such that we may see a water-fall type event which can drop us 75-100 points rather quickly. I cannot say whether the market will take this set up or not. Yet, one must recognize the risk in the market, especially if you intend to trade for that one more higher high.
Therefore, in summary, my update should outline to you that there is still potential for a 5th wave to a higher high which can be seen over the coming week or so. However, I must stress that the risks are quite high with a potential i-ii, 1-2 downside structure staring at you in the face. These are the types of structures which provide us with gap downs and 50+ point decline follow through days. While I cannot tell you that this will certainly happen, I have to alert you to the potential as it presents on the chart at this time.
5minSPX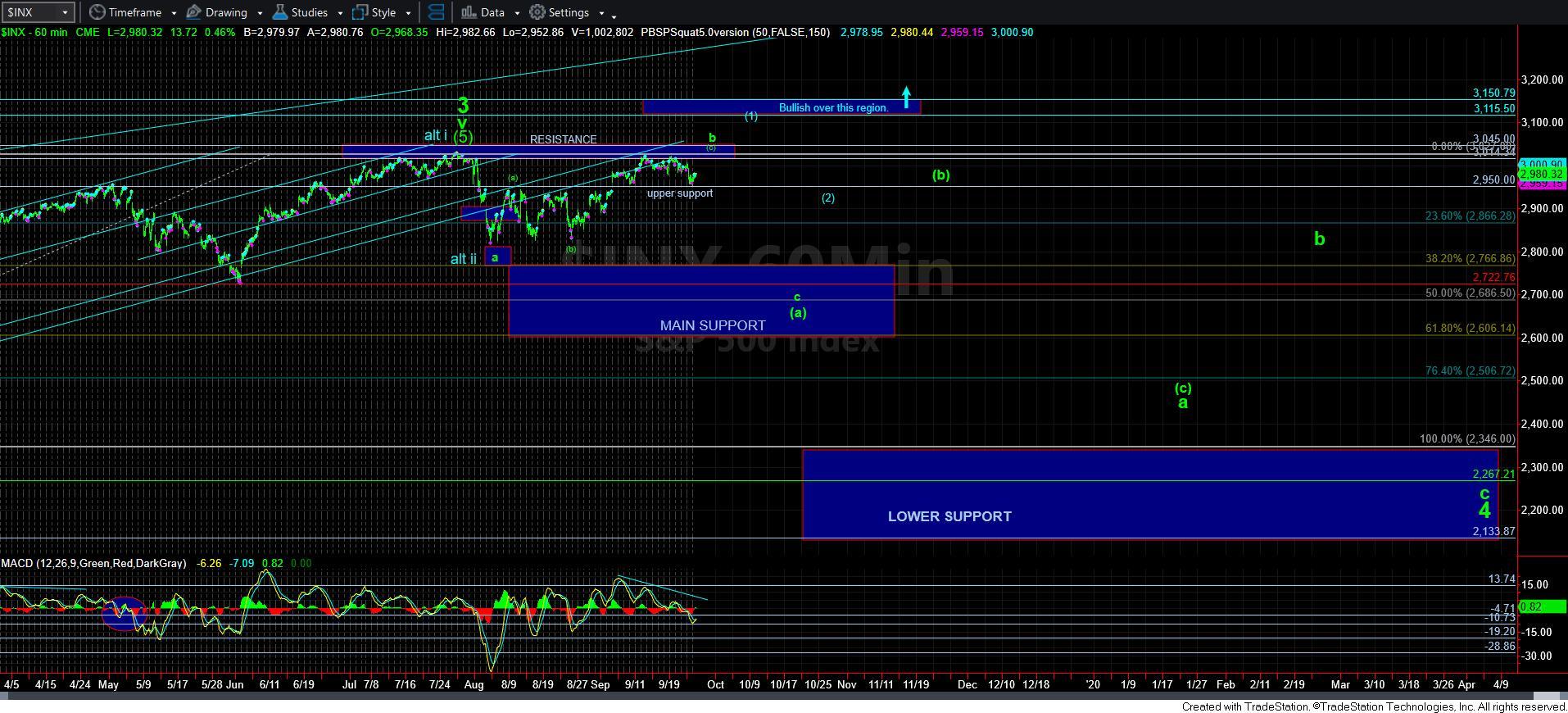 60minSPX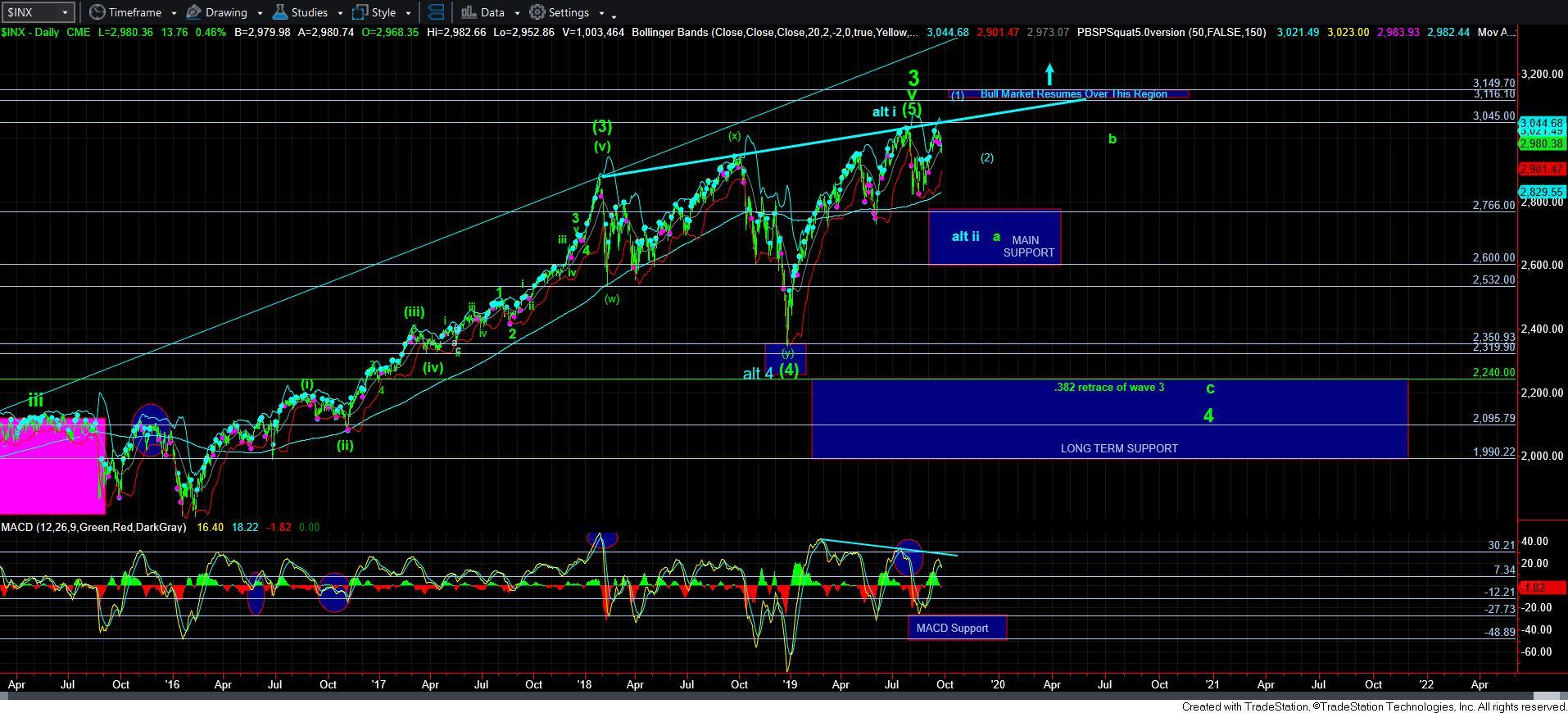 1SPXdaily