Last night, I explained that if the market was able to move through the Sept futures 1959ES level, it could set us up for a much more bearish (1)(2)1-2 structure in the market, which means a 3rd wave down could take us into the low 1800's rather quickly. Well, overnight, the ES did exactly just that.
Now, remember, just because we have the set up in place does not guarantee the market will be at 1800 in the blink of an eye. We have to confirm this with further downside impulsive structures. That SHOULD be seen by tomorrow if this pattern is indeed taking hold.
Today, the SPX followed the ES in providing us a possible wave 2 retrace of yesterday's 5 wave drop. So, the conclusion I must come to at this point in time is that the market seems to be setting up for the next larger drop earlier than I had expected. If we are unable to break over yesterday's high in the SPX, we are setting up to imminently drop to the low 1800's as shown on the attached ES chart. Confirmation is seen on a break below 1888ES (DEC futs), which is the same level as the 1895SPX.
As I said last night, I have a hard time trusting a market in corrective action, so as we progress, I will continually sent out Wave Alerts during the day to track where we are, and if a market move suggests that we may be invalidating the potential for the wave 3 down, I will alert you of that as soon as possible via the Wave Alerts.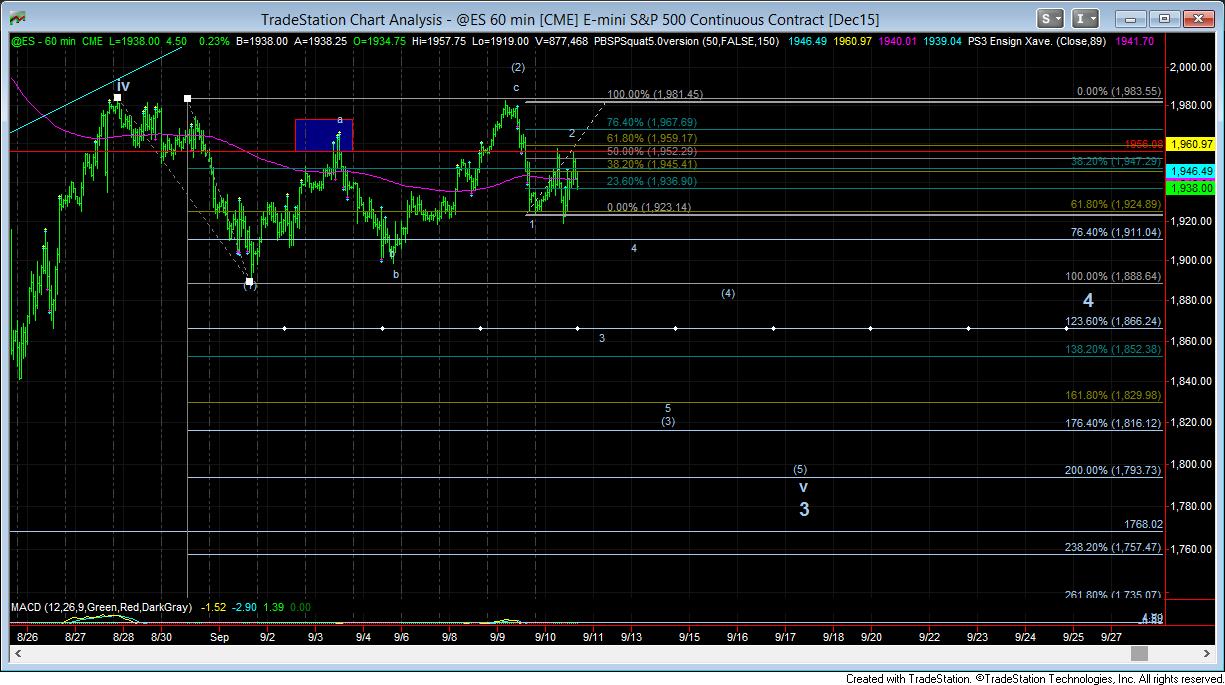 60 min ES