A Pullback, But Still Strong Support Below
As I have been trying to focus more on the bigger picture of late, I am going to reiterate that, since the market was able to reach the 2850SPX region in January, I have to more strongly consider the more bullish alternative count I have been following. That means that the market has strong support below us between the 2765-2800SPX region. We would have to break that support to suggest that the 3000 region will be struck much later in time.
As you can see from that chart, the market struck the 1.00 extension to the penny today at 2852, and backed off. But, we are still above our market pivot on this more bullish chart. And, as long as this support holds, the market can certainly head towards the 3000 region in the coming months.
Should we break 2765SPX in the coming weeks, that would suggest that a larger correction may be in progress. But, until such time, I think I will have to take a more bullish perspective on the market at this time.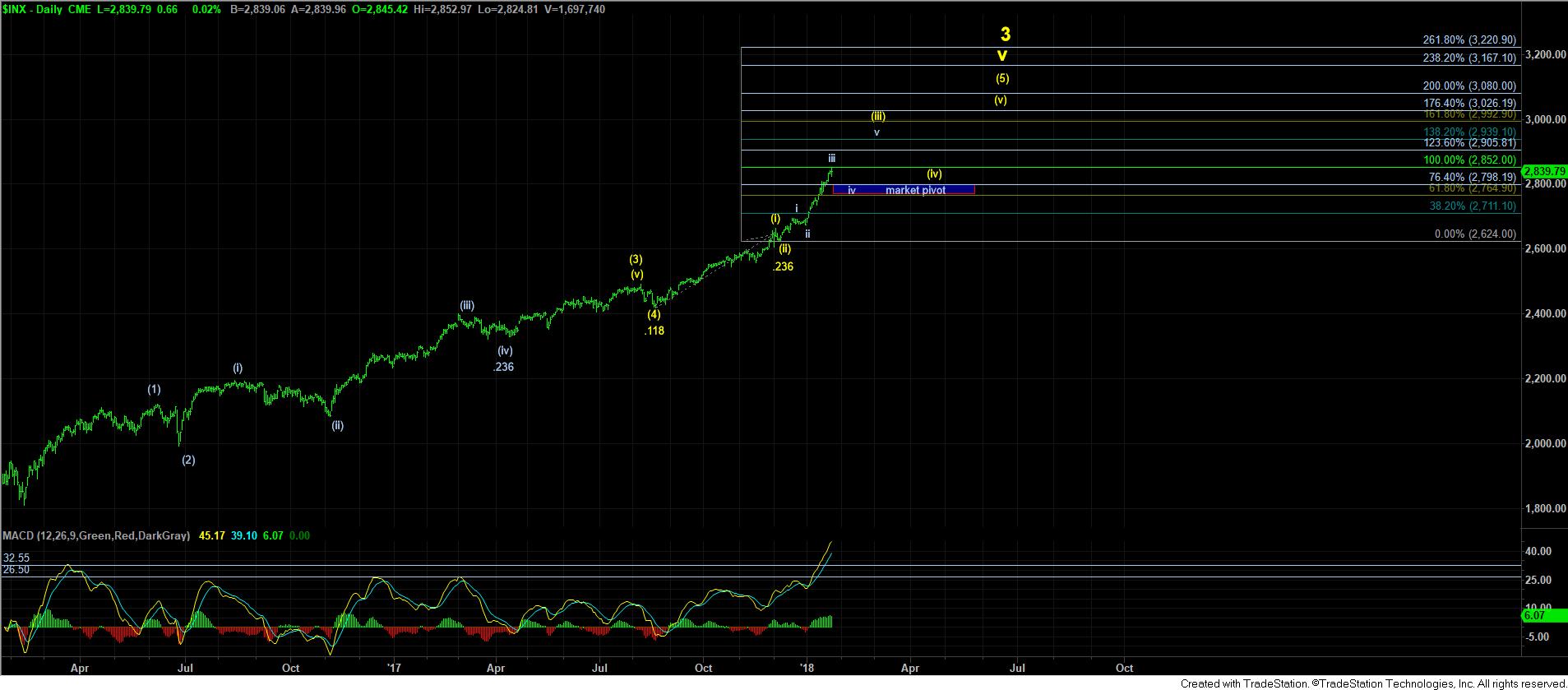 Bullish Count - SPX