I am putting this update out early because I want everyone to think about the potential change to the pattern and upside potential this could cause should we see a break out to all-time highs this week.
The overnight break down below 2092ES should have had the market heading towards the last week's lows, and even undercutting it, since we only completed 3 waves up off the last week's lows. Last night's breakdown invalidated the potential impulsive 5 wave move up off last week's lows we needed to see to confirm a rally heading to 2200 for the c-wave of a larger degree wave 3 off the October lows.
However, when the market held support today, and then turned back up through 2092ES, it has placed us in a very precarious position, especially if it should continue to new all-time highs. The reason is that a 3-wave move off the last week low's followed by a 5 wave move to new all-time highs COULD complete this ending diagonal prematurely in the 2140-2165SPX region in a-b-c fashion (with the (a) wave of the a-wave being the 3 wave move off last week's lows), which is presented in the red count. While there are several ways one could "correctly" count the recent month long consolidation, a break out to higher highs in this structure now would make me much more cautious of anything beyond 2140SPX.
Rather, I would much prefer the market drop back down towards last week's lows in a more complex corrective fashion, and even undercut last week's lows. That would set us up to begin the 5 wave count off the lows one more time, which would open the upside to us back towards the 2200 region.
Ultimately, the current upside set up is quite troubling to me since I wanted to see a bigger rally taking us into the fall. If the market does not provide us with a bigger pullback – which is still my preference – then we could be topping a lot sooner than I had wanted to see or expected to see in this larger degree wave 3.
As for the smaller degree count, a move through 2107SPX, which does not break back down below 2104SPX should begin the rally to higher highs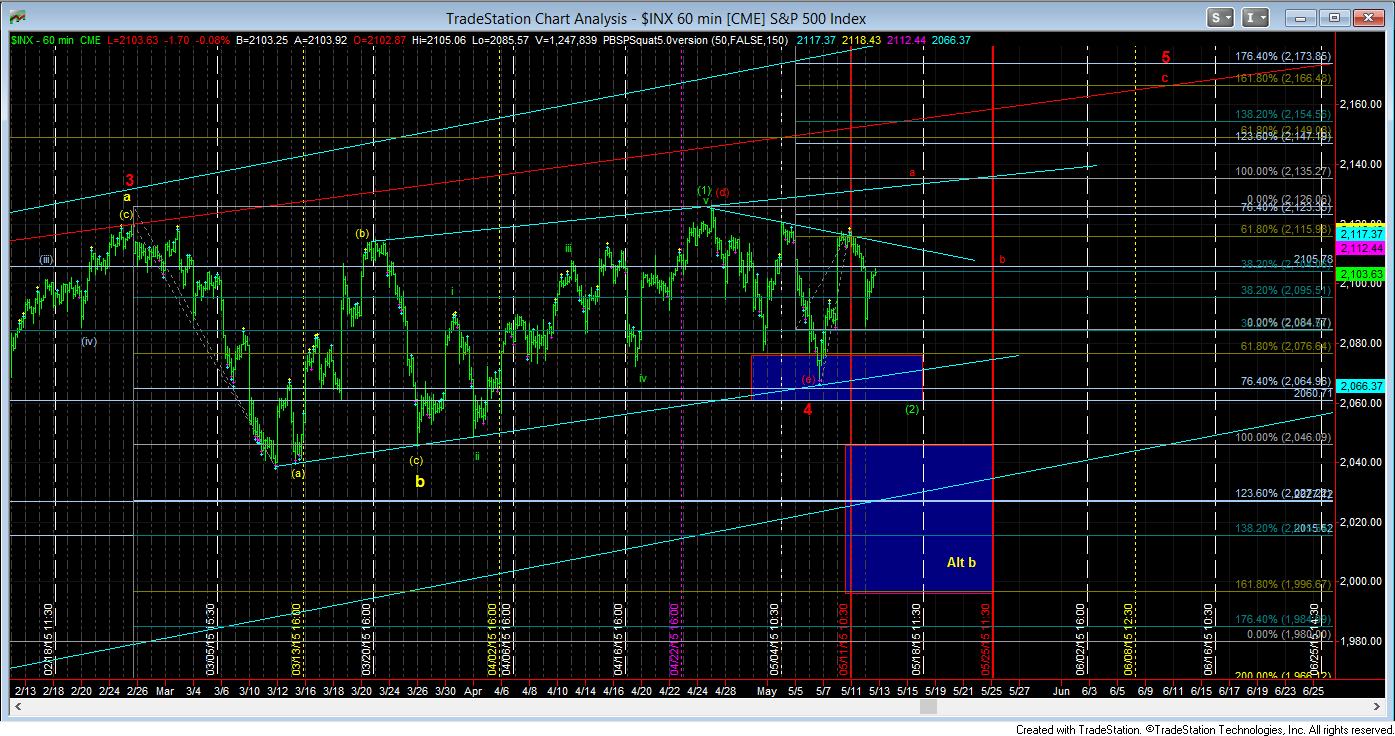 BaseCase - Timing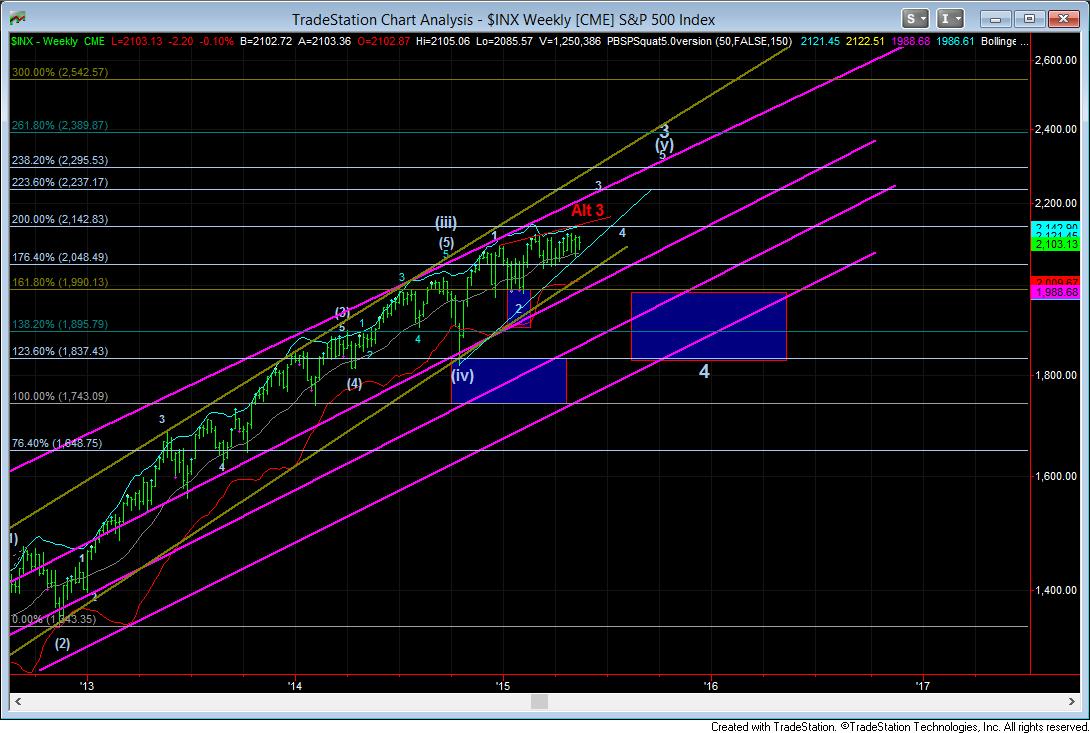 BaseCase - UBERBULL COUNT