A Few Points To Make This Afternoon
I have said many, many times in the past that one of the major benefits of Elliott Wave analysis is that it puts the market into context. And, yesterday, that context told me to expect a potential whipsaw environment until we are ready to break out over 4200SPX, and point us to 4300SPX next.
So, last night, I asked members in the chat room what they think I saw in the 5-minute SPX chart which alerted me to this? In other words, what keyed me in to the whipsaw context for which I warned yesterday? So, I am using this as a learning opportunity as to how Elliott Wave can potentially benefit you in ways you may not have realized.
If you look at the 5-minute chart, I am tracking a primary count in green, and an alternative count in yellow. The main difference between the two is that I would much prefer the green count to move through the 4150SPX region before pulling back in wave iv, whereas the yellow count should not move through the 4150SPX region before pulling back.
But, overall, both counts do not suggest that we are ready to break out through the 4175-4200 next resistance region until we see more up/down action. So, when both my primary and alternative counts call for up/down action with the same general resistance region, it means that we will likely see some whipsaw during this up/down action, which can take us into next week. For this reason, I issued the warning I did last night in my update.
In the meantime, I want to update our support levels. Currently, the 4110-18SPX region is our micro upper support at the moment. As long as we remain over that support, then I am still looking to test the 4150SPX resistance next. However, should we break that support, then I think it is an initial indication that we will test the 4070SPX region. Moreover, as noted above, if we do not exceed the 4150SPX region on this current run, then I still have to give some respect to the yellow alternative on my chart. Should we see a strong move through that region which takes us more directly to the 4175-4200SPX region, then it is much more likely that we are simply seeing extensions in wave [5] of iii presented on the 5-minute SPX chart.
And, to put that structure in context, that is wave [5] of iii within wave 3 of [3] of [iii], which is larger degree structure more easily seen on the 60-minute chart. Remember, in order to get to 4400SPX – the minimum ideal target for wave 3 – we need to start seeing some sizeable extensions.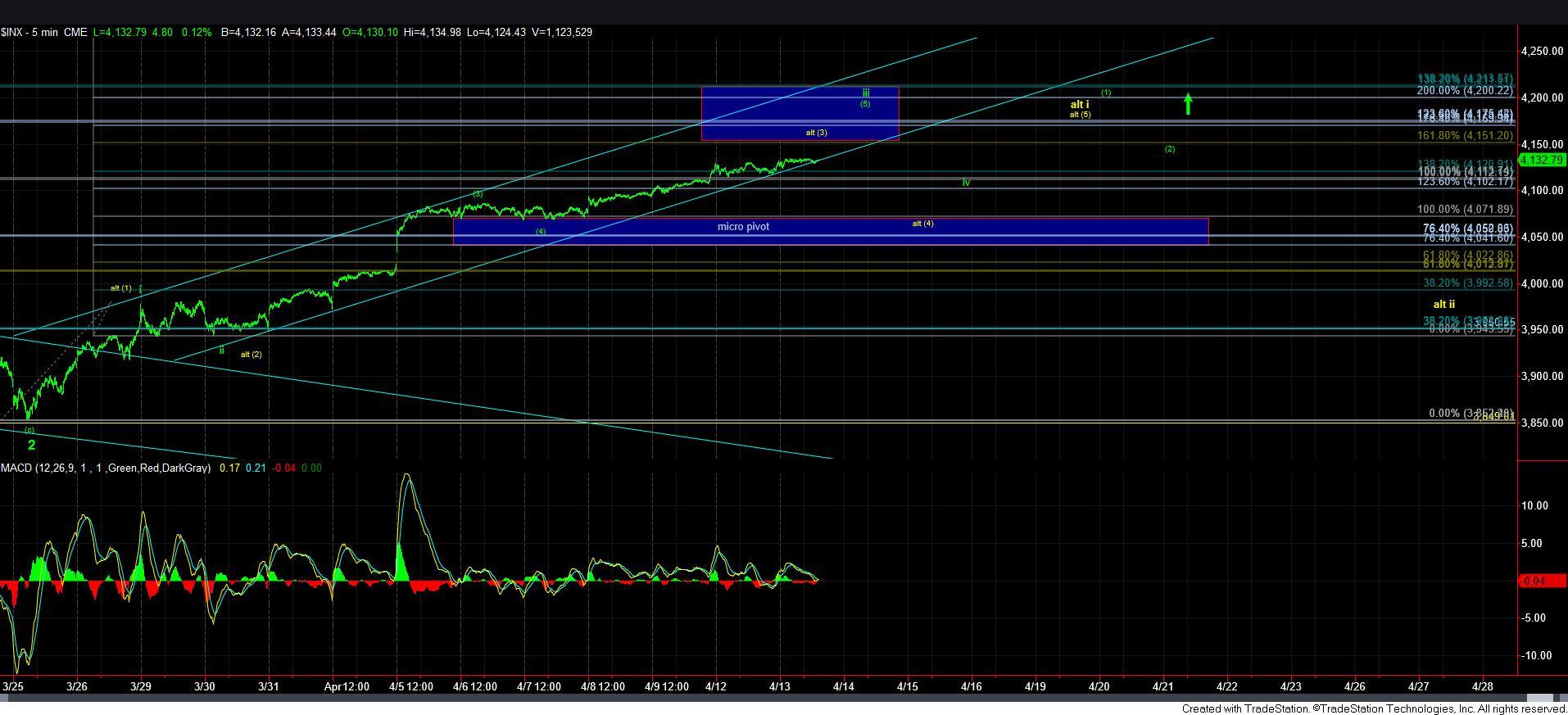 5minSPX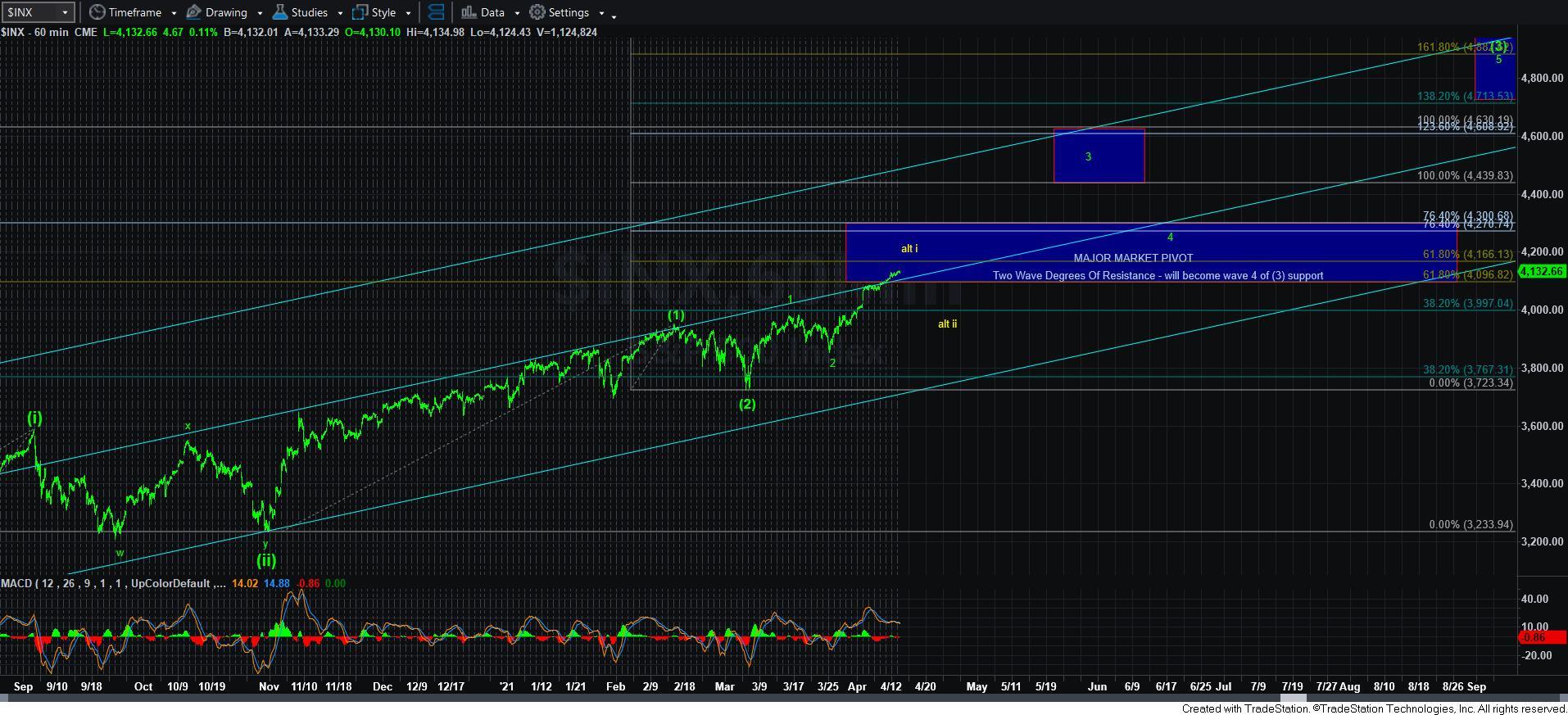 60minSPX