A Bit Overlapping On The Way Up
Well, the futures certainly provided a bit more weakness overnight, but we have since recovered, and rallied in a bit of an overlapping structure. But, I can make out a reasonable 1-2 potential structure for a [c] wave rally, as shown on the attached 5-minute ES chart.
Interestingly, this 1-2 structure would point us to the .500 retracement of the a-wave in the 4042ES region. However, I cannot say that I really have much confluence between the [a] and [c] waves in that region. In fact, the only confluence that I really have points to either the lower end of the target box in the 4015-4020ES region, (which means we may not see a pullback in a wave 2 and we are subdividing directly there), or the top of the box in the 4065ES region.
Unfortunately, this does not provide me with a high probability target just yet. And, it requires a bit more patience to see how we are able to rally up to the resistance box overhead.
Of course, due to the nature of the rally off the low, I still cannot rule out a lower low in the a-wave below. But, admittedly, it is a bit lesser of a probability now. I would probably side with the potential that we are rallying up to resistance right now, with potential to see a wave 2 pullback first. Preferably, I would like to see us hit the resistance box over the coming day or two, while the MACD on the 60-minute chart strikes its resistance box overhead as well.
In the bigger picture, as long as the resistance box overhead, I am still viewing that we are caught within an a-b-c pullback structure, with higher levels likely to be seen before the b-wave completes. Thereafter, as long as resistance holds, I am looking for a c-wave decline to complete this corrective pullback over the coming week or two.
Lastly, the only way I can even consider the more immediate bullish alternative at this time is if we break out through the resistance box overhead, and rally directly to the 4118-4154SPX region. And, I do not see that as the highest probability at this time.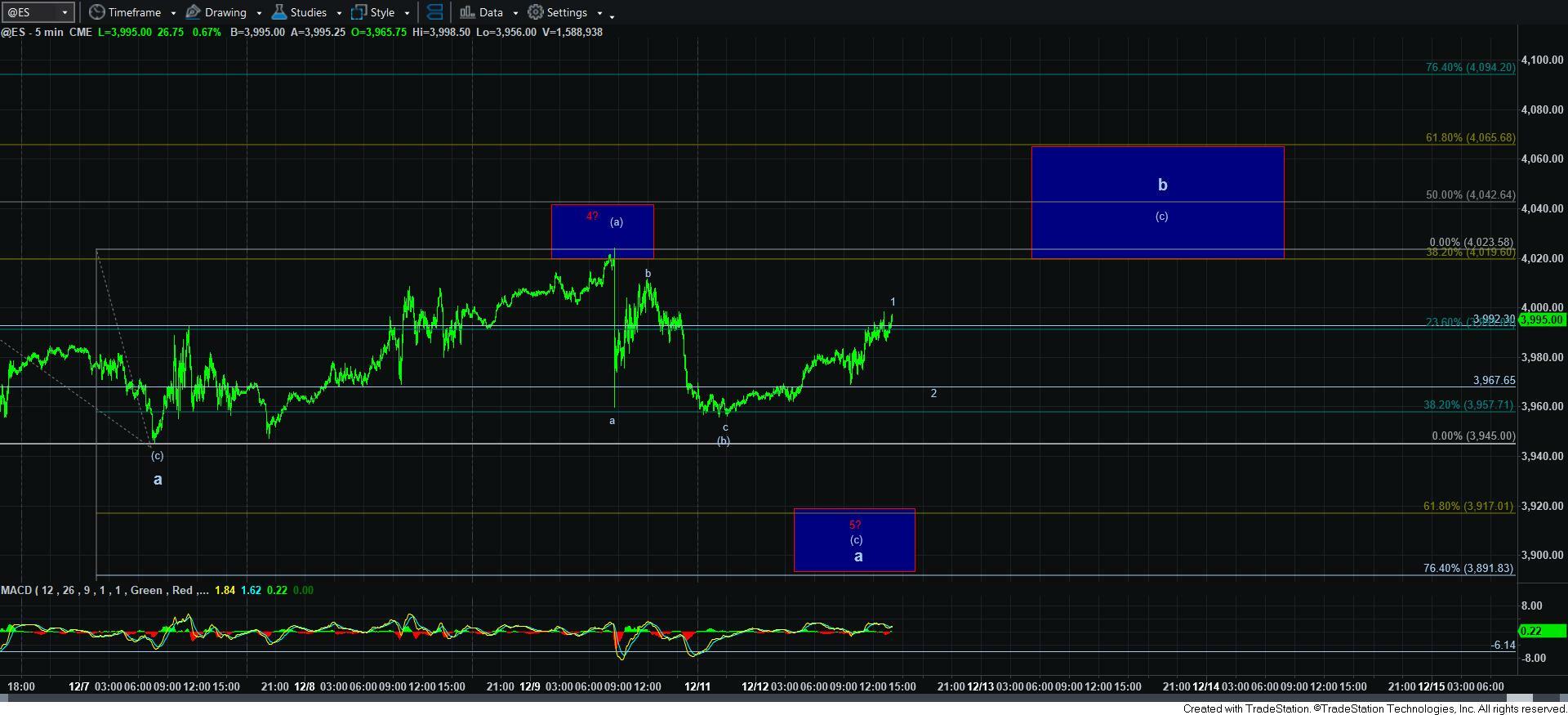 5minES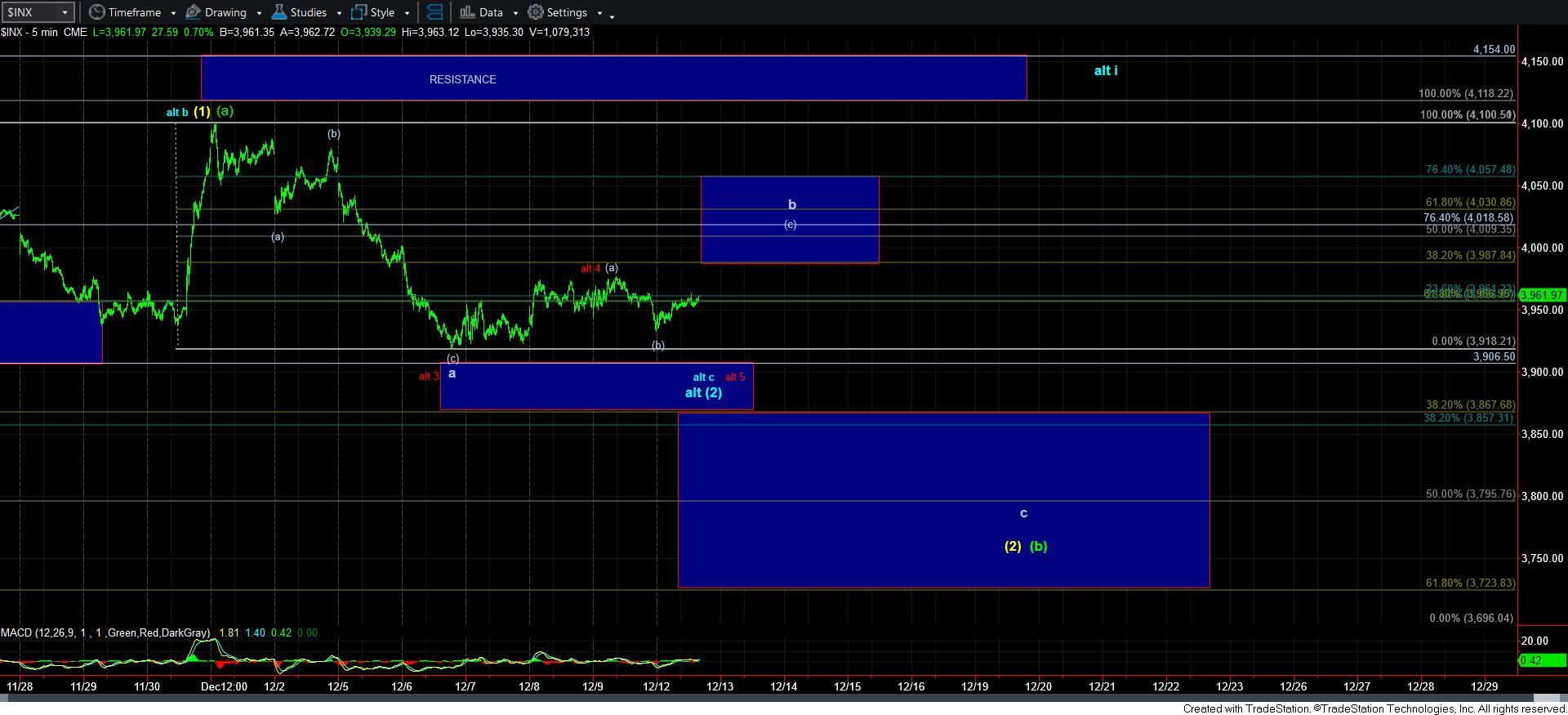 5minSPX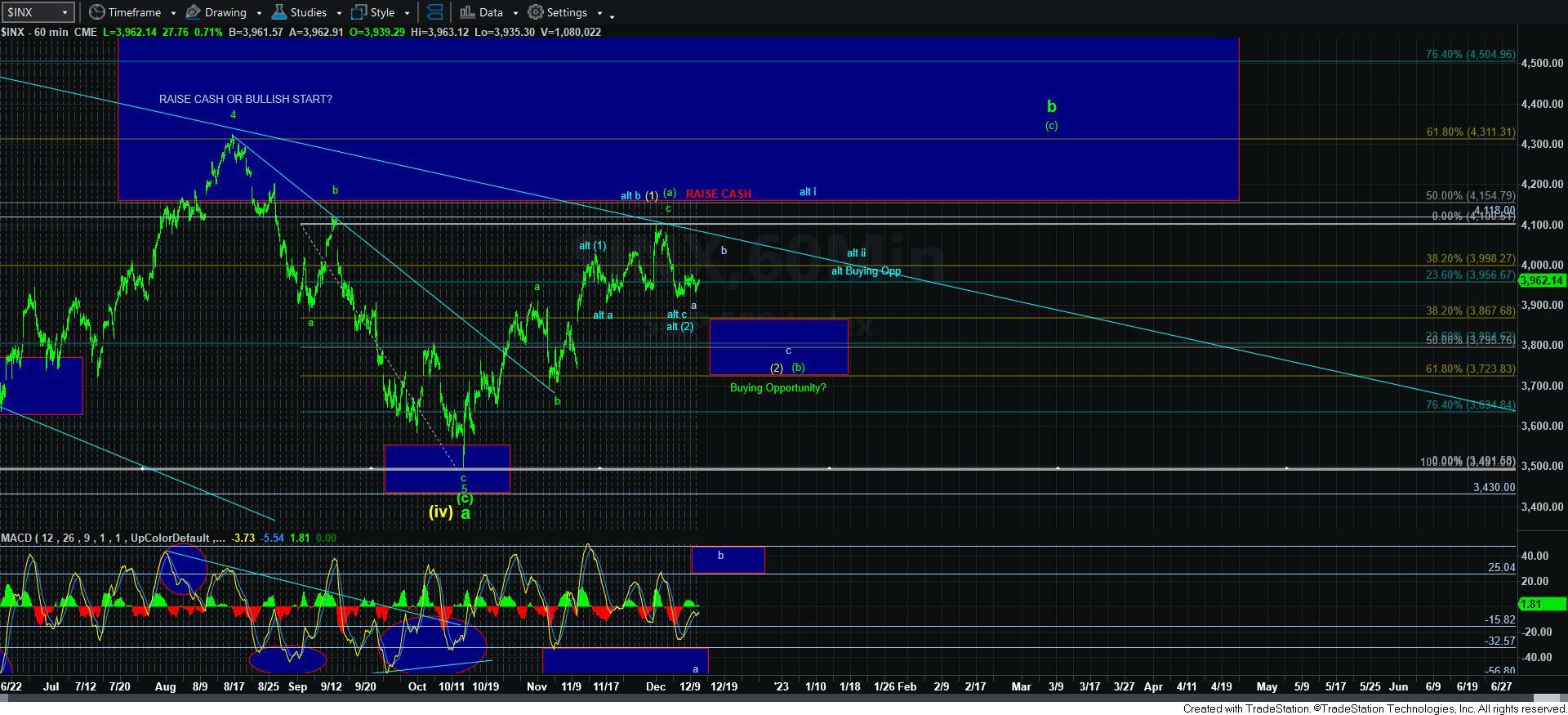 60minSPX