With the market moving directly to the 3945SPX region, it has made it less likely that we are tracing out a diagonal as we have been tracking for the last week. Rather, the best case scenario would now be a larger degree wave 1 leading diagonal, which I have outlined on the 5 minute chart.
But, please remember we MUST complete all 5 waves up to make it more probable. Until that happens, this can easily be a corrective b-wave rally, as now shown in purple, which would point us down to the 3600SPX region.
So, unfortunately, this extension has added more risk to the region wherein we currently find ourselves. And, I felt it wise to send out an update to at least alert you to this potential. And, if I see a CLEAR 5-wave decline develop off a high, then I will have to take this purple potential much more seriously.
As far as positioning is concerned, I will not be adding any further long positions until we actually complete all 5 waves up for wave 1, followed by a corrective wave 2 pullback, and then break out over the high of wave 1. Until then, I am going to keep be much more cautious and keep a tighter leash on the long I added a few weeks ago. An impulsive break down below 3850SPX is a strong warning about purple.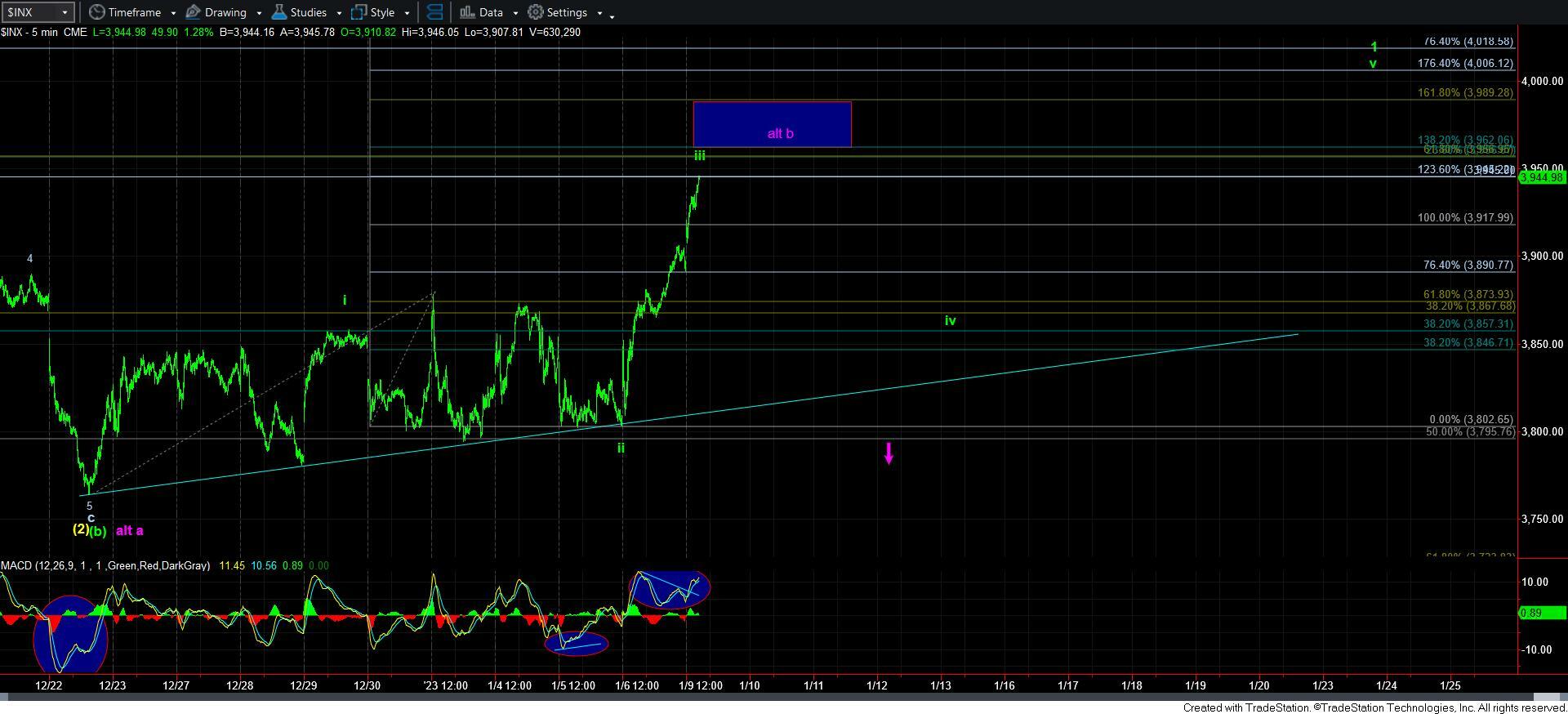 5minSPX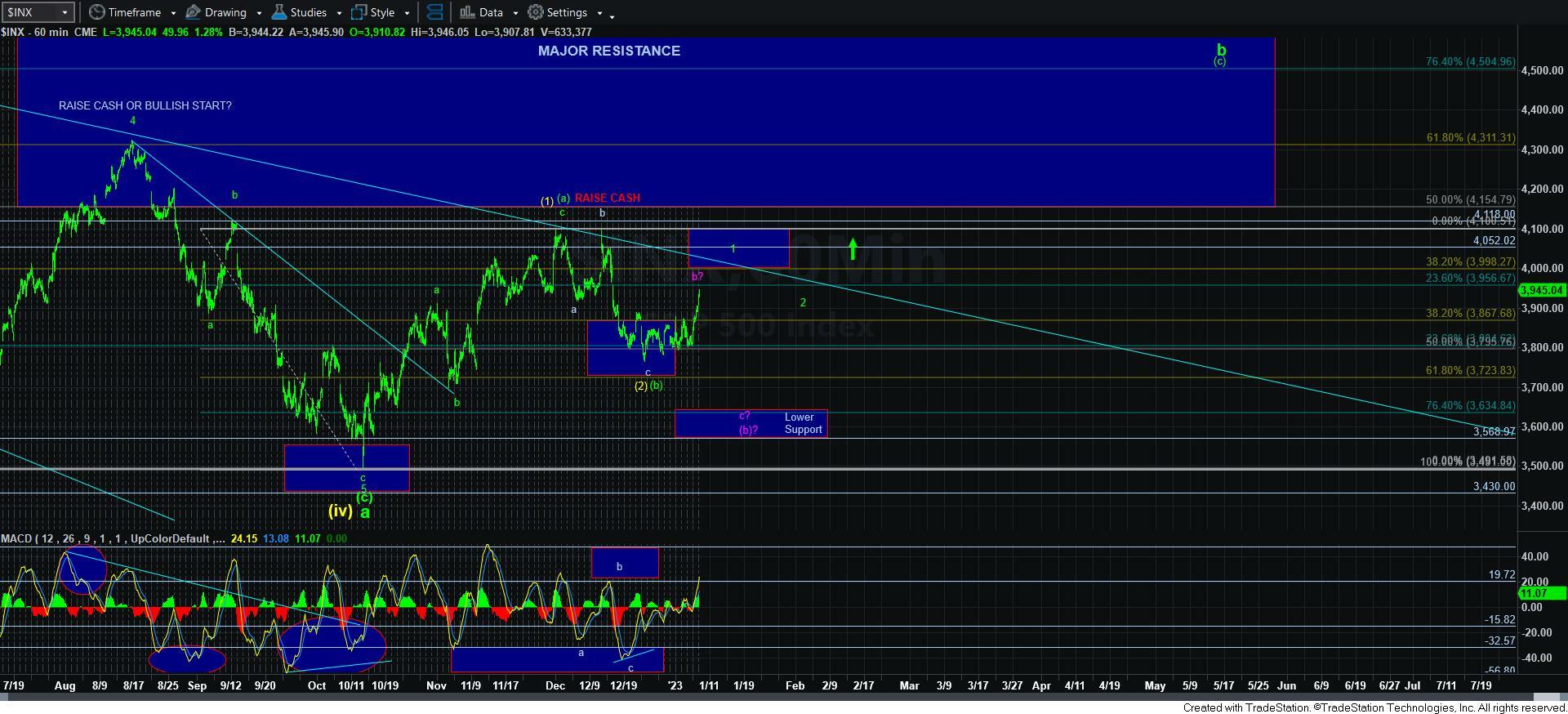 60minSPX