A Bit More Complex, But Parameters Are Clear
I am trying to get this update out relatively fast, so, I am going to keep it simple.
The bullish (green) or bearish (blue) counts both have issues with them. But, to keep it really simple, as long as we remain below today's high, then the blue count still remains in the running – especially if we break down below that intra-day pullback low. However, if we break out over today's high, we have a strong potential to then attack the 4400SPX region next as shown on the ES chart.
Overall, I am not enthralled with either of these micro counts. But, I think a break out over today's high or a break down below that intra-day low can potentially settle this wave count for us. It has certainly not been easy due to all the overlap we have seen on both the downside and the upside. But, I would assume that the market is at a point of final resolution in this region.
As long as we hold over that intra-day pullback, I am slightly favoring the bullish resolution. But, I am still going to hold some hedges as a bit of insurance until this market clarifies its near term intention.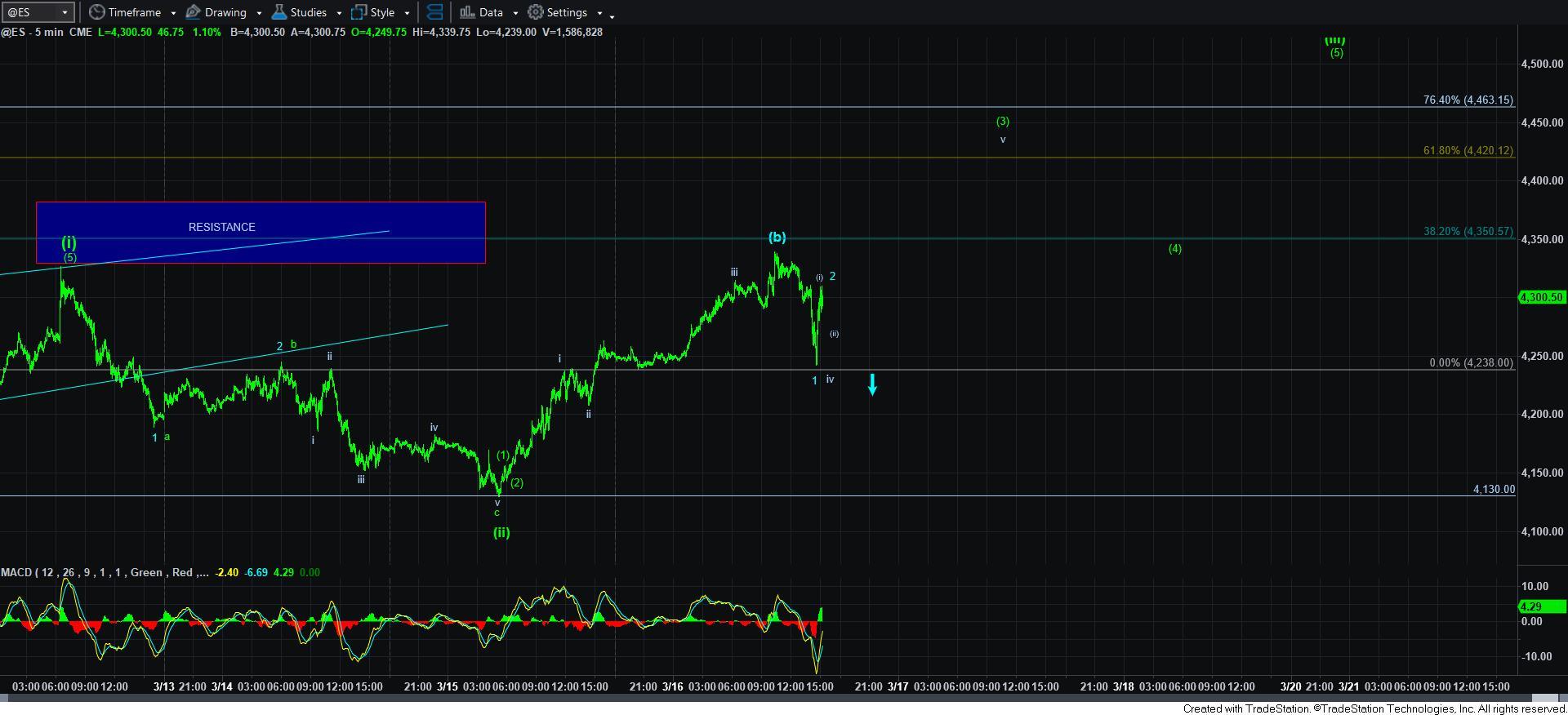 5minES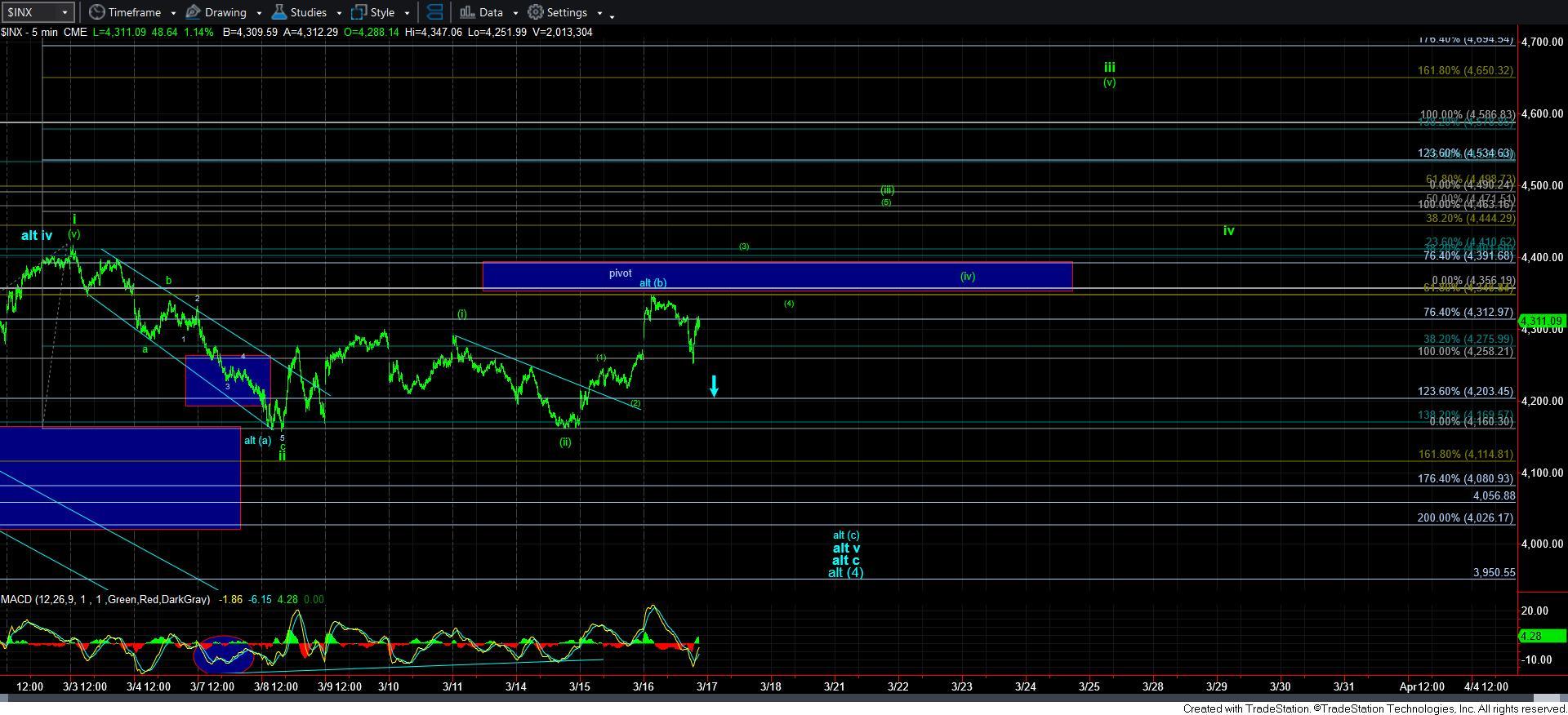 5minSPX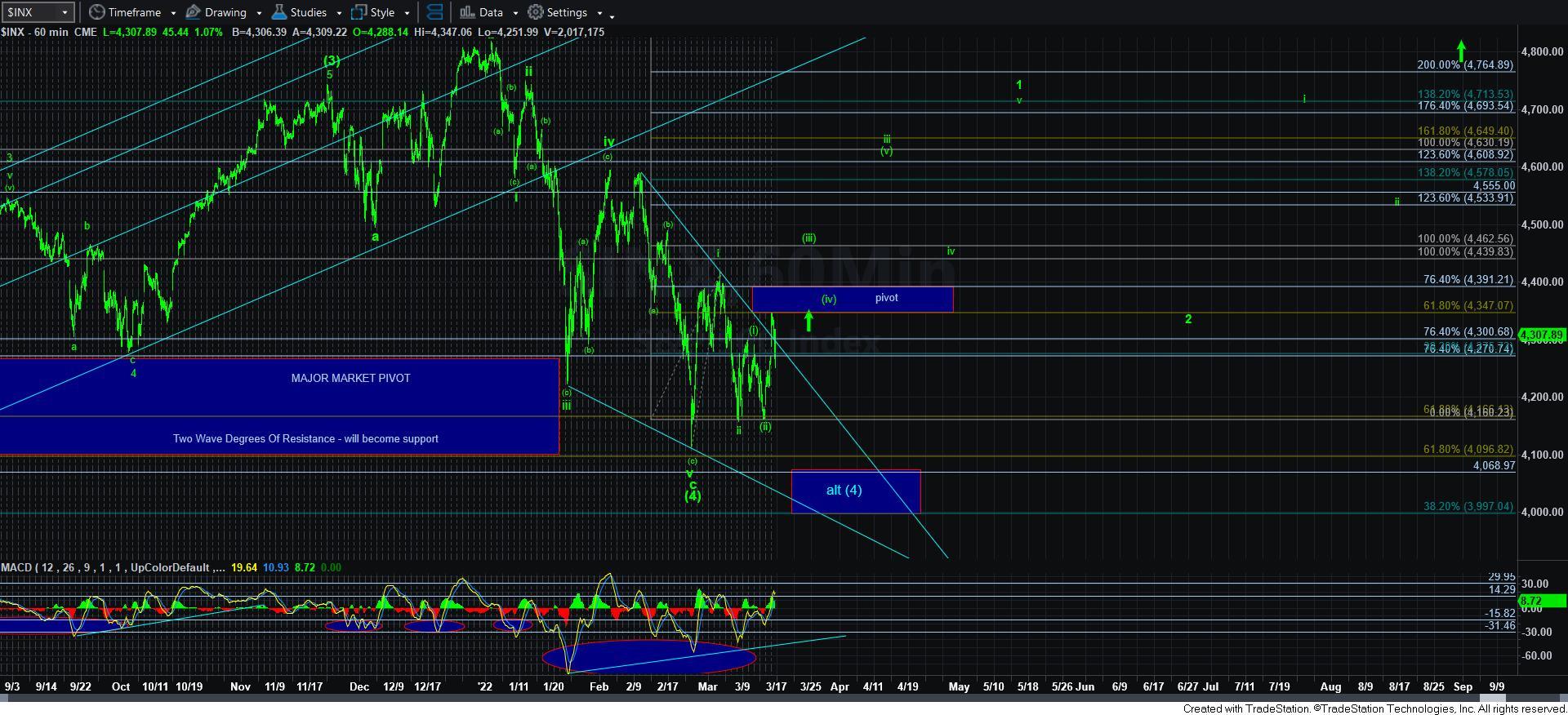 60minSPX