Our primary perspective remains that we are in a 4th wave in the market. Within that 4th wave, it is quite possible that we have completed the b-wave at today's high, as shown in the attached 3 minute ES chart. Moreover, we have what does count as a micro 5 wave move down off that b-wave high.
So, in very simple terms, as long as today's high is not breached, I am looking for us to be heading down in a c-wave into tomorrow to complete our wave iv within the next day or two.
Alternatively, should today's high be breached, it would make me view an ongoing b-wave taking shape before the c-wave takes hold later this week. While there is some potential for wave iv to have already completed at what we now have labeled as an a-wave low, I don't see that as the greater likelihood at this point in time. From a timing and proportional perspective, I think it would look best for the market to rally into early May to complete this structure off the February low, and having a bottom in place for wave iv already just does not provide the appropriate proportions.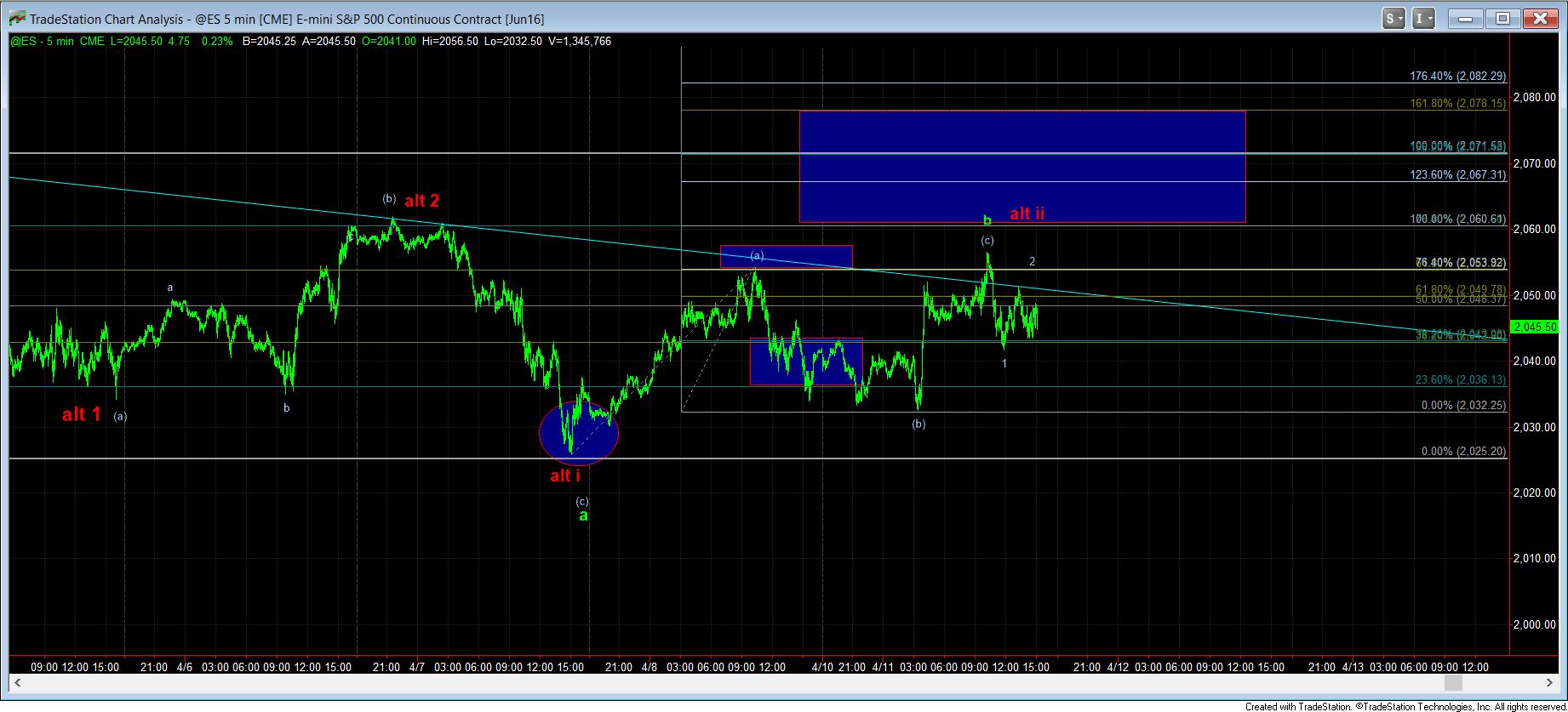 5minES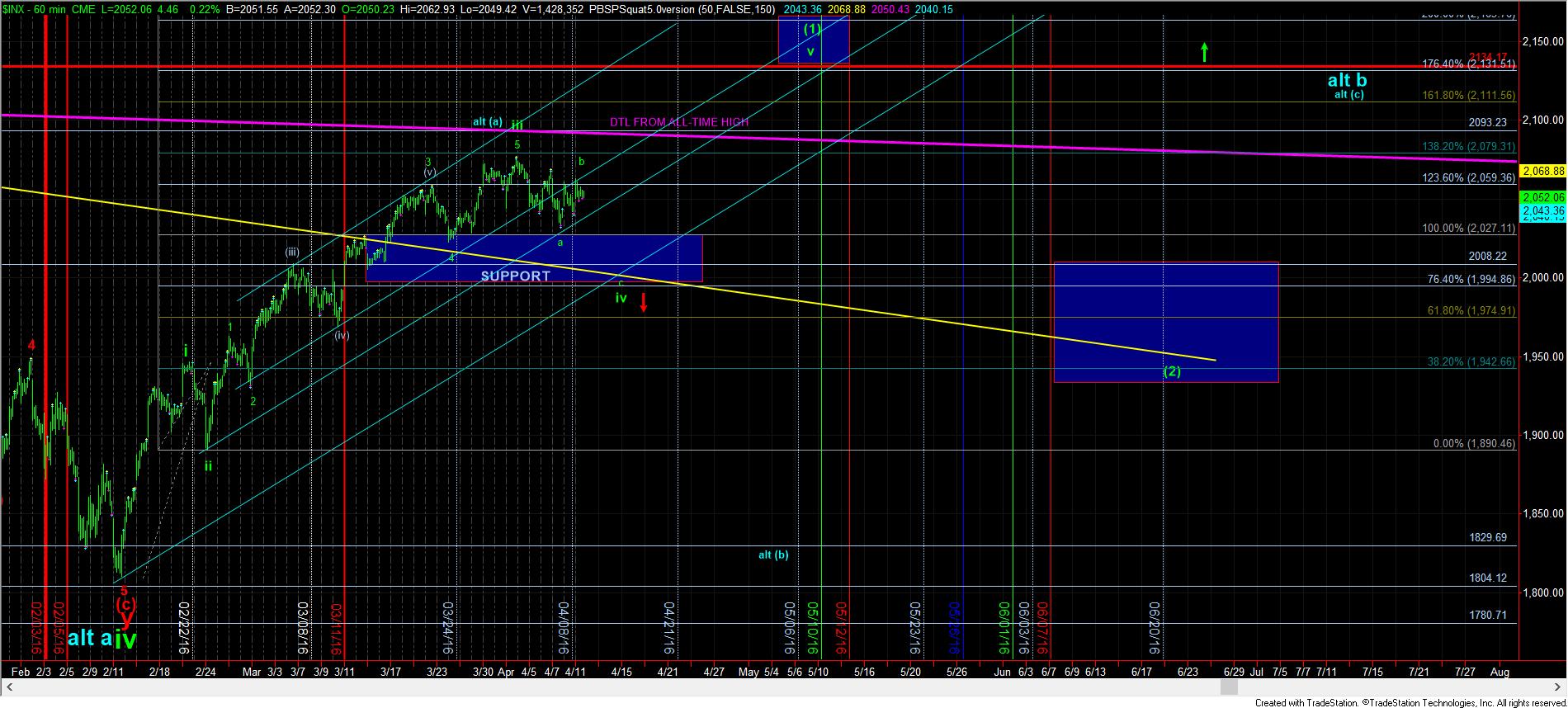 1turnchart